6 Dr. Seuss books shelved for racist imagery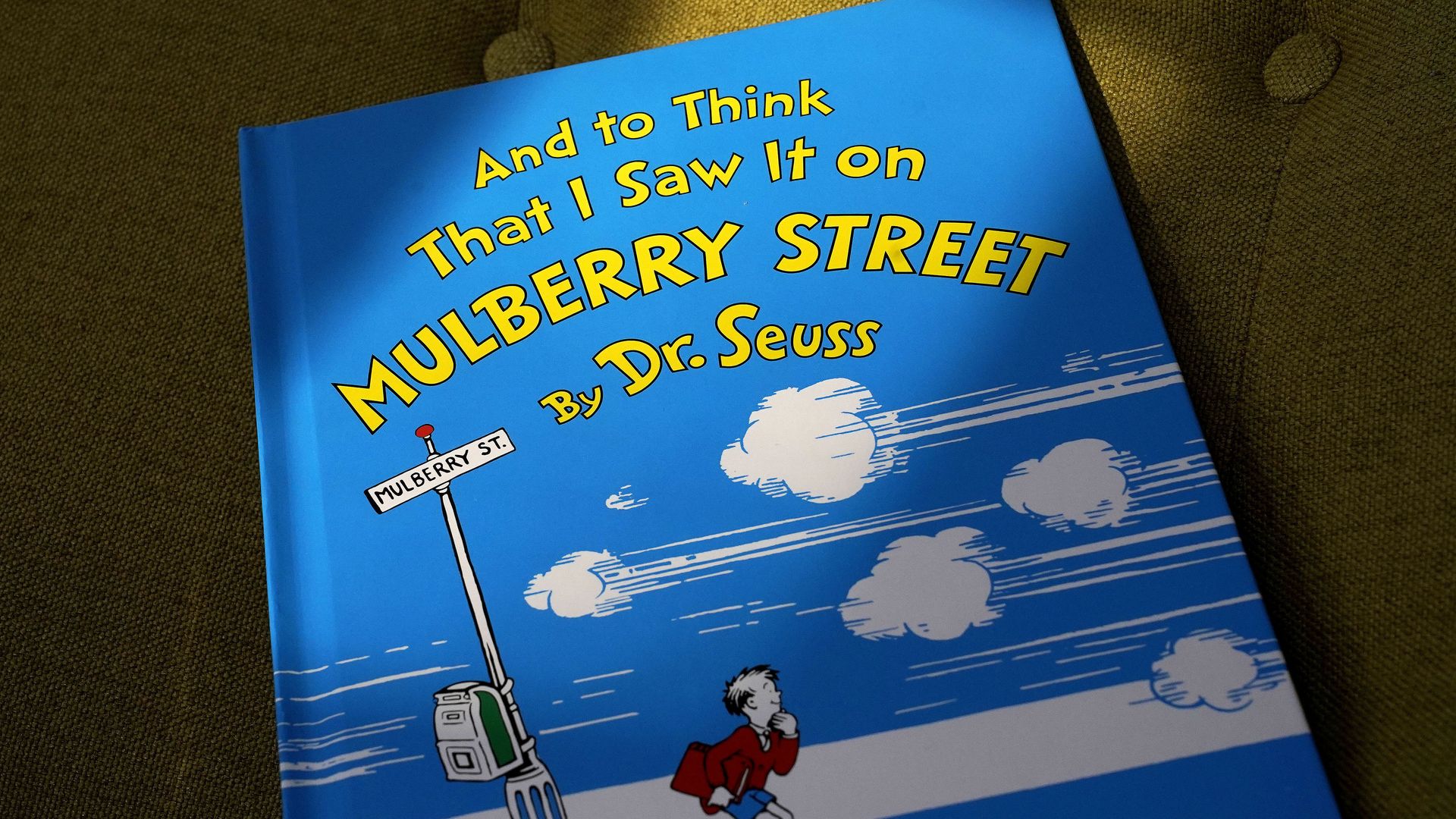 Six Dr. Seuss books will stop being published due to racist and insensitive imagery, Dr. Seuss Enterprises told AP in a statement released Tuesday on the anniversary of the late author's birthday.
Why it matters: While books by Dr. Seuss — whose real name was Theodor Geisel — remain popular, they have received harsh criticism over the years for the way in which people of color are portrayed.
Details: The titles that are being affected are "And to Think That I Saw It on Mulberry Street," "If I Ran the Zoo," "McElligot's Pool," "On Beyond Zebra!," "Scrambled Eggs Super!" and "The Cat's Quizzer."
"And to Think That I Saw It on Mulberry Street," which was Geisel's first book, shows an image of an Asian man depicted with chopsticks, a pointed hat and two lines for eyes.
"If I Ran the Zoo" contains images of two men said to be from Africa who are shirtless, shoeless, drawn with thick lips and wearing grass skirts while carrying an exotic animal, NPR reports.
What they're saying: "These books portray people in ways that are hurtful and wrong," Dr. Seuss Enterprises — the business that preserves and protects the author's legacy — said in a statement to AP.
"Ceasing sales of these books is only part of our commitment and our broader plan to ensure Dr. Seuss Enterprises' catalog represents and supports all communities and families."
"Dr. Seuss Enterprises listened and took feedback from our audiences including teachers, academics and specialists in the field as part of our review process. We then worked with a panel of experts, including educators, to review our catalog of titles."
Go deeper