Biden's trade nominee pledges to hold China to trade deal commitments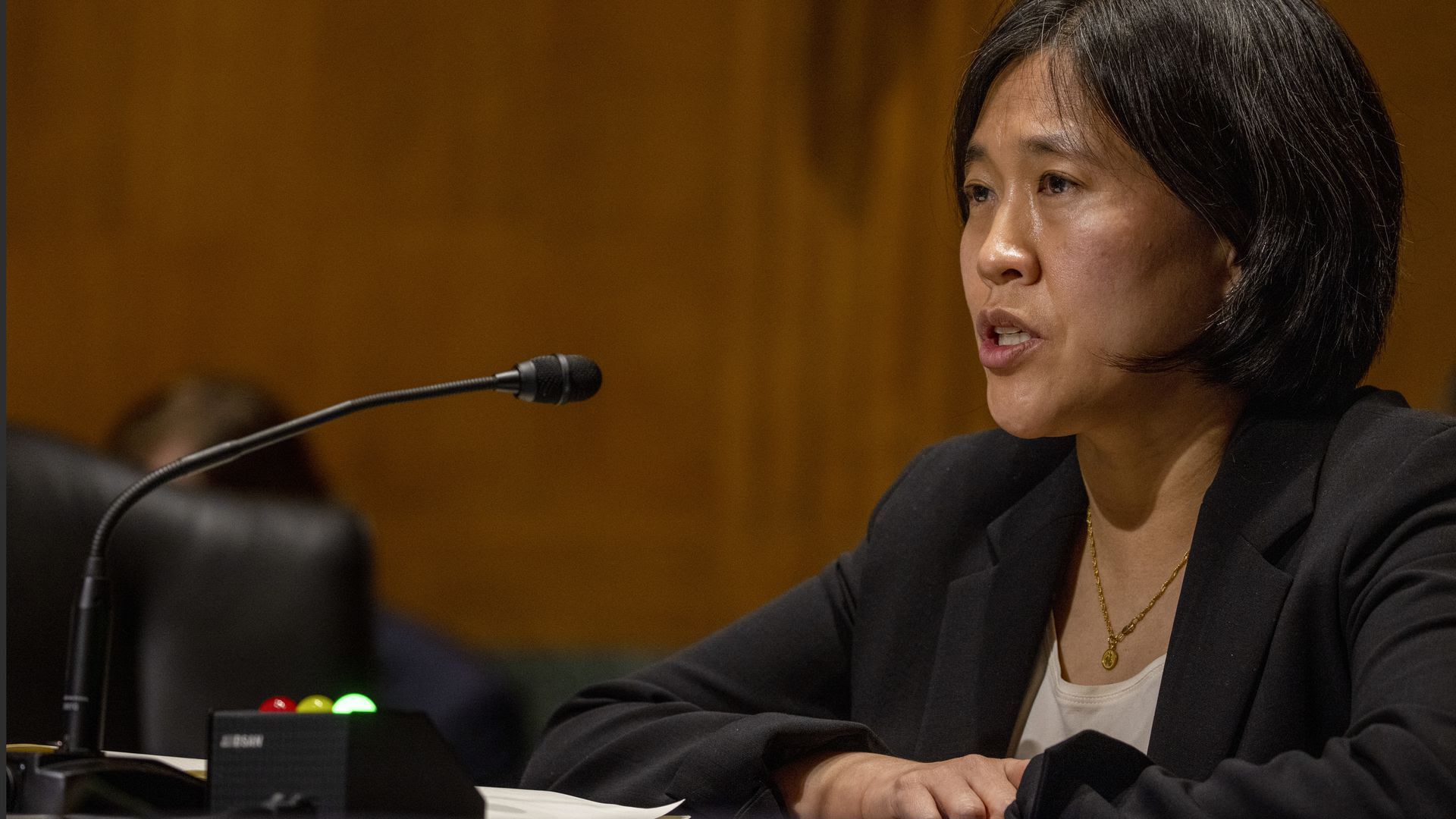 The Senate hearing for Katherine Tai, President Biden's nominee for U.S. trade representative, was held last week. Tai appears popular with both Democrats and Republicans and is expected to be confirmed.
Why it matters: U.S.-China trade tensions have taken a back seat amid the pandemic, but billions of dollars in tariffs remain in place and China has not met its commitments under the phase one trade deal.
"If confirmed, I will work with Congress to ensure that those tariffs are appropriately responsive to China's practices; account for their impact on U.S. businesses, workers and consumers; and support the U.S. response to the COVID-19 pandemic," Tai wrote in response to congressional questions after the hearing.
On the phase one trade agreement, Tai said she "will not hesitate to make use of the agreement's mechanisms when China falls short of its commitments."
What they're saying: Tai's principal challenge if she is confirmed as the trade representative will be China, Craig Singleton, an adjunct fellow at the Foundation for Defense of Democracies, told Axios.
"There is broad international consensus about the need for a WTO reset, almost all of which centers on Beijing's predatory economic behavior and non-market practices," said Singleton.
"The good news is that Tai will find herself in very good company with the European Union and other nations as she seeks to navigate these thorny issues."
Go deeper