Breaking down the WNBA's new ownership landscape after sale of Atlanta Dream
The Atlanta Dream were sold over the weekend to a three-person ownership group that includes former WNBA star Renee Montgomery.
Why it matters: After Dream co-owner and former Sen. Kelly Loeffler denounced the Black Lives Matter movement last summer, WNBA players pushed for her to sell the team, while also helping lead a grassroots movement to elect Raphael Warnock to her Senate seat.
With this sale, both campaigns have now proven successful.
Leading the purchase this weekend were Larry Gottesdiener and Suzanne Abair, the chairman and COO, respectively, of Northland, a Boston-based real estate equity firm.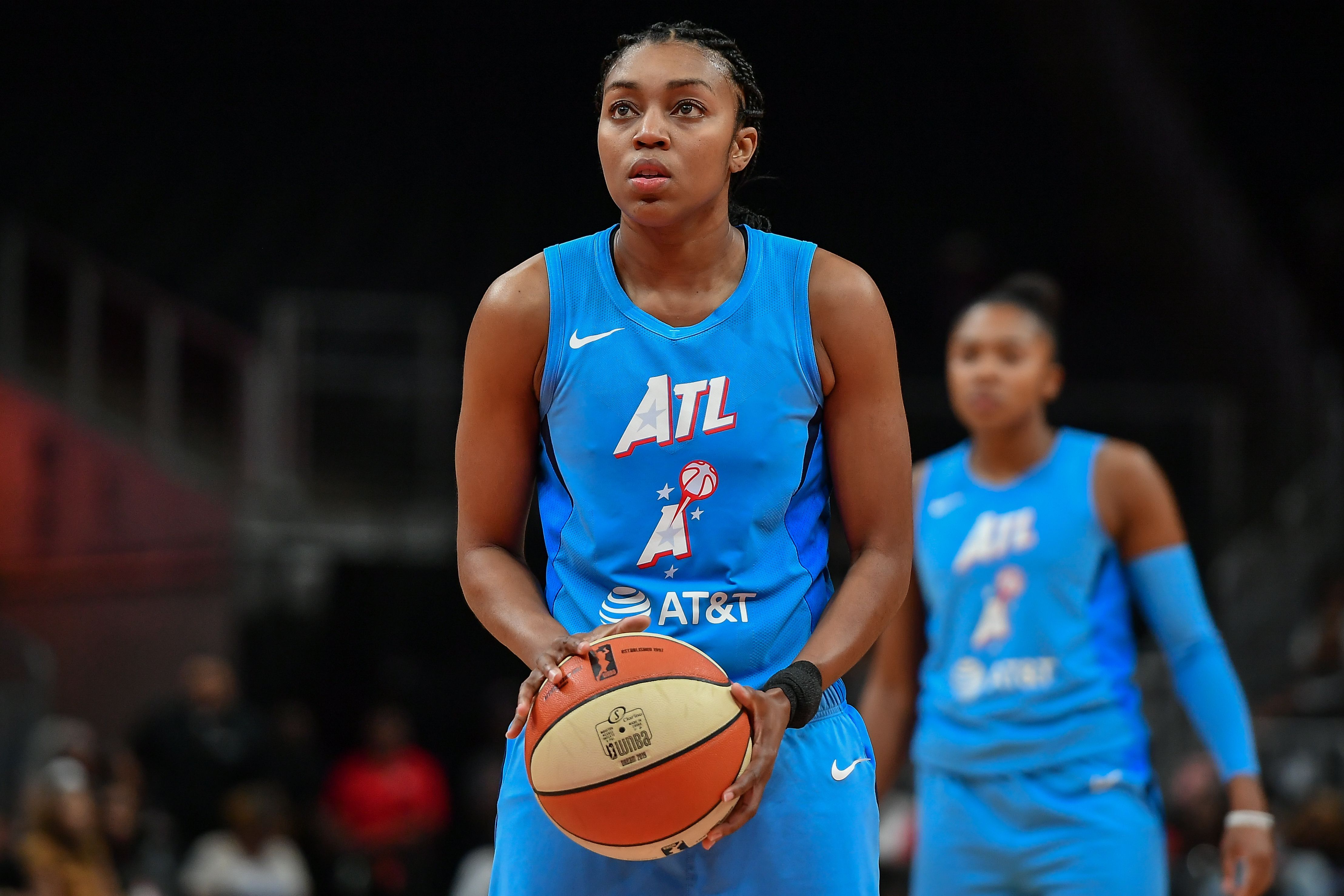 Of note: Montgomery, 34, who retired this month after sitting out the 2020 season to focus on social justice initiatives, is the first former player to be part of a WNBA ownership group.
"My Dream has come true. Breaking barriers for minorities and women by being the first former WNBA player to have both a stake in ownership and a leadership role with the team is an opportunity that I take very seriously."
— Montgomery
The backdrop: When the WNBA was founded in 1996, all eight teams were located in cities with existing NBA teams and, by rule, shared ownership.
By 2002, the NBA began allowing outside ownership groups to buy into the expanding league.
Now, less than half of the league's 12 teams share NBA ownership.
The landscape:
Five teams share ownership with their NBA brother team: The Fever (Pacers), Liberty (Nets), Mystics (Wizards), Mercury (Suns) and Lynx (Timberwolves).
Three teams share ownership with another pro sports team: The Aces (Raiders), Sparks (Dodgers) and Wings (Bill Cameron is a part-owner of the Thunder).
The Sun are owned by the Native American-operated Mohegan Sun casino, the Storm are owned by an all-female group, and the Sky are owned by real estate developer Michael Alter.
Go deeper