California drone-maker Skydio valued at $1 billion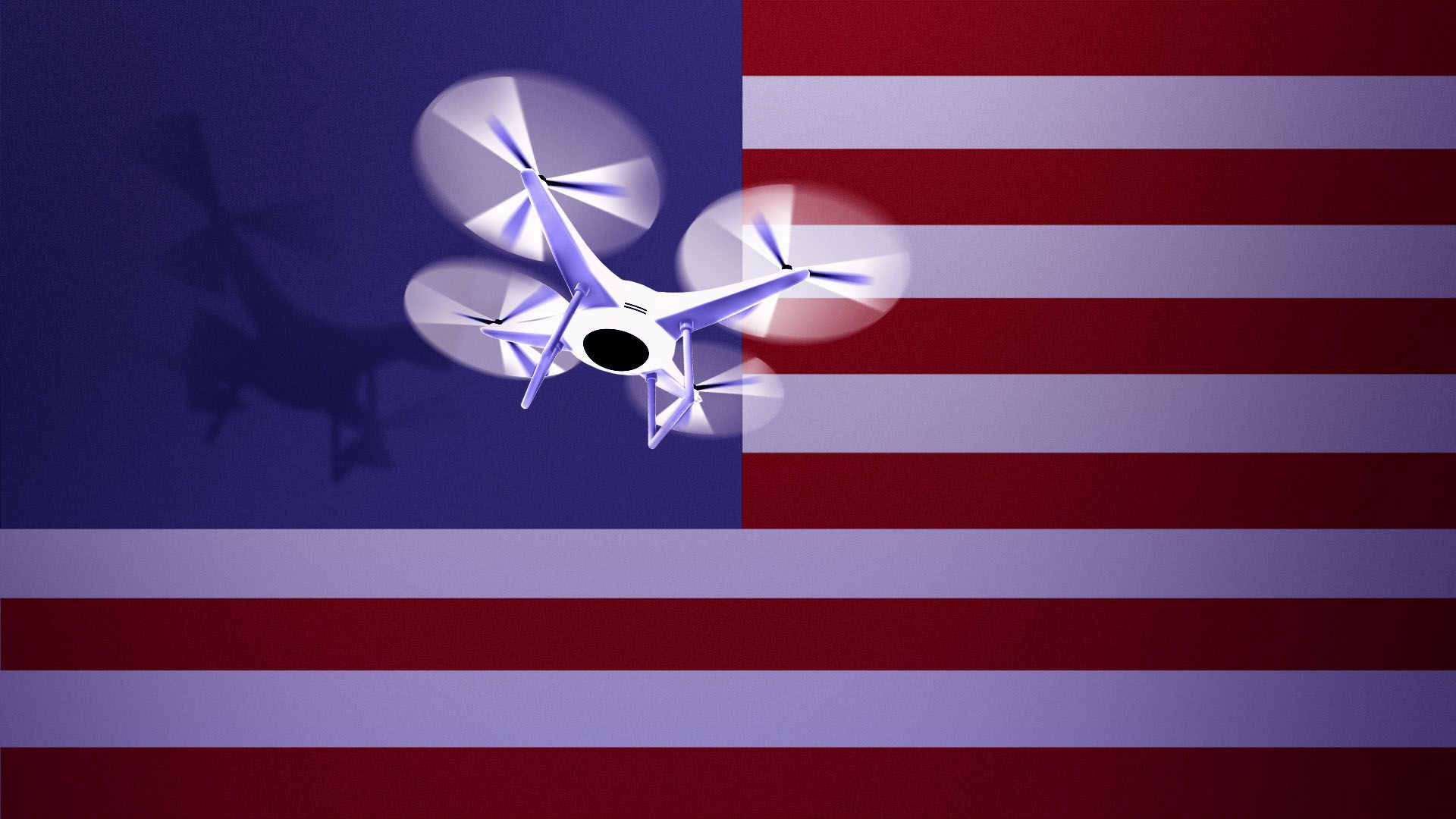 Skydio, a Redwood City, Calif.-based autonomous drone-maker, raised $170 million in Series D funding led by existing backer Andreessen Horowitz at a valuation north of $1 billion.
Why it matters: It comes just two months after drone-market dominator DJI was put on a U.S. national security blacklist, thus creating new opportunities for homegrown rivals. Plus, it's now notable that an AV unicorn like Skydio opted for a private financing instead of a SPAC.
Other investors include Lines Capital, Next47, IVP and UP Partners.
The bottom line: "Skydio had been consumer-oriented in its early days, making drones for hobbyists who might want an aerial shot of themselves cycling down a mountain. To avoid trees while maintaining high resolution, it developed obstacle avoidance software that later became critical in its shift towards commercial applications, now the industry's fastest growing segment," the Financial Times' Patrick McGee reports (subscription).
Go deeper