Small satellite launcher Rocket Lab is going public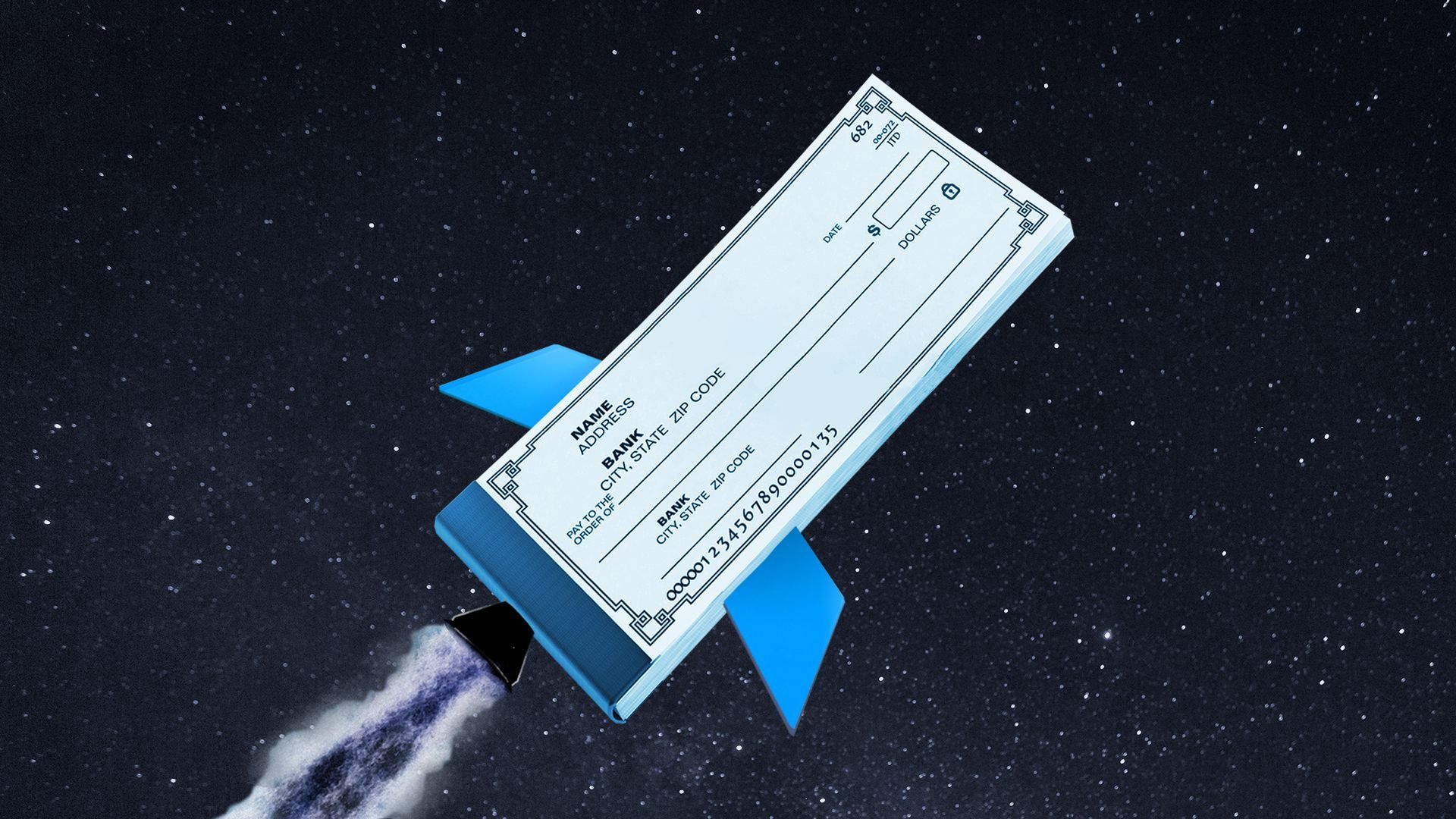 Rocket Lab, a company that has built its business on launching small satellites to space, is going public via a special purpose acquisition company (SPAC).
Why it matters: The announcement comes after a number of other space companies — including Virgin Galactic, Astra and Momentus — have made plans to begin trading publicly via SPAC.
Going public via SPAC could be a good way for space companies to find new avenues of funding that aren't dependent on government or private investors.
Details: Rocket Lab's merger with the SPAC Vector Industries is expected to be completed by the second quarter of 2021, when the company will be listed on the Nasdaq under RKLB.
Rocket Lab, which is based in the U.S. and New Zealand, also announced Monday that it is planning to build a new, larger rocket with its first test flight expected in 2024.
The rocket — called Neutron — is designed to launch satellites for mega-constellations, interplanetary missions and human spaceflight.
"Efficiently building the mega constellations of the future requires launching multiple satellites in batches to different orbital planes," Rocket Lab CEO Peter Beck said in a statement. "It's a requirement that all too often sees large launch vehicles fly with payloads well below their full lift capacity, which is an incredibly expensive and inefficient way to build out a satellite constellation."
The big picture: Rocket Lab has taken 97 satellites to orbit so far using its Electron rocket, and its Photon spacecraft can be used for interplanetary and orbital missions.
Go deeper