Prominent evangelical adoption and foster care agency will provide services to LGBTQ parents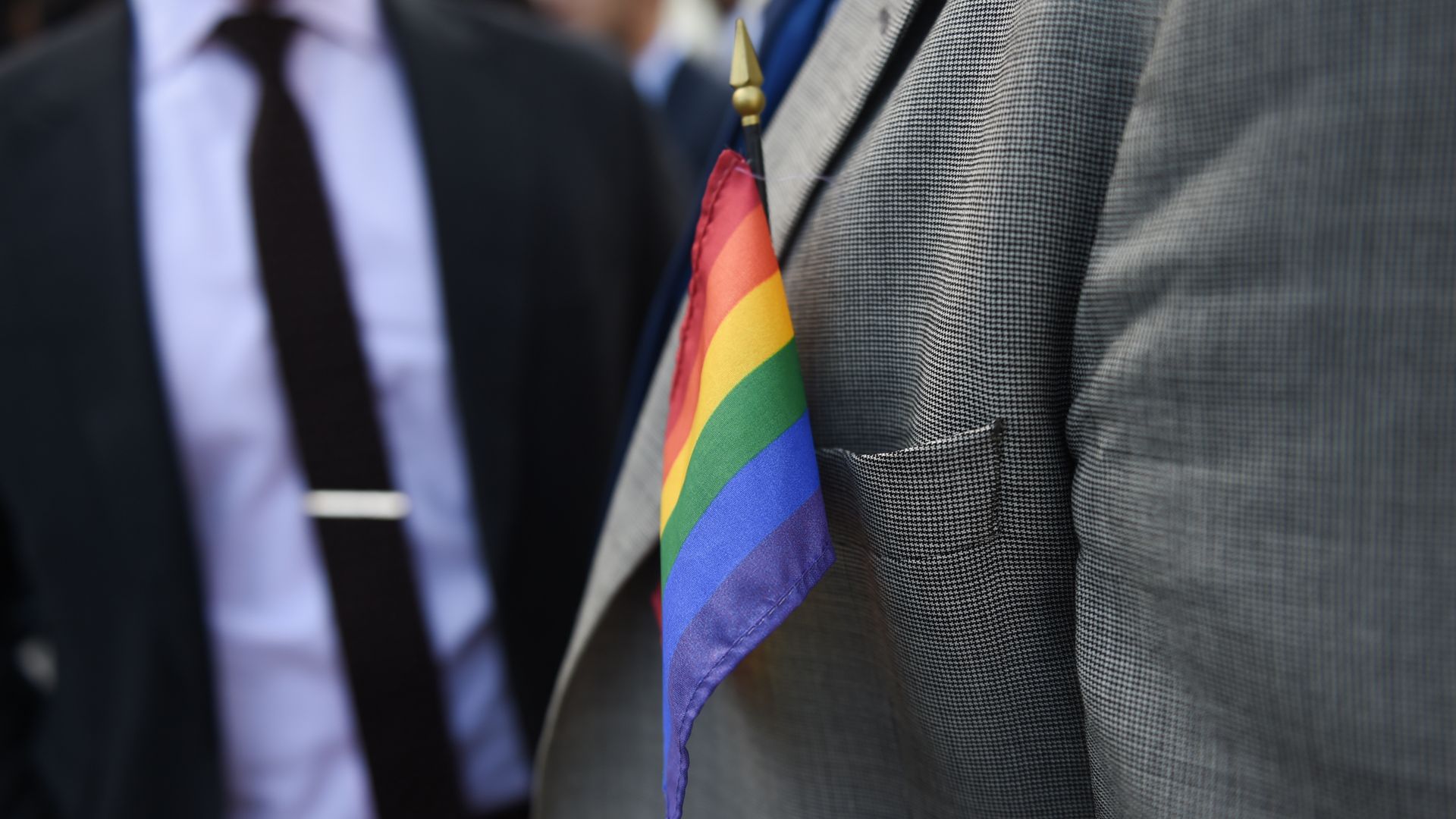 Bethany Christian Services, one of the U.S.'s largest adoption and foster agencies, said Monday it will begin offering services to LGBTQ parents nationwide, effective immediately, the New York Times reports.
Why it matters: It's a major shift for the 77-year-old evangelical organization which has traditionally referred LGBTQ parents to other agencies. The change comes as cities and states increasingly require agencies to work with LGBTQ parents at the risk of losing government contracts.
What they're saying: "We will now offer services with the love and compassion of Jesus to the many types of families who exist in our world today," Chris Palusky, the organization's president and chief executive wrote in an email per NYT. "We're taking an 'all hands on deck' approach where all are welcome."
"It got to a point where it became really untenable to have this patchwork of practices," Nathan Bult, senior vice president of public and government affairs, told NYT. "Bethany was ready and Christians are ready."
Bethany facilitated 3,406 foster placements and 1,123 adoptions in 2019, according to NYT.
Bethany's position statement since 2007 has been that "God's design for the family is a covenant and lifelong marriage of one man and one woman."
Its inclusivity resolution, passed Jan. 21, eliminated the position statement on marriage between one man and one woman, but does not mention or endorse same-sex relationships.
Prior to Monday's announcement, Bethany referred gay couples to other agencies, though the practice was not official and branches in 12 states were already working with LGBTQ families as of last year.
The big picture: Over 20% of same-sex couples with children have an adopted child, compared to 3% of straight couples, according to a 2016 report from the Williams Institute at UCLA School of Law.
Gay couples are also significantly more likely than straight couples to foster a child.
Though some faith-based agencies have challenged requirements in courts, between 2009 and 2019, white evangelical support for same-sex marriage nearly doubled from 2009 to 2019, Pew Research Center reports.
Go deeper