WaPo publisher: Biden set to give Saudi crown prince "one free murder" pass on Khashoggi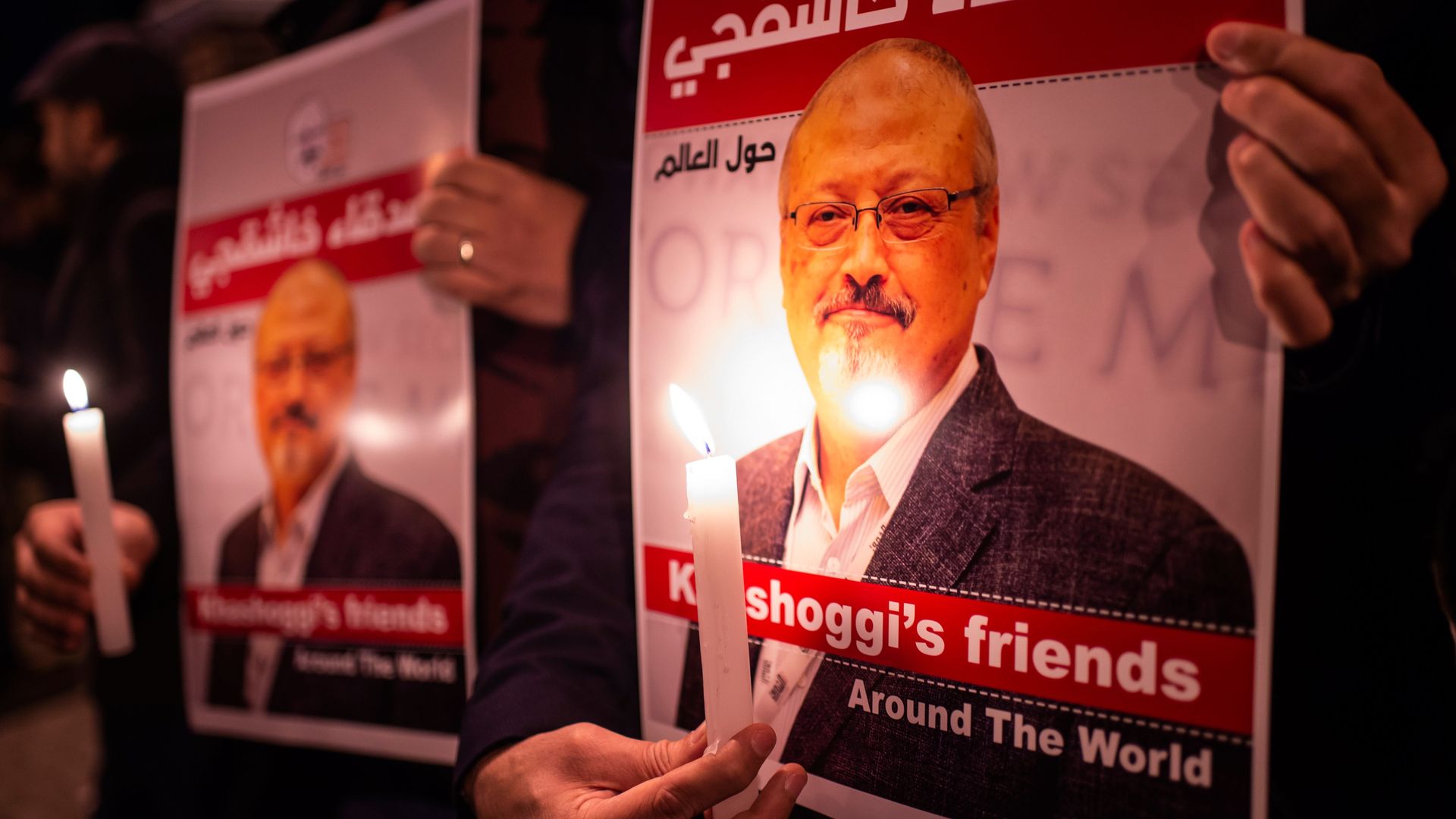 Washington Post publisher Fred Ryan on Monday accused President Biden of giving Saudi Arabia Crown Prince Mohammed bin Salman a "'one free murder' pass" after U.S. intelligence confirmed that he personally approved the killing of Post journalist Jamal Khashoggi in 2018.
Why it matters: Biden has faced criticisms that the U.S. response to the finding — which includes sanctions on entities implicated in the murder but not on Bin Salman directly — does not square with his campaign pledge to make the Saudi regime "pay the price and make them, in fact, the pariah that they are."
The sanctions fall "far short of honoring" Biden's promise, Ryan wrote in a Post op-ed out Monday.
"American voters took Biden at his word that he would reestablish the United States as a champion of human rights and not allow exceptions based on personal relationships or strategic needs of the moment."
Background: Khashoggi was a prominent Saudi journalist and royal insider who became an outspoken critic of MBS in 2017.
He fled Saudi Arabia in 2017 and went into self-imposed exile in Virginia, where he wrote columns for the Washington Post that were frequently critical of the regime.
His grisly murder in 2018 inside the Saudi consulate in Istanbul sparked worldwide outrage.
What he's saying: Ryan called on further action from the Biden administration to "show the world that there is stability and continuity in upholding our enduring principles."
"We should not make exceptions to favor one brutal dictator over another based on favors they do for us or fears that they might not always respond as we would like them to," Ryan wrote.
"How can we be a credible champion of human rights when we demand accountability in one country and are willing to look the other way in another?"
The bottom line: Ryan writes: "There is no legal, moral or logical reason to apply sanctions to the lower-level players in this conspiracy, who were following orders, while letting the criminal mastermind get away without consequence."
Go deeper