Anti-tobacco organizations call on FDA to ban menthol cigarettes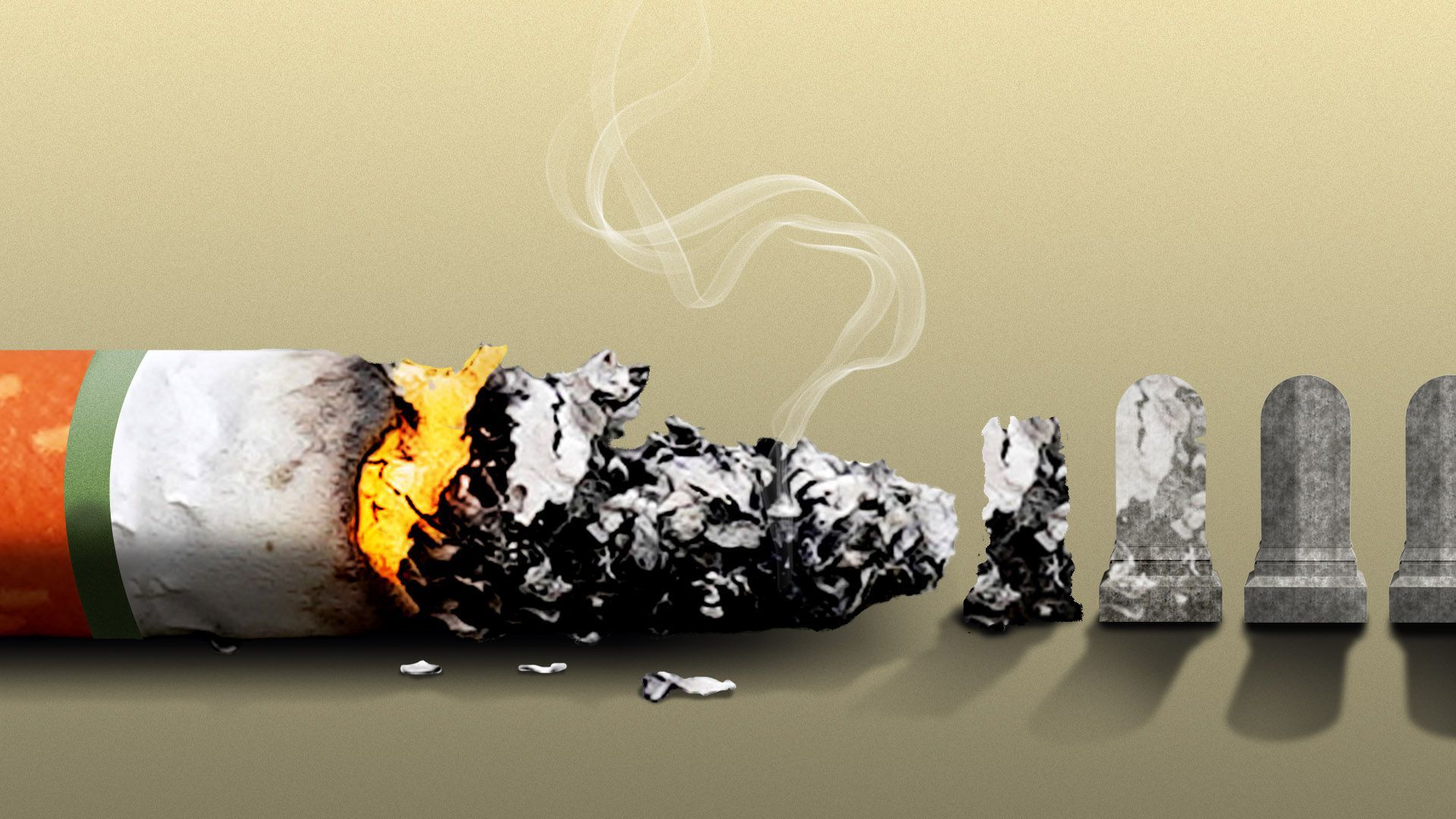 Public health advocates are pressing the Food and Drug Administration to ban menthol-flavored tobacco products, years after other flavors were banned.
The big picture: Congress gave menthol a pass when it banned flavored cigarettes in 2009, but advocates are highlighting the products' disproportionate use among Black smokers, at a time when policymakers are especially attuned to racial inequities in health.
A new report from the Campaign for Tobacco-Free Kids highlights tobacco companies' aggressive marketing of menthol cigarettes, which can be more harmful than non-menthol products, in Black communities.
Massachusetts and California have already banned menthol cigarettes; Connecticut and Maryland are considering similar laws.
What's next: The FDA has said it will make a decision by late April, in response to a lawsuit filed by public health advocates.
Go deeper