Moderna says vaccine for South Africa COVID-19 variant ready for testing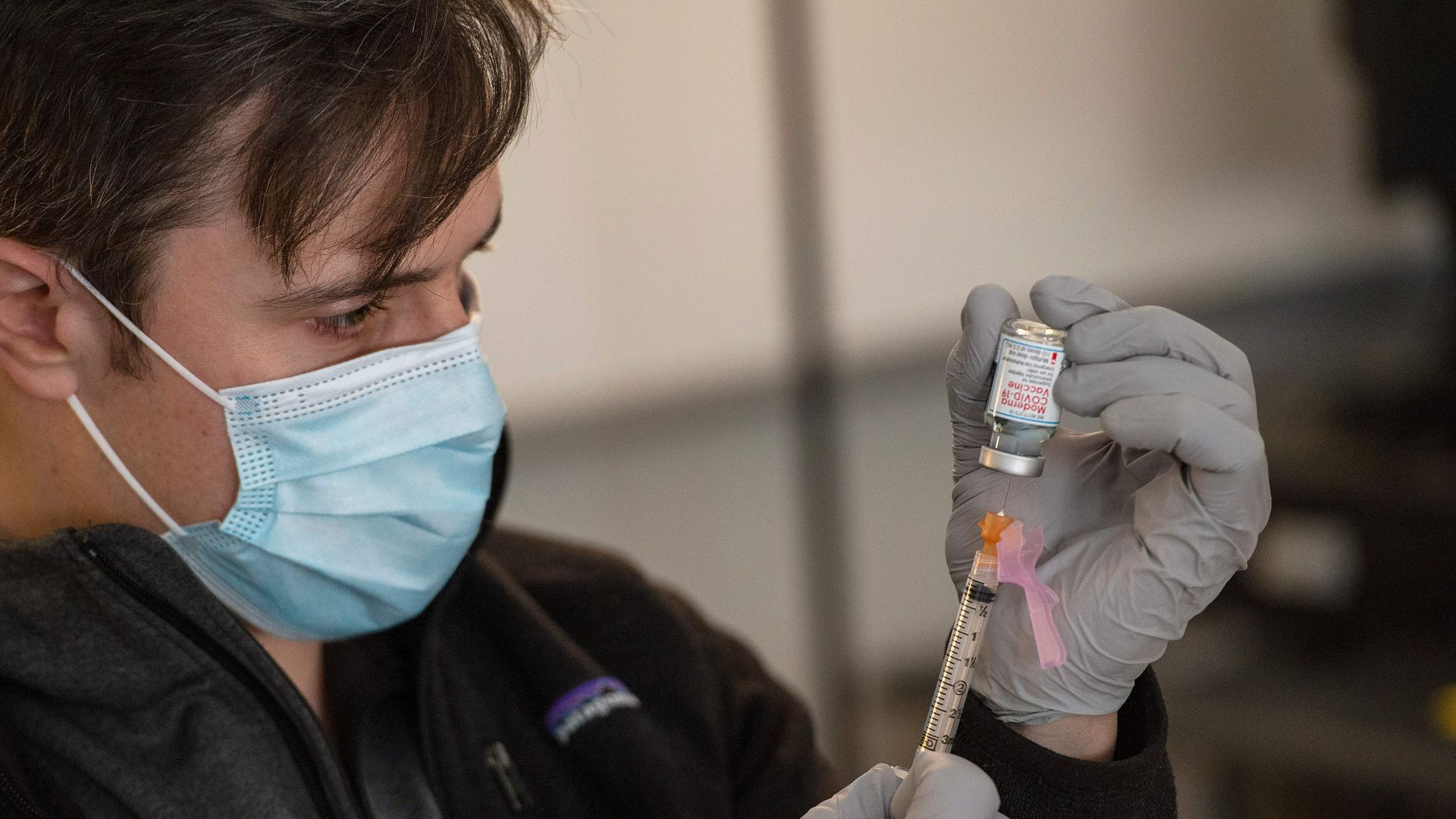 Vaccine producer Moderna announced Wednesday it is sending doses of a new vaccine designed to better protect against the coronavirus variant first discovered in South Africa to the National Institutes of Health for a Phase 1 clinical trial.
Why it matters: The trial is a major step toward producing and distributing a vaccine specifically designed for the South Africa variant, which may spread faster and more easily than the original coronavirus strain, according to the Centers for Disease Control and Prevention.
The big picture: Multiple vaccine producers, including Moderna, have said that vaccines made to protect against the original strain, while still effective, offered less protection against the South African variant.
Oxford and AstraZeneca, which partnered to produced a vaccine for the original strain, said an updated version of its vaccine that protects against the South African variant could be available this fall.
The South African variant has been discovered in multiple states in the U.S. alongside other variants.
Go deeper