Lucid's confusing road to going public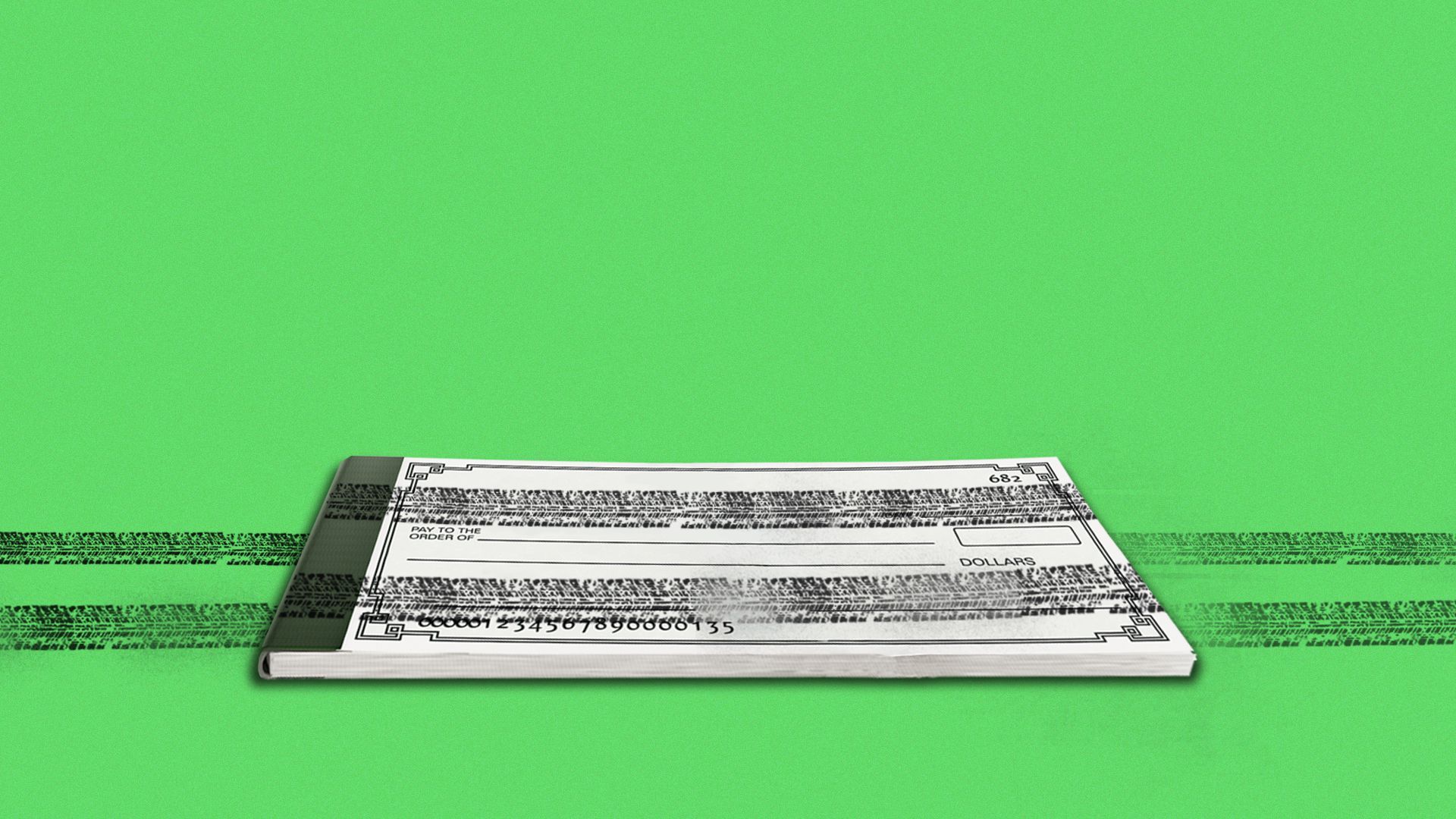 You've never seen a Lucid automobile, let alone driven one. Still, at the close of trade on Wednesday, Lucid Motors was valued by the stock market at $46 billion — roughly the same as Ford Motor Company.
Why it matters: In the absence of any actual product, the main driver of the electric vehicle start-up's reputation has become the stock market. Deliveries of its first car won't happen until the second half of this year at the earliest.
The catch: It's always dangerous to conflate a company with its share price. In this case, because Lucid chose to go public via a SPAC, rather than through a traditional IPO, the narrative has become even more confused.
How it works: The company taking Lucid public is a special-purpose acquisition company, or SPAC, with the unwieldy name of Churchill Capital Corp IV. For the time being, CCIV, as it's known to traders, is simply a box of money holding $2.1 billion in cash.
CCIV has agreed to swap that cash for 258 million shares in Lucid, as part of a bigger deal that also includes outside investors putting in another $2.5 billion for 167 million shares. In return, Lucid gets not only $4.6 billion in cash but also a stock-market listing.
The deal is fantastic for CCIV. It has turned its $2.1 billion into shares that, at Wednesday's close, are worth more than $7 billion.
Flashback: Shares in CCIV were bid up on the stock market in anticipation of the deal. The lower the price that CCIV managed to buy Lucid for, the more CCIV's shares would ultimately be worth.
Until Monday evening, no one knew what the merger price would be, so the value of CCIV shares was largely guesswork, even with the heroic assumption that the ultimate market value of Lucid Motors was a known quantity.
Driving the news: After the deal was announced, headlines started appearing saying things like "High-profile SPAC craters" or "Lucid Motors confirms SPAC deal: CCIV stock down 25%." Those headlines risked giving the impression that the stock market didn't welcome the deal, or that the valuation of Lucid had somehow fallen.
Reality check: The stock market loves this deal, and loves Lucid, which now carries a truly stratospheric valuation far greater than anything that CCIV was valued at pre-merger. Not that the pre-announcement CCIV share price really meant anything at all, beyond the fact that investors were very excited to get the opportunity to buy into Lucid.
The bottom line: One of the biggest problems with SPACs is that most normal stock-market investors don't yet fully understand how they work.
While going public via SPAC can make sense for companies like Lucid, it does tend to be accompanied by a fair amount of confusion and beffudlement.
Go deeper