How one startup is diversifying its cap table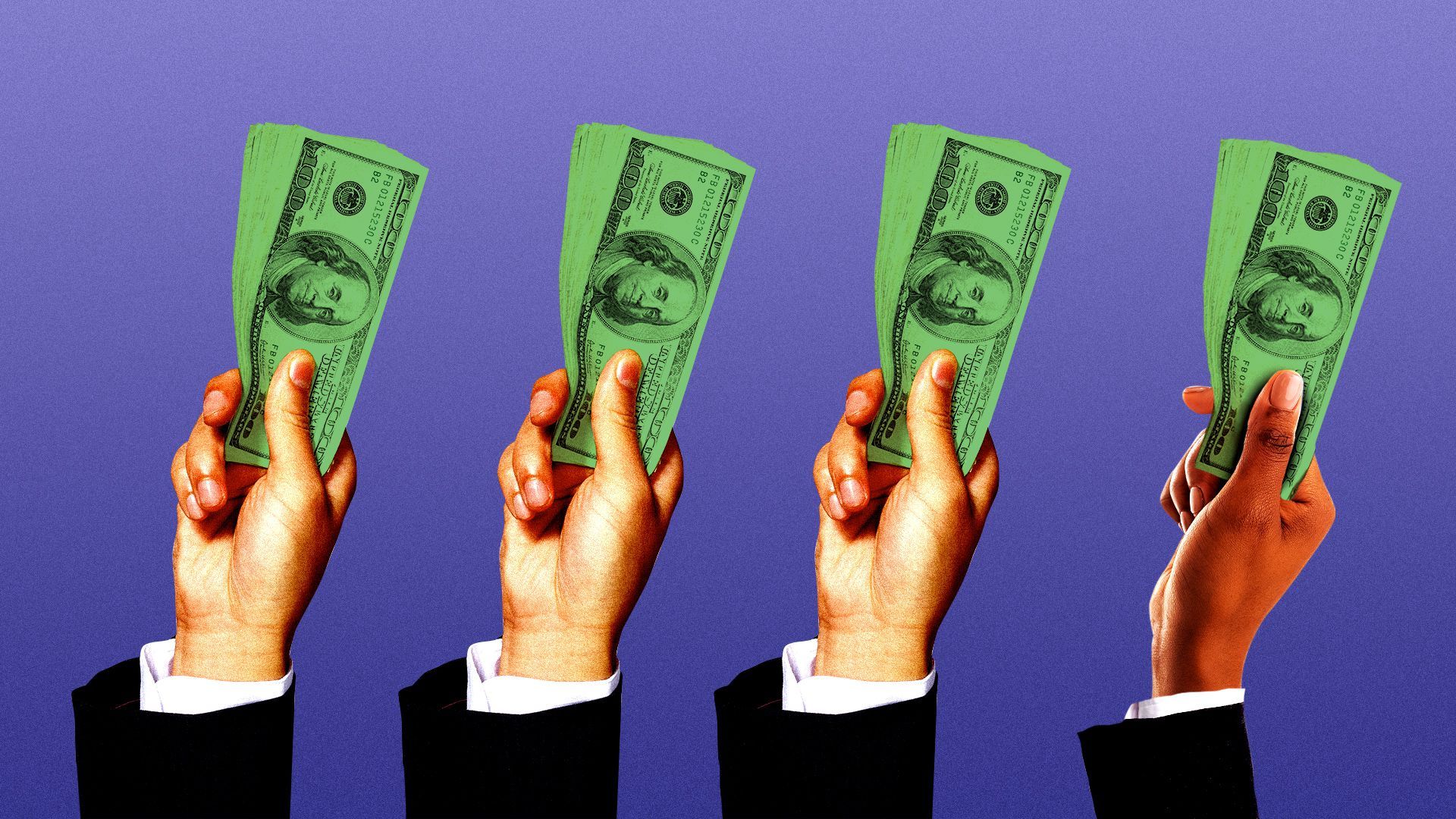 Fintech startup Finix has filled up 10%, or $3 million, of its recent funding round for investors from underrepresented backgrounds via a special purpose vehicle.
Why it matters: "It's not just about ensuring that these investors are on the cap table…. It's also to help them build a track record and get attribution fo these deals," Finix co-founder and CEO Richie Serna told Axios.
"The first individuals who believed in me and in Finix were Black and LatinX investors," including Act One's Alejandro Guerrero, whose firm announced diversity rider last year along with several others," he added.
Between the lines: The homogeneity of many VCs' investments goes in the other direction as well—with startup founders also often failing to take funds from underrepresented investors.
Black and Latino investment partners make only 3% each of venture investors surveyed by the National Venture Capital Association and Deloitte in 2018.
More broadly, there's still a big racial and gender gap on startup cap tables.
Behind the scenes: Finix used asset management software Flow to set up its SPV with minimal costs and documents that are already pre-approved by most major law firms representing VCs.
Investors included in this allocation include Qiana Patterson (via Tamaa Capital), Roman Leal (Leap Global Partners), Camden McRae (Matador Ventures), Marcos Gonzalez (Vamos Ventures), and Luis Robles (Viento Ventures).
Finix is also publishing a guide it hopes will make it easier for other startups that want to do something similar with their own cap table.
What's next: Finix plans to do this in every funding round it raises from now on.
Go deeper