Federal judge blocks Biden's 100-day deportation freeze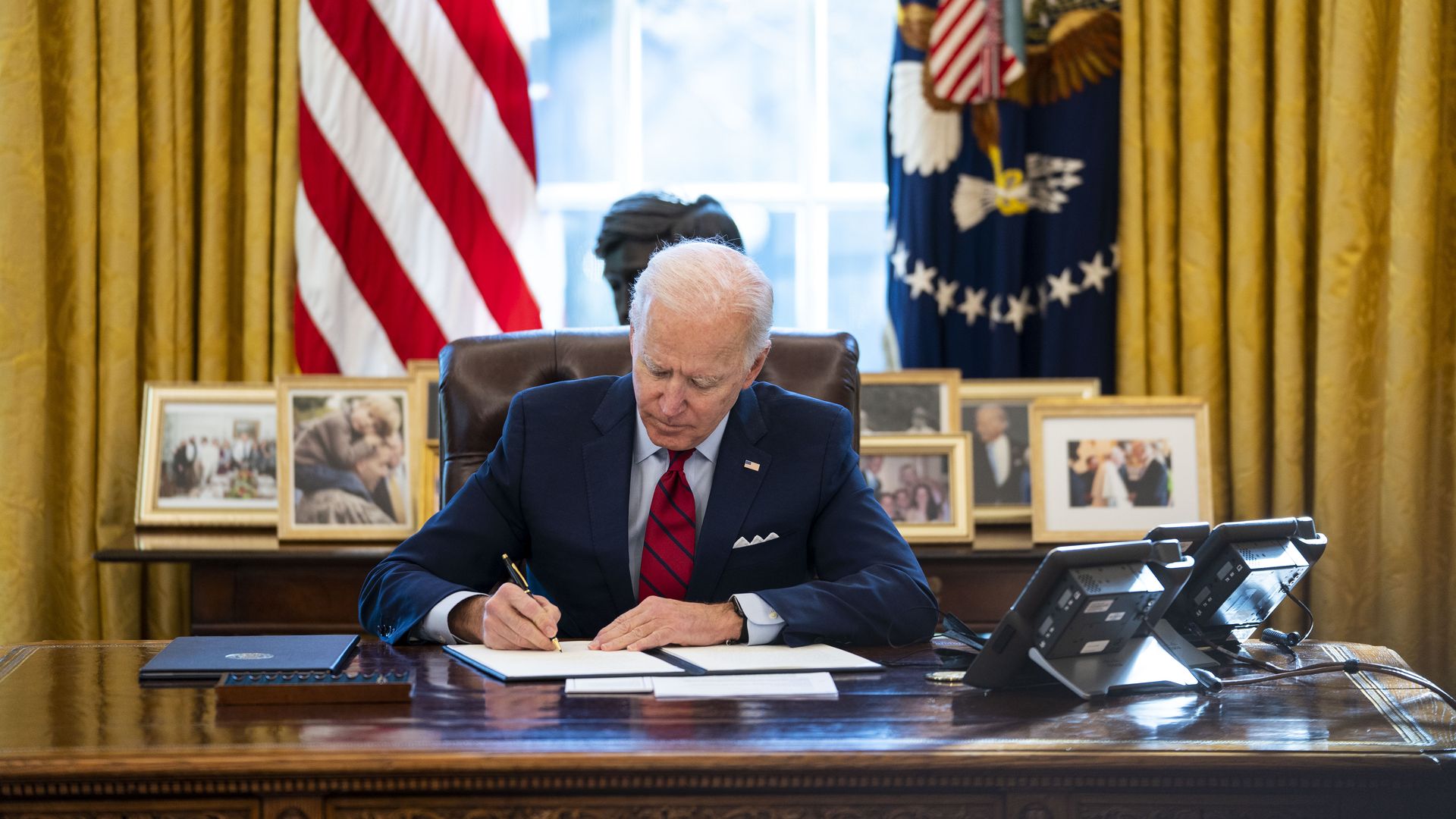 A federal judge in Texas on Tuesday indefinitely halted President Biden's 100-day ban on deportations, Politico reports.
Why it matters: This is another blow from the courts to Biden's immigration agenda, preventing him from acting on a campaign promise to stop deportations during his first 100 days in office.
The ban issued by U.S. District Judge Drew Tipton, who had previously issued a temporary restraining order blocking the policy for two weeks, is nationwide and will remain in place as the case moves forward, or unless a higher court reverses it.
Tipton "argued the moratorium violated federal law and risked imposing additional costs on the state [of Texas]," AP writes.
Go deeper