Scientists clone first U.S. endangered species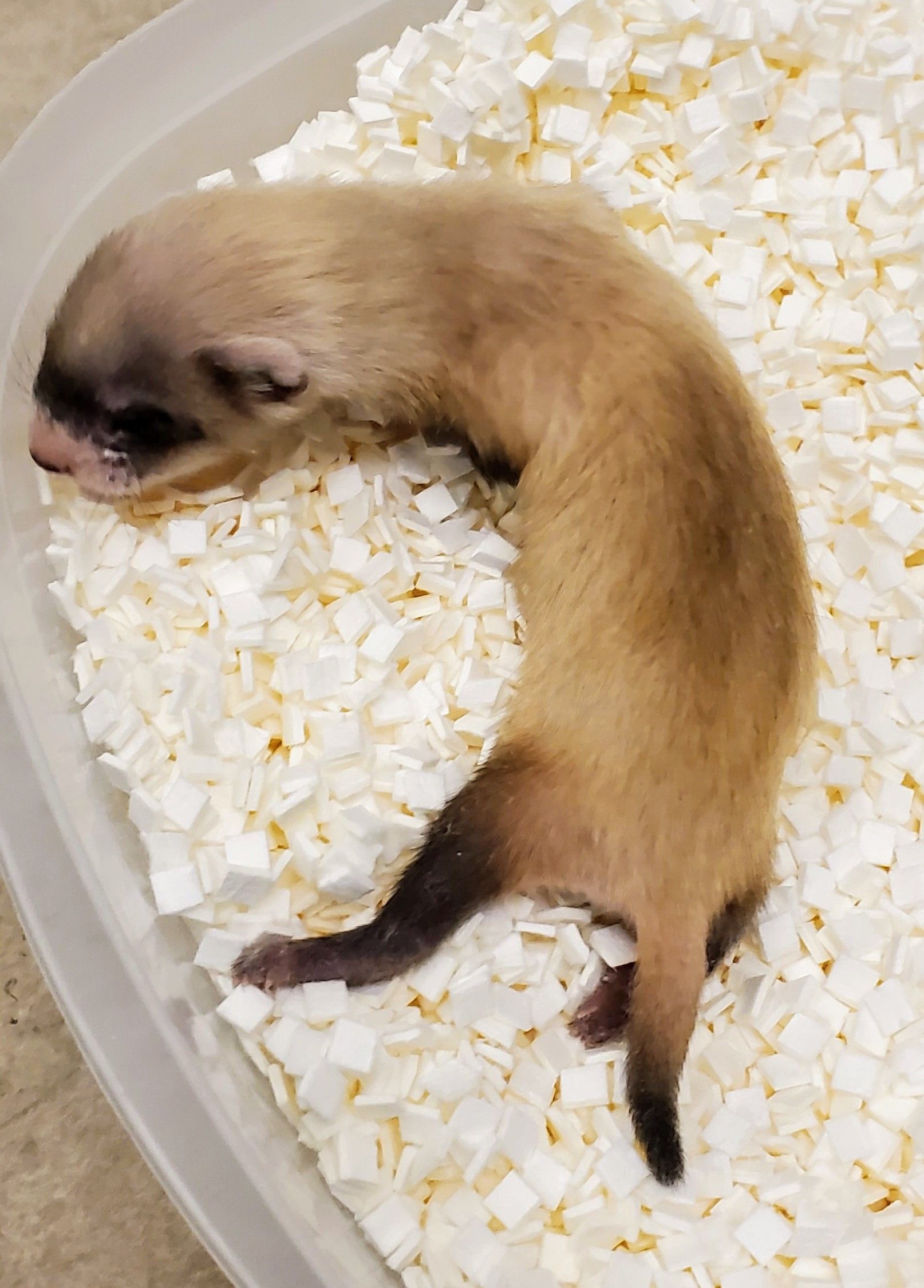 The U.S. Fish and Wildlife Service announced Thursday that scientists cloned the first U.S. endangered species, a black-footed ferret duplicated from an animal that died more than 30 years ago.
Why it matters: Cloning could be a technique to help recover black-footed ferrets and other endangered or extinct species.
Details: The predator named Elizabeth Ann was born on Dec. 10 and is being raised at a Fish and Wildlife Service breeding facility in Fort Collins, Colorado.
She is a copy of a ferret named Willa who died in 1988 whose remains had been frozen.
Her birth was the result of a partnership between U.S. Fish and Wildlife Service, Revive & Restore, ViaGen Pets & Equine, San Diego Zoo Global and the Association of Zoos and Aquariums.
What they're saying: "Although this research is preliminary, it is the first cloning of a native endangered species in North America, and it provides a promising tool for continued efforts to conserve the black-footed ferret," said Noreen Walsh, director of the Service's Mountain-Prairie Region.
"Successful genetic cloning does not diminish the importance of addressing habitat-based threats to the species or the Fish and Wildlife Service's focus on addressing habitat conservation and management to recover black-footed ferrets."
Of note: Black-footed ferrets were thought to be extinct until a Wyoming rancher discovered a small population on his land in 1981.
Those ferrets were taken by the Wyoming Game and Fish Department and others to start a captive breeding program to recover the species.
The big picture: All black-footed ferrets living today are descended from seven individuals, meaning the species currently lacks genetic diversity, according to the Fish and Wildlife Service.
That may make fully recovering the black-footed ferrets difficult.
A species that lacks genetic diversity can be more susceptible to diseases, genetic abnormalities and decreased fertility rates and may unable to adapt to changing conditions in the wild.
However, cloning may help address genetic diversity and disease resilience barriers for the species by introducing more diversity in the population.
Go deeper