Texas hospitals evacuate patients, conserve resources amid outages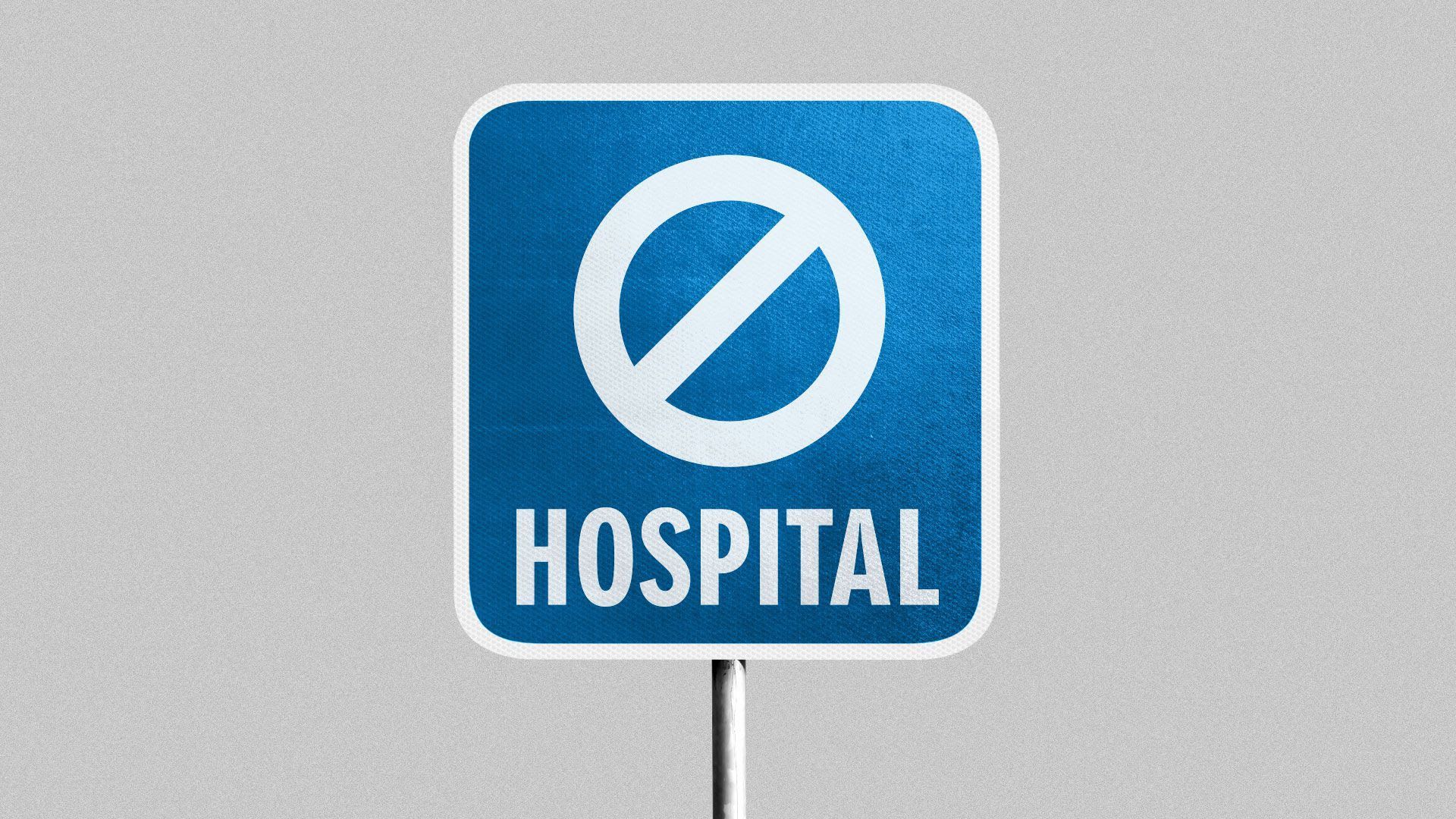 The deadly winter storm in Texas has bombarded hospitals throughout the state.
Why it matters: Doctors have been working to conserve resources, pause non-emergency surgeries, evacuate patients and push back coronavirus vaccine shots.
The state of play: Before the storm, Texas was on track to administer 1 million vaccine doses per week, according to Department of State Health Services.
85 large vaccination hubs and several hundred smaller providers across the state closed this week, the Texas Tribune reports.
407,000 first doses and 333,000 second doses to Texas were delayed in anticipation of the bad weather, the Texas Department of State Health Services said.
Hospitals without power were directed to closely monitor vaccine supplies, to transfer vaccine to another facility or administer doses to "any willing person to ensure that it is not wasted," according to an update sent to hospitals from the Texas Hospital Association, per the Tribune.
As for the facilities, pipes have burst at multiple Houston Methodist hospitals, and at least two facilities are operating without water, according to the Houston Chronicle.
Ambulances lined up at St. David's South Austin Medical Center on Tuesday to transport vulnerable patients after the facility experienced a complete loss of water pressure and heat, the Austin American Statesman reports.
Patients and families at Dell Children's Medical Center were asked not to take showers or wash their hands, and instead use hand sanitizer. Toilets were unable to flush for most of the evening, according to KUT Austin.
Go deeper