Record-setting cold snap turns deadly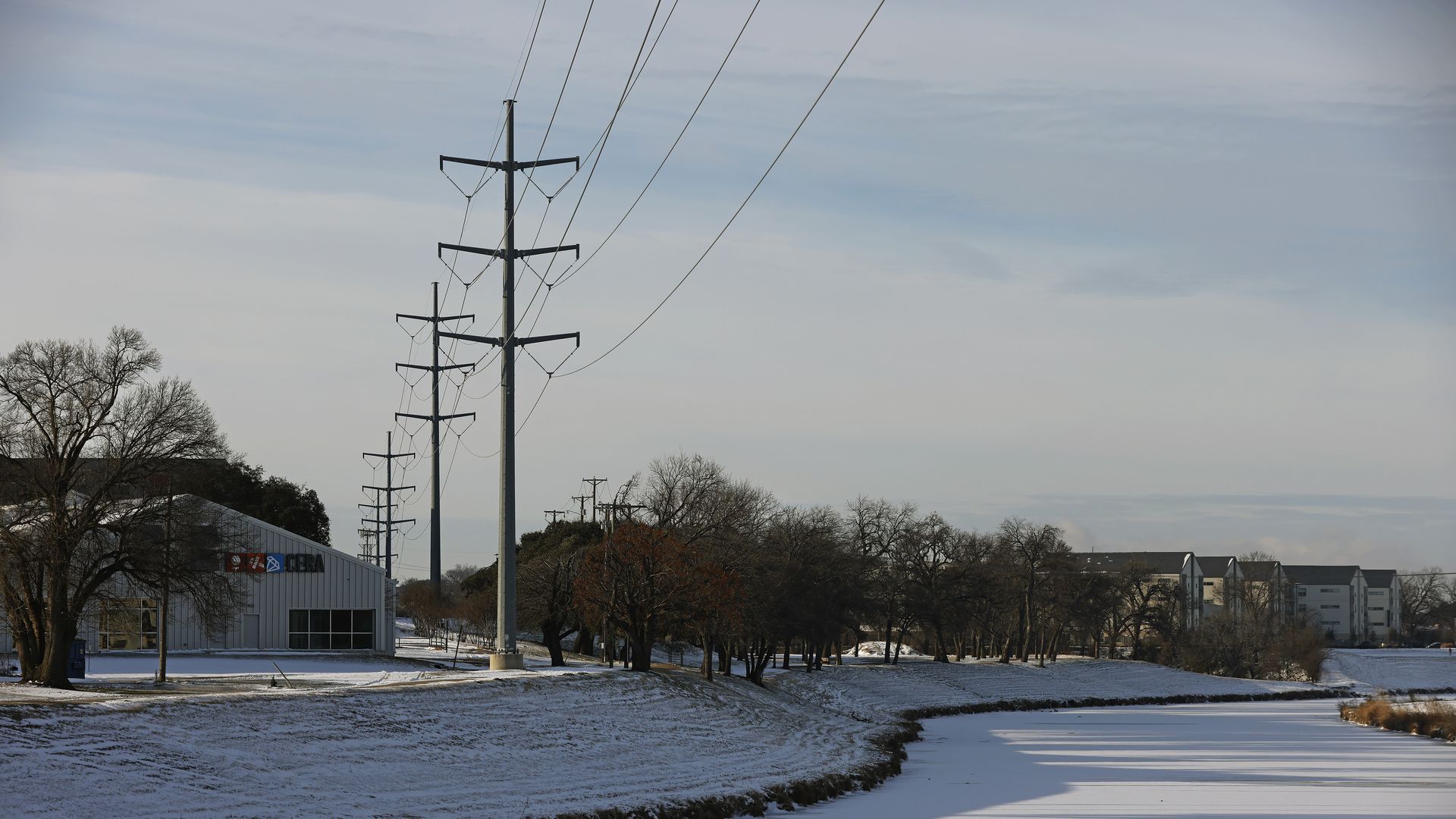 More than 5 million people remained without power on Tuesday as a series of deadly winter storms brought snow to Houston and historically low temperatures across the plains states.
The latest: At least 20 people are reported dead, per AP, and snow, sleet and freezing rain pounded the Northeast, leaving icy damage in its wake. Temperatures throughout the middle portion of the U.S. fell to century-lows.
Among those to perish were four family members from the Houston area, who died in a house fire as they used a fireplace to stay warm, AP reports.
Oklahoma City saw -14 degree temperatures, while Fayetteville, Ark., experiencing a chilling -20.
The big picture: "More than 50 million people could see temperatures dip below zero during the next several days as the record-setting deep freeze envelops the country," the Washington Post reports.
Millions are without power in Texas and neighboring states.
A group of utilities across 14 states called for rolling outages because the supply of reserve energy had been exhausted, AP reports.
Nearly 3 million Texans lack power as of this afternoon.
Between the lines: The Gulf States are used to hurricanes, not polar vortexes. The entire state of Texas has been placed under a disaster declaration.
Editor's note: This article has been updated with new details, including the increased death toll.
Go deeper