Former Secretary of State George Shultz dies at 100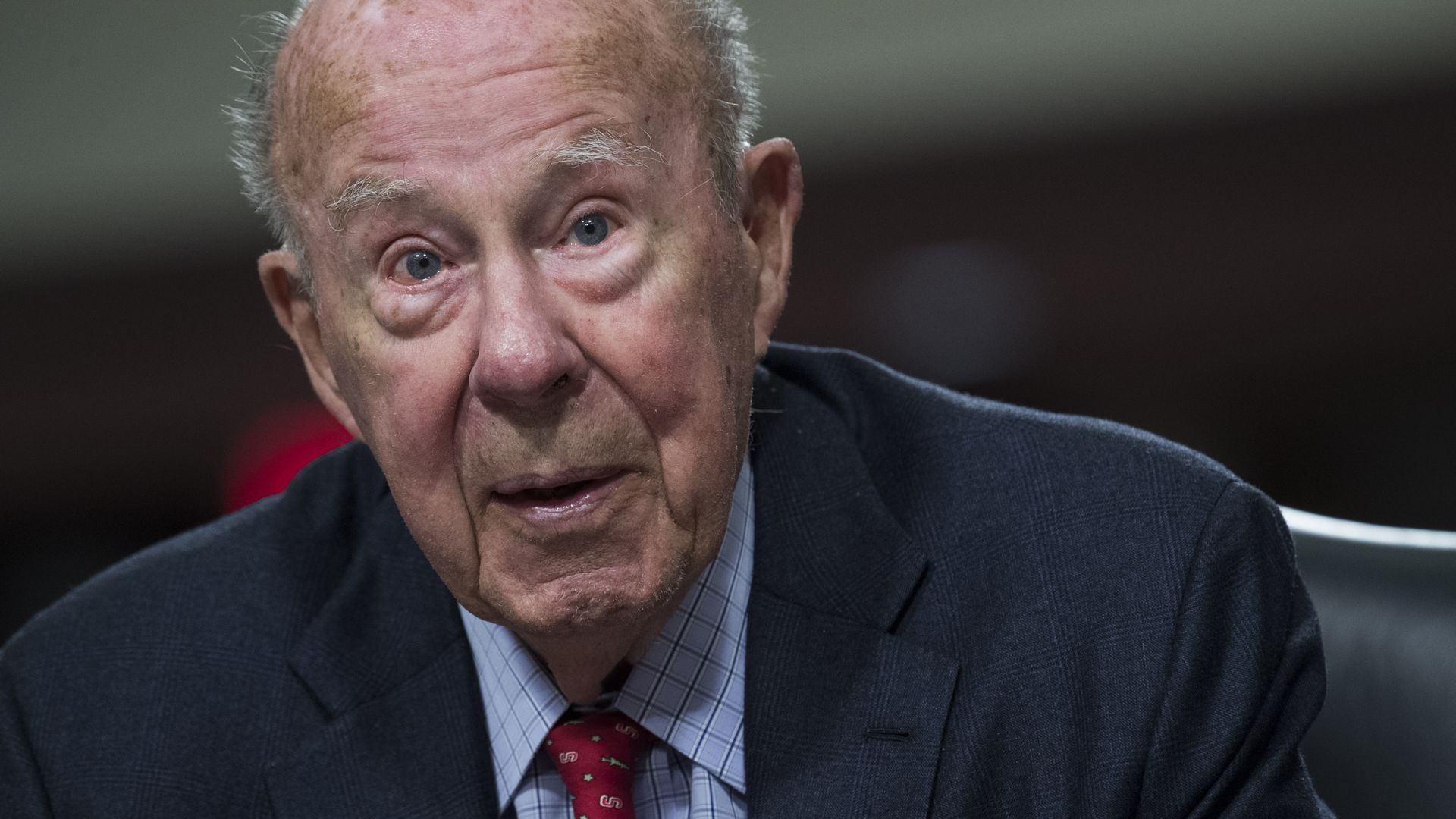 George Shultz, a former Secretary of State in the Reagan administration, died on Sunday at age 100, the Hoover Institute at Stanford announced.
History lesson: Shultz also served as Treasury secretary and Labor secretary under former President Nixon, and "emerged from the wars of Watergate with his reputation unscathed," the New York Times reports.
Schultz held four different Cabinet-level positions, CNN notes.
Go deeper