Vegan food pantries become a new pandemic trend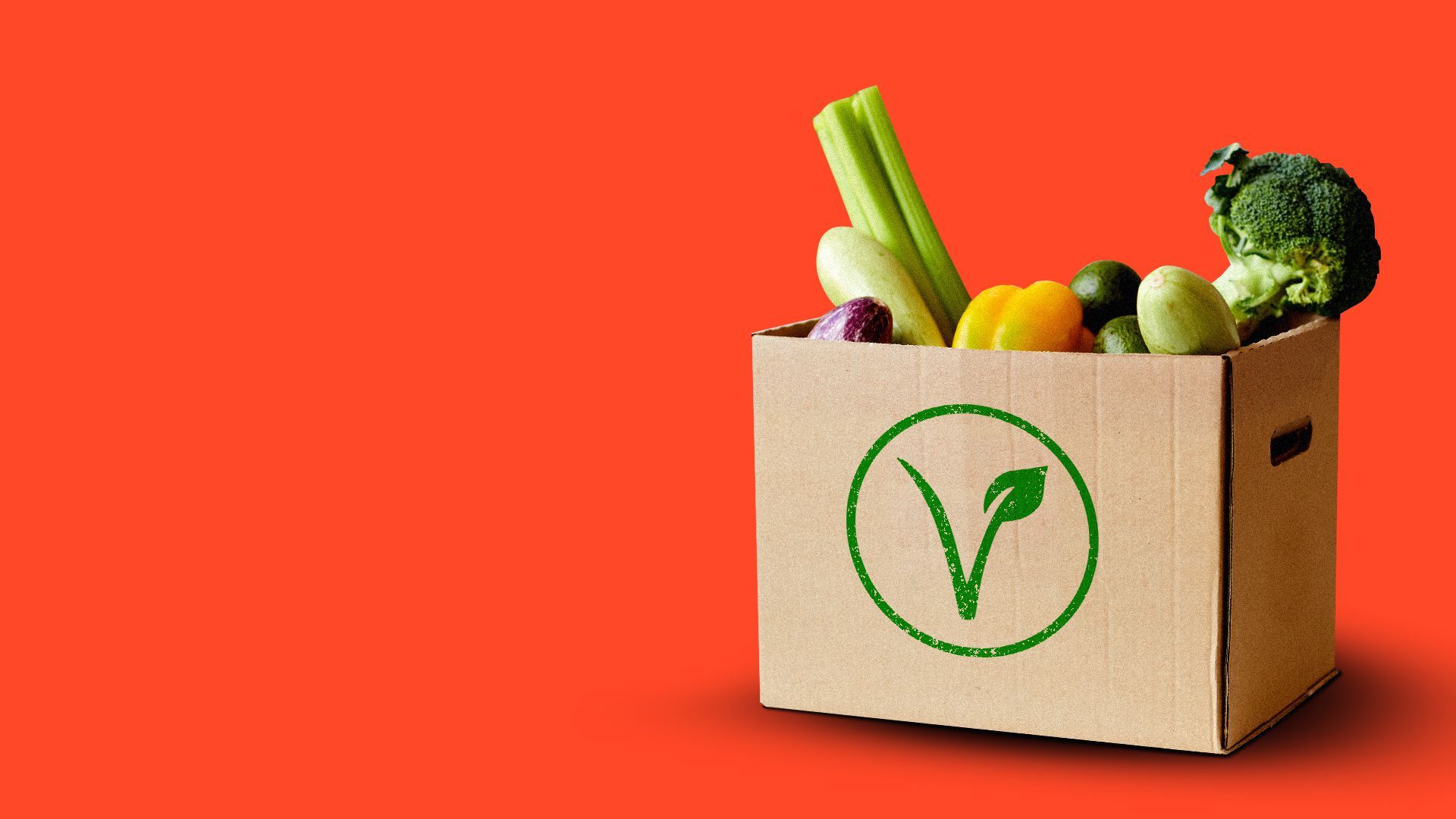 Heightened demand for food banks has prompted vegans to organize, soliciting donations of non-animal products and setting up distribution channels for them.
Why it matters: As the pandemic persists, the number of people who are food-insecure remains alarmingly high — and any number of them may eschew animal products.
Driving the news: The "Las Vegan Food Pantry" — which started distributing boxes of fruits, vegetables, pastas and beans in December from an animal shelter in Las Vegas — has seen such overwhelming response that it's expanding operations and hours.
There are similar initiatives in other cities. In New York City, Chilis on Wheels delivers plant-based food to needy people in Brooklyn and the Bronx. In London, Ontario, the London Vegan Food Bank has been in operation since 2018.
The big picture: Many experts suspect the coronavirus first spread to people through a live animal market, and PETA makes the argument that going vegan "can help cut off the next pandemic at its source."
Of note: A vegan food bank in Bath, England sends the message that you don't have to be vegan to become a client.
Go deeper