Sen. Leahy back home after being hospitalized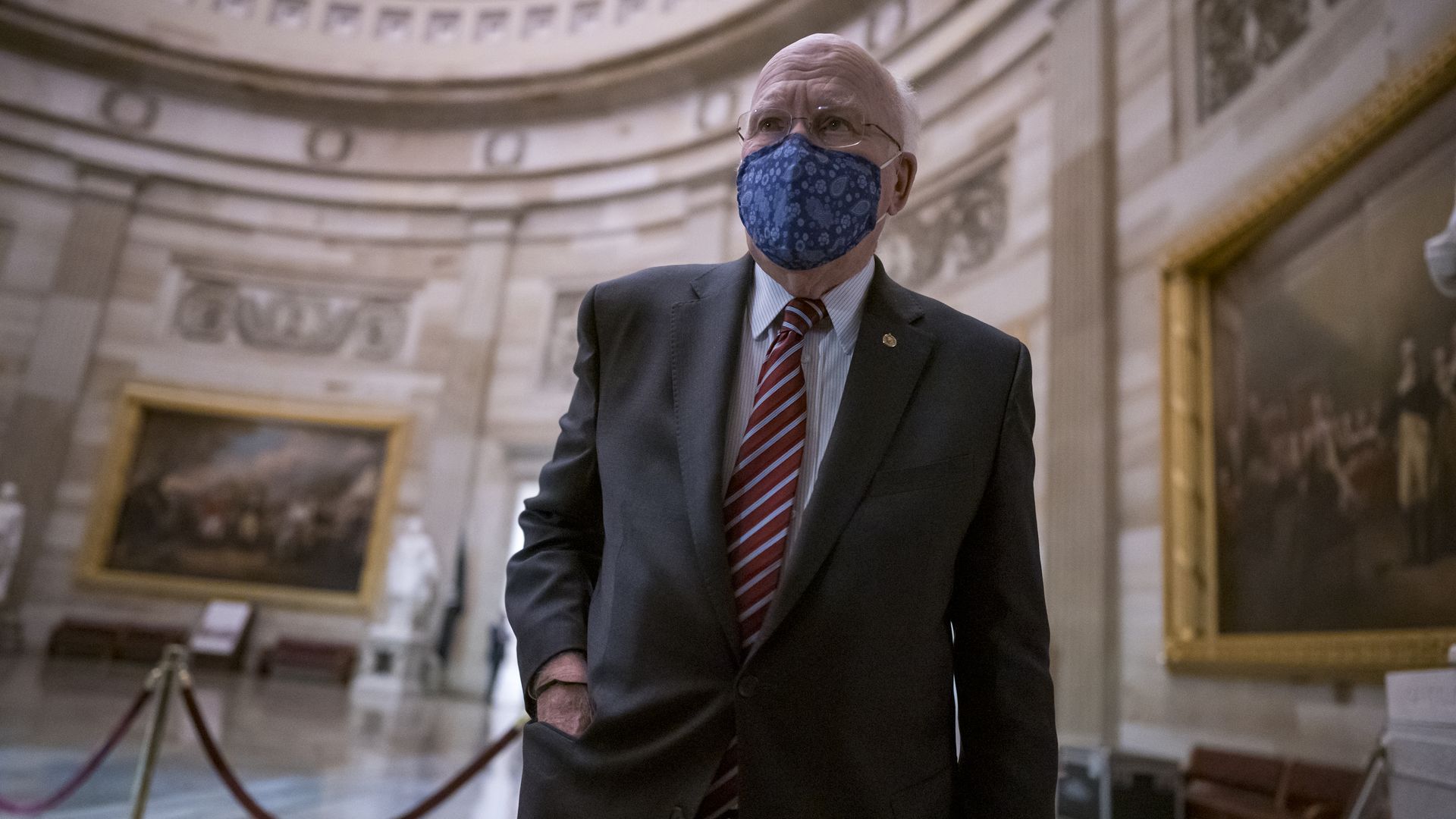 Sen. Patrick Leahy (D-Vt.) left the Washington, D.C., hospital he was taken to for evaluation on Tuesday and has returned home, his spokesperson David Carle confirmed.
Why it matters: The 80-year-old is president pro tempore of the Senate and is expected to preside over former President Trump's second impeachment trial, for which proceedings are set to begin the week of Feb. 8.
What they're saying: "The Capitol Physician suggested that Senator Leahy go to George Washington University Hospital this evening for observation, out of an abundance of caution. After getting test results back, and after a thorough examination, Senator Leahy now is home," Carle said in a written statement.
"He looks forward to getting back to work. Patrick and Marcelle deeply appreciate the well wishes they have received tonight."
Earlier that day, Carle said in a separate statement the senator had been taken to the hospital "out of an abundance of caution" after he said he was not feeling well.
Of note: Leahy's status in the Senate puts him third in line in the order of presidential succession, after Vice President Kamala Harris and House Speaker Nancy Pelosi.
Go deeper