Trump impeachment trial to start week of Feb. 8, Schumer says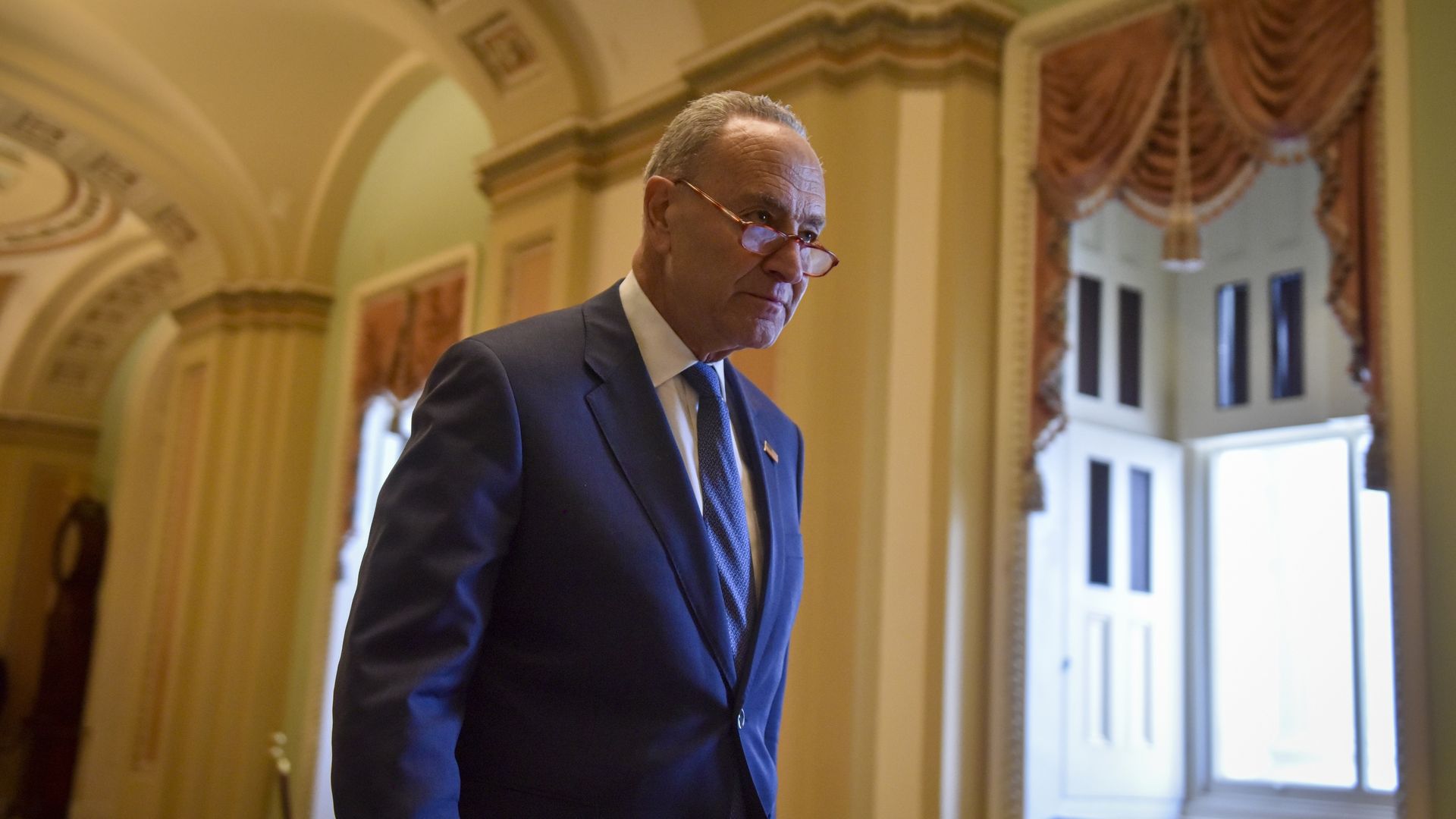 The Senate will begin former President Trump's impeachment trial the week of Feb. 8, Majority Leader Chuck Schumer announced Friday on the Senate floor.
The state of play: Schumer announced the schedule after reaching an agreement with Republicans. The House will transmit the article of impeachment against the former president late Monday.
Why it matters: Trump is the only president in U.S. history to be impeached twice. The House voted to impeach the former president on Jan. 13 on a single charge: incitement of insurrection for the Jan. 6 breach of the U.S. Capitol, which resulted in five deaths.
Details: The House will deliver the article of impeachment to the Senate at 7pm ET on Monday. Senators will be sworn in for the trial Tuesday.
The former president has until Feb. 2 to respond to the article.
What they're saying: The day of the insurrection is a day "we'll never forget," Schumer said. "Healing and unity will only come if there is truth and accountability, and that is what this trial will provide."
"Leader McConnell is glad that Leader Schumer agreed to Republicans' request for additional time during the pre-trial phase," spokesperson Doug Andres said in a statement to Axios.
"Especially given the fast and minimal process in the House, Republicans set out to ensure the Senate's next steps will respect former President Trump's rights and due process, the institution of the Senate, and the office of the presidency."
"That goal has been achieved. This is a win for due process and fairness."
The big picture: Trump lost several allies after the Capitol siege, with some Republican lawmakers joining Democrats' calls for impeachment.
Of note: The later trial date breaks with the last impeachment proceeding, which started one day after House managers walked the articles over from the House.
Go deeper