The online far right braces for life after Trump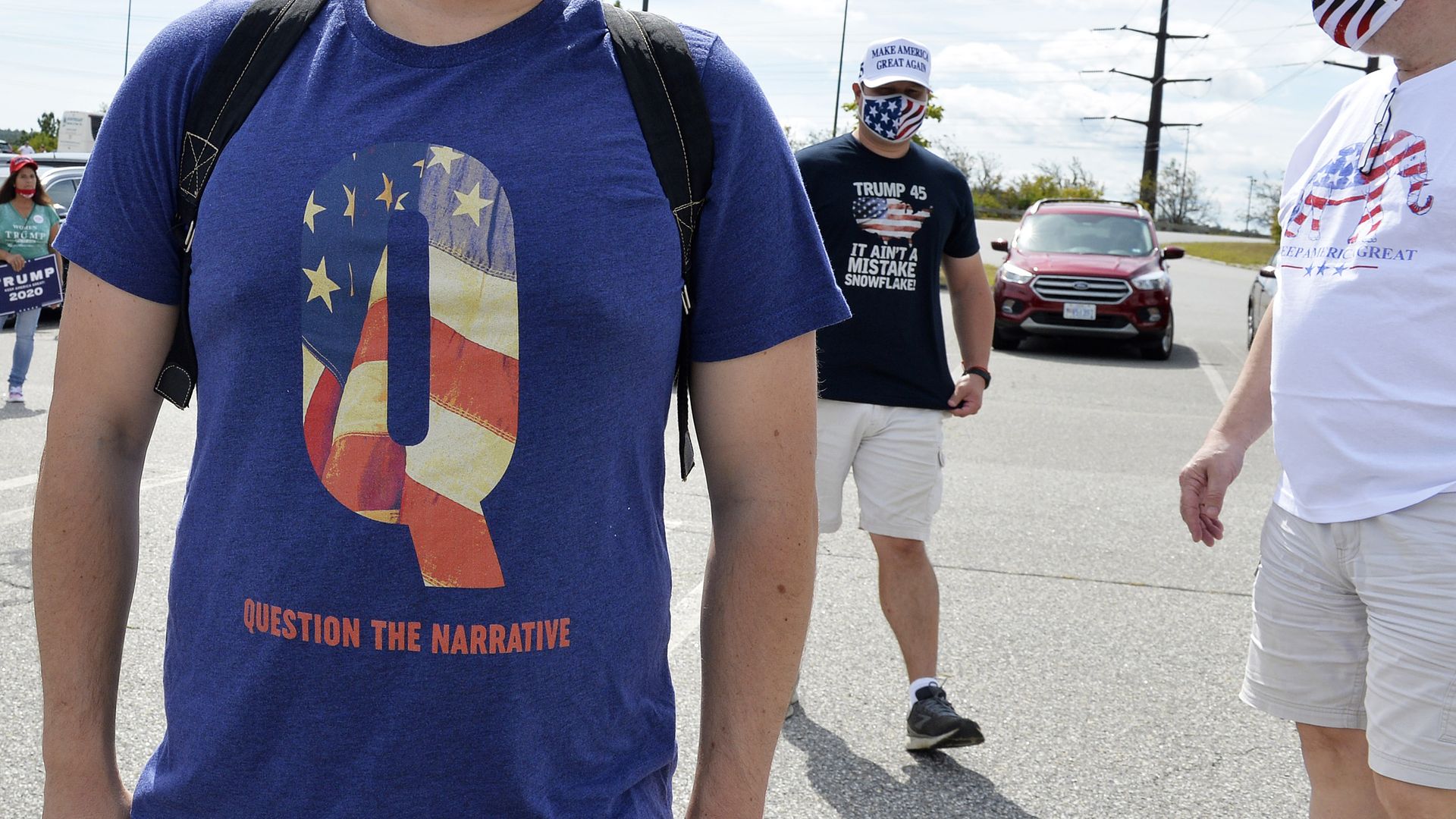 The online far right is about to face a cold reality it long denied was a possibility: the post-Trump era.
What's happening: Fringe-right internet users are broadly poised to enter the Biden era in one of three states: Denial, disenchantment or determination to use the moment to their advantage.
Catch up quick: Since the election, the idea that Trump would, any day now, reveal evidence of a massive voter fraud conspiracy and somehow nullify the election has grown increasingly mainstream on the right — especially among believers in the QAnon conspiracy theory.
Here's where the different groups stand:
The true believers: Many people still believe Trump is about to impose martial law, blacking out communications and media networks and seizing control of the airwaves via the emergency broadcast system.
The disillusioned: Some have turned on Trump, angry that the president has attempted to distance himself from the Capitol riot.
The opportunists: The most radical of the far-right fringe see a recruitment bonanza in the large body of people who will be left angry and aimless as Biden takes office.
The bottom line: A spell will not be broken at noon. It's unclear what will happen to the many people who have found their places in pro-Trump internet communities that are still all-in on nullifying the election — and whether the transfer of power will tamp down on online extremism or drive people further into far-right online enclaves.
Go deeper