Scientists discover 10 billion-year-old "super-Earth" planet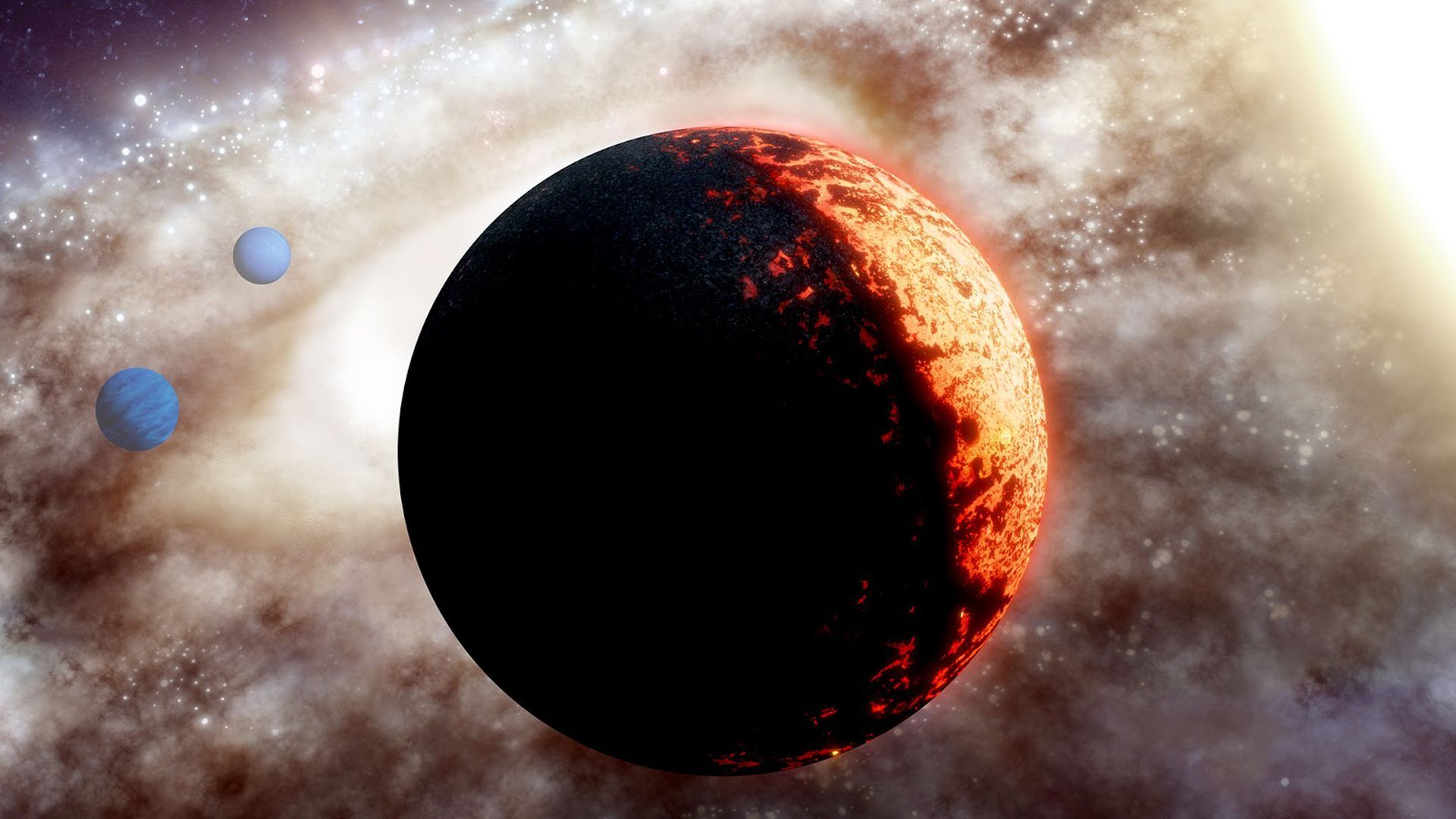 Scientists have discovered a rocky "super-Earth" planet in an ancient star system that likely formed 10 billion years ago, only a few billion years after our Milky Way galaxy came to be.
Why it matters: The newfound planet likely can't support life, but in general, researchers think older planetary systems have better odds of possibly harboring life because they're long-lived.
"Gosh, if we've only been around for 5 billion years, imagine what could have happened on a rocky world that's been around for 10 billion years. I'd sure like to find out," the University of Hawaii's Lauren Weiss said in a press conference on Monday at the American Astronomical Society annual meeting.
What they found: The planet — called TOI-561b — orbits its star in less than half an Earth day and is about 50% larger than our planet.
The world likely plays host to an ocean of magma on the side of the planet that faces its star, Weiss said.
Weiss also said that there are two other planets orbiting the star, which are thought to be gaseous and more distant than the rocky world.
Researchers used NASA's TESS mission and the Keck Observatory to find and confirm the super-Earth, and a study detailing the find has been accepted to the Astronomical Journal.
Go deeper