Joint Chiefs call Capitol violence an assault on "Constitutional process"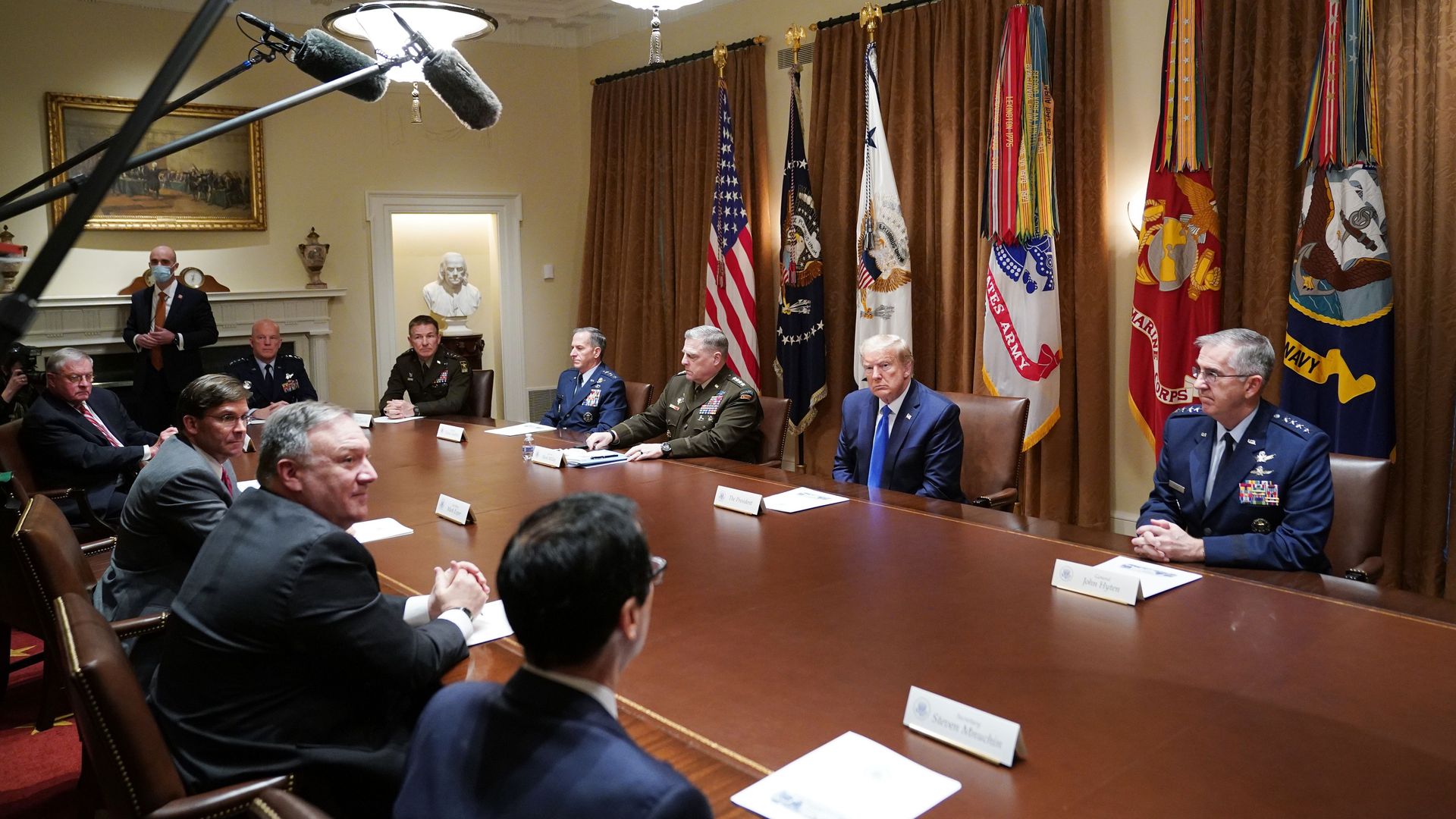 The Joint Chiefs of Staff condemned last week's deadly siege on the U.S. Capitol in a letter on Tuesday, calling the invasion "a direct assault on the U.S. Congress, the Capitol building, and our Constitutional process."
Why it matters: The JCS, chaired by Gen. Mark Milley, is comprised of the Defense Department's most senior military officers. The condemnation is seen as a meaningful shift, given they typically avoid taking political positions. President Trump has lost a number of allies since the Jan. 6 riot.
What they're saying: "The rights of freedom of speech and assembly do not give anyone the right to resort to violence, sedition and insurrection," the letter states.
"As Service Members, we must embody the values and ideals of the Nation. We support and defend the Constitution. Any act to disrupt the Constitutional process is not only against our traditions, values, and oath; it is against the law."
The letter also makes clear that President-elect Joe Biden will be inaugurated and "become our 46th Commander in Chief" on Jan. 20.
"To our men and women deployed and at home, safeguarding our country—stay ready, keep your eyes on the horizon, and remain focused on the mission."
Read the letter:
What to watch: The FBI has opened files into more than 170 people and made charges in over 70 cases as it investigates the siege on the Capitol.
Go deeper