Biden: Transition team has "encountered obstruction" from Pentagon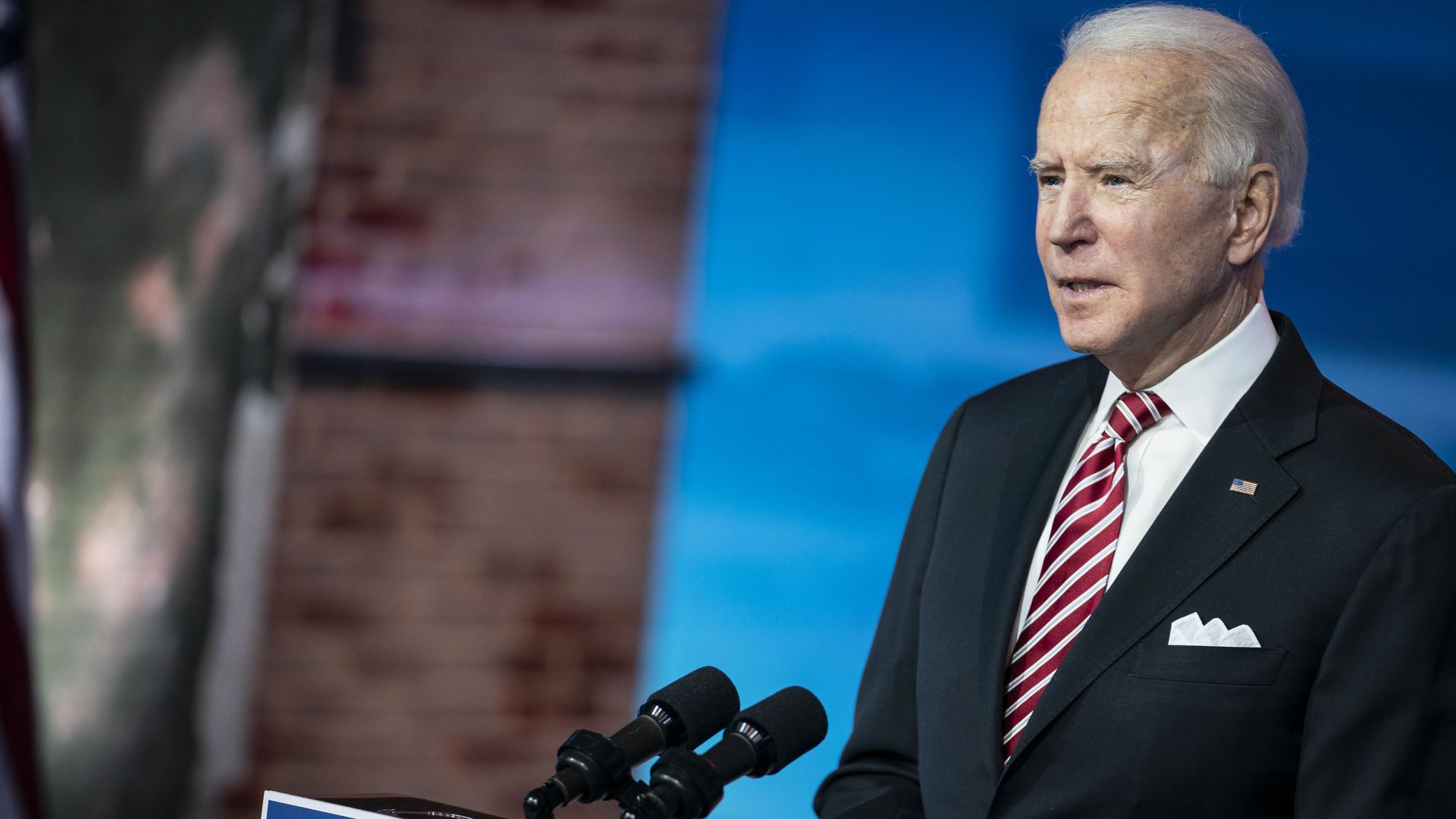 President-elect Joe Biden said Monday that his team has "encountered obstruction" and "roadblocks" from political leadership at the Defense Department and Office of Management and Budget that could undermine national security during the transition.
Why it matters: Biden warned that foreign adversaries could gain advantage if his team is cut out of vital information sharing with the outgoing Trump administration. Before Christmas, the Pentagon abruptly halted meetings with transition officials.
Acting Defense Secretary Christopher Miller said in response: "Our DoD political and career officials have been working with the utmost professionalism to support transition activities in a compressed time schedule and they will continue to do so."
Biden said in remarks delivered after a briefing with his national security and foreign policy advisers: "From some agencies, our team received exemplary cooperation ... from others, most notable, the Department of Defense, we encountered obstruction from the political leadership of that department."
"Right now, as our nation is in a period of transition, we need to make sure that nothing is lost in the handoff between administrations. My team needs a clear picture of our force posture around the world and our operations to deter our enemies."
"We need full visibility into the budget planning underway at the Defense Department and other agencies in order to avoid any window of confusion or catch up that our adversaries may try to exploit."
"Right now, we just aren't getting all the information that we need from the outgoing administration in key national security areas. It's nothing short, in my view, of irresponsibility."
Miller's statement began: "The Department of Defense has conducted 164 interviews with over 400 officials, and provided over 5,000 pages of documents — far more than initially requested by Biden's transition team."
"DoD's efforts already surpass those of recent administrations with over three weeks to go, and we continue to schedule additional meetings for the remainder of the transition and answer any and all requests for information in our purview."
Go deeper: Pentagon halts Biden transition briefings
Editor's note: This story was updated with the Defense Department statement.
Go deeper