House Republicans reject Trump-backed $2,000 COVID relief proposal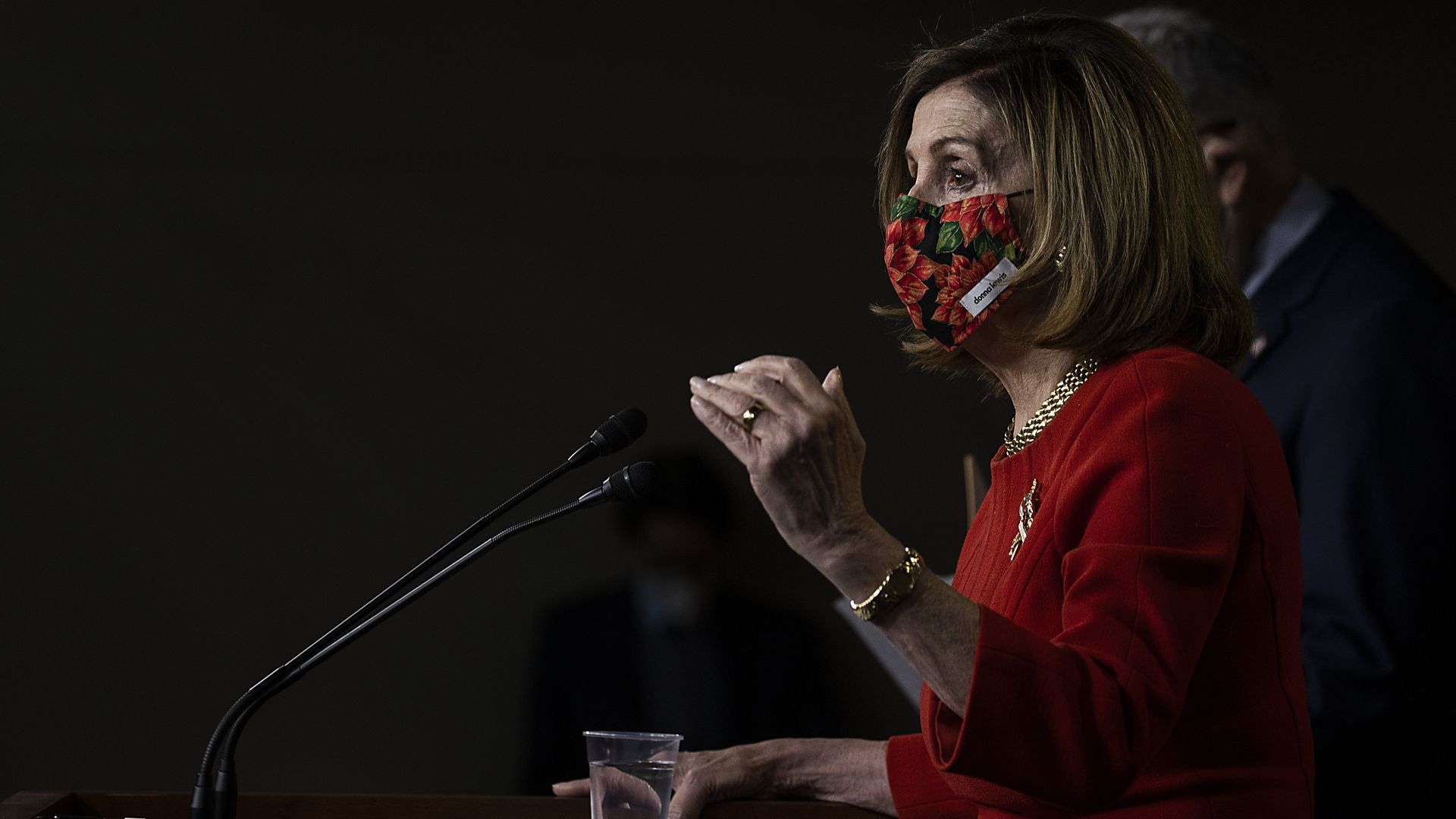 House Speaker Nancy Pelosi (D-Calif.) is bringing Congress back to the Capitol on Monday to vote on a proposal to hike coronavirus relief payments to $2,000, after Republicans rejected a move to approve the measure by unanimous consent.
Why it matters: The long-shot attempt came after President Trump suggested he wouldn't sign the coronavirus relief bill — which includes a trillion-dollar government funding measure to avoid a government shutdown on Monday — unless Congress increased the direct payments from $600 to $2,000.
What they're saying: "Today, on Christmas Eve morning, House Republicans cruelly deprived the American people of the $2,000 that the President agreed to support," Pelosi said in a release. "If the President is serious about the $2,000 direct payments, he must call on House Republicans to end their obstruction."
Be smart: The president also rattled off a number of other gripes he had about the measure, so even if Congress passes the $2,000 direct payment measure there's still no guarantee Trump signs the mega bill.
Go deeper