Countries restrict travel from U.K. to curb spread of COVID-19 variant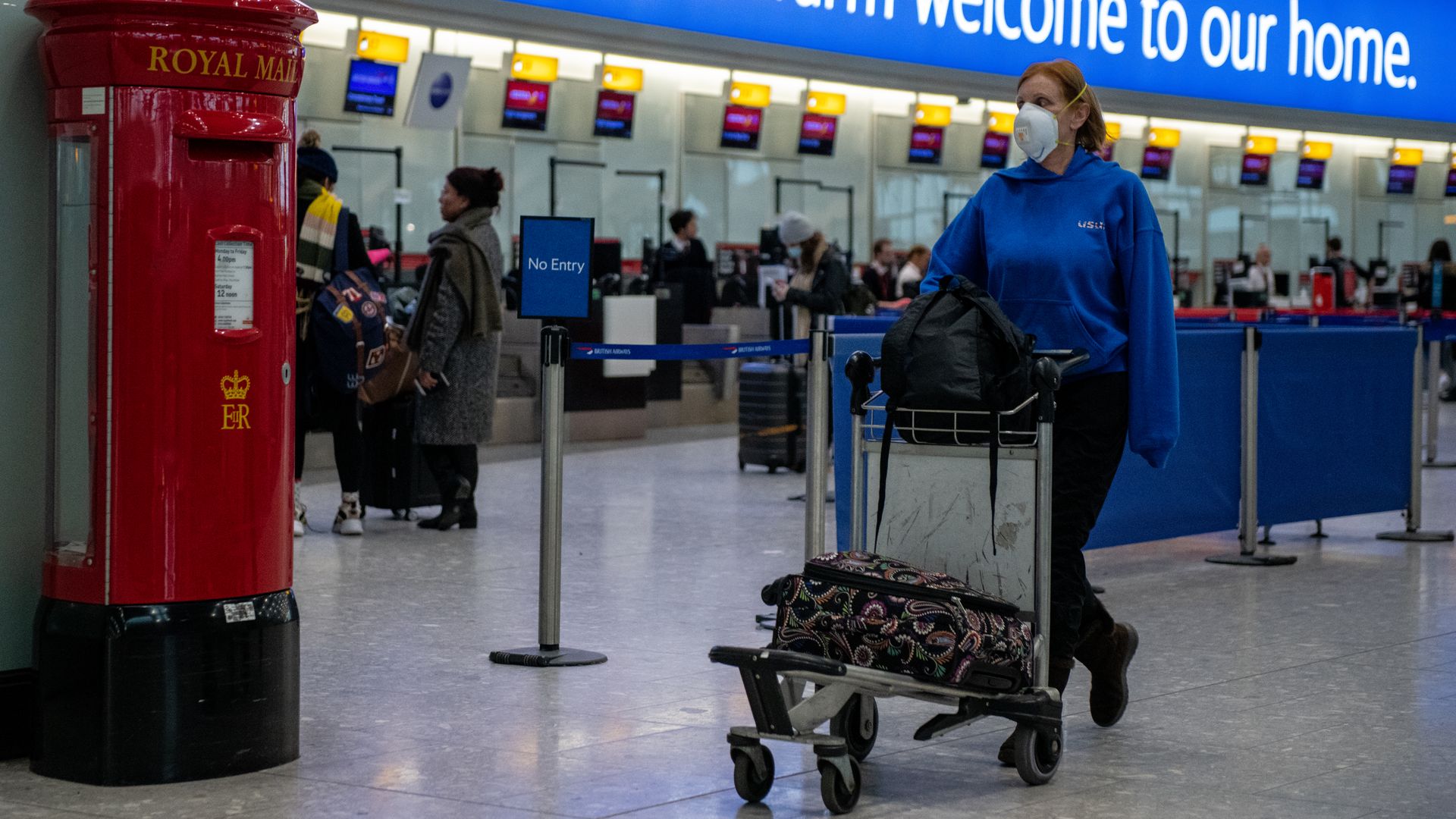 Canada on Sunday evening became the latest country to suspend travel from the United Kingdoms after the U.K. and World Health Organization said they'd identified a new variant of COVID-19 in England.
Driving the news: Dutch officials were first to impose the restrictions after they identified at least one case of the same variant in the Netherlands. France, Germany, Italy, the Belgium, Austria, Ireland and Bulgaria have announced similar U.K. travel bans.
A Canadian air notice issued by Transport Minister Marc Garneau and obtained by local news outlets shows the country's U.K. travel restriction does not apply to "cargo flights, aircraft landing for safety reasons or flights that land for technical stops where no passengers disembark," per CBC.
It comes into effect at 12:01 a.m. Monday, CTV News notes.
For the record: About 21 million people entered full lockdown restrictions in London, southeast and eastern England, and Wales on Sunday to curb the spread of the new coronavirus strain.
What they're saying: The WHO tweeted that it's in "close contact" with British officials regarding the new variant.
"They'll continue to share info & results of their analysis & ongoing studies. We'll update Member States & public as we learn more about the characteristics of this virus variant & any implications," the tweet stated.
Editor's note: This article has been updated with details of Canada's announcement.
Go deeper