Fed pledges to continue buying bonds until economy makes "substantial" progress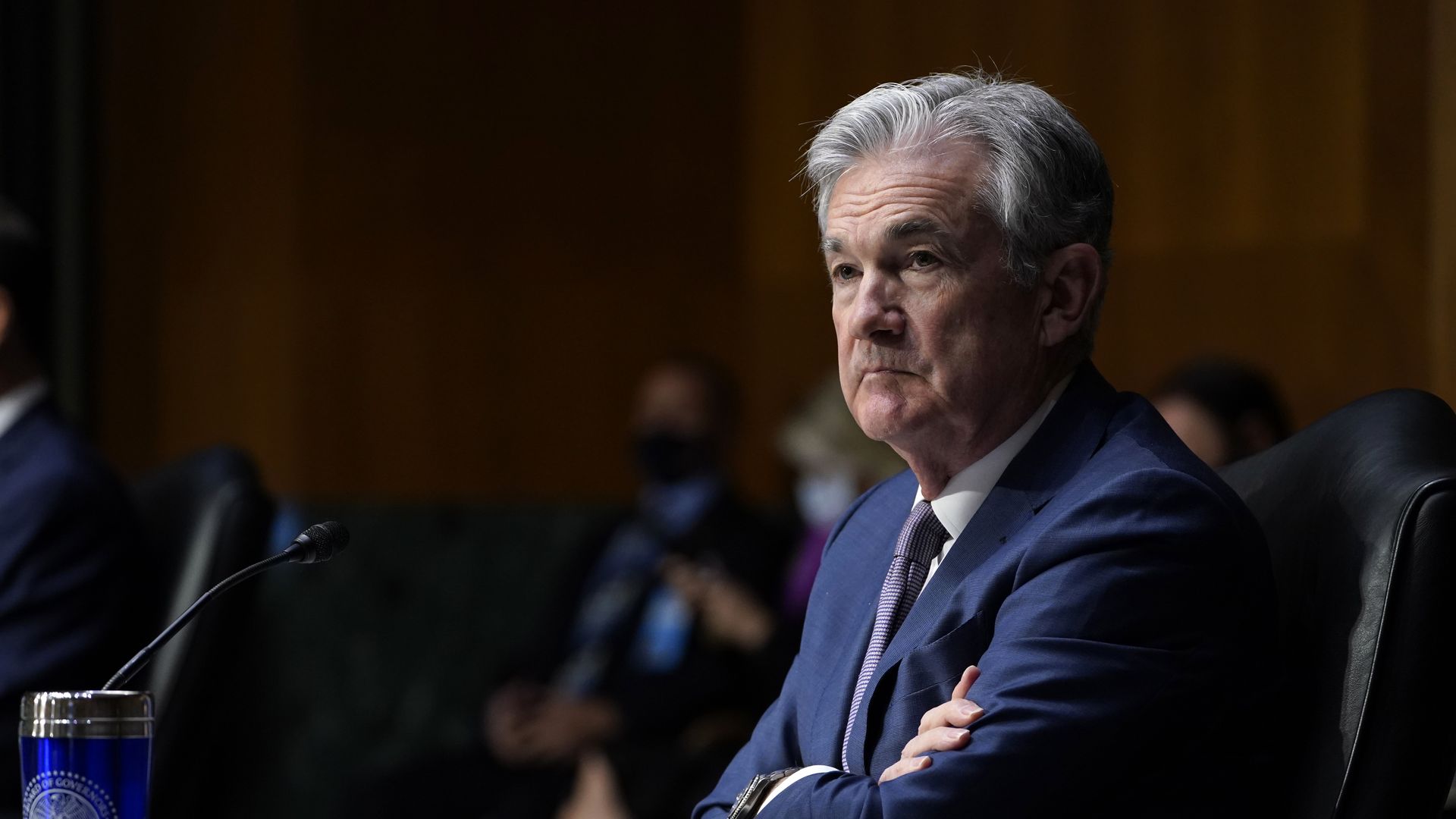 The Federal Reserve kept rates unchanged at 0%–0.25% at its latest policy meeting, but changed its statement to include a promise to continue to buy at least $120 billion of bonds each month "until substantial further progress has been made toward the Committee's maximum employment and price stability goals."
Why it matters: Fed chair Jerome Powell consistently stressed during his press conference that the Fed was nowhere close to reducing its massive bond-buying program, even though its evaluation of the economy had improved and would continue to provide monetary policy support.
That's great news for stock traders because it means the central bank will continue to push investors out of less risky assets like government bonds and money will keep flowing into riskier investments like equities.
Driving the news: Stock prices initially edged lower after the release of the statement, but turned higher during Powell's press conference as he doubled and tripled down on the Fed's commitment to keep monetary policy "highly accommodative" for "quite some time."
He also argued that there was more the Fed could do to support the economy (and financial markets).
What they're saying: "These asset purchases help foster smooth market functioning and accommodative financial conditions, thereby supporting the flow of credit to households and businesses," the Federal Open Market Committee said in a statement that gained unanimous approval.
Watch this space: Powell even weighed in on the debate over whether stock prices had reached unreasonable levels as many on Wall Street have warned in recent weeks, noting that while historic market metrics like companies' price-to-earnings ratios were high, "that's maybe not as relevant in a world where we think the 10-year Treasury is going to be lower than it's been historically from a return perspective."
The Fed is "not too concerned" about stock valuations, Powell added.
"We're thinking this could be another long expansion and what we're saying is we're going to keep policy highly accommodative until inflation is well down the tracks."
The big picture: "The key to Fed policy is not what they do from meeting to meeting, but how the public and markets perceive they will act over time," Lou Brien, rates strategist at DRW Trading, said in a note to clients.
This post has been updated throughout.
Go deeper