Renewed Paycheck Protection Program again set to cover VC-backed companies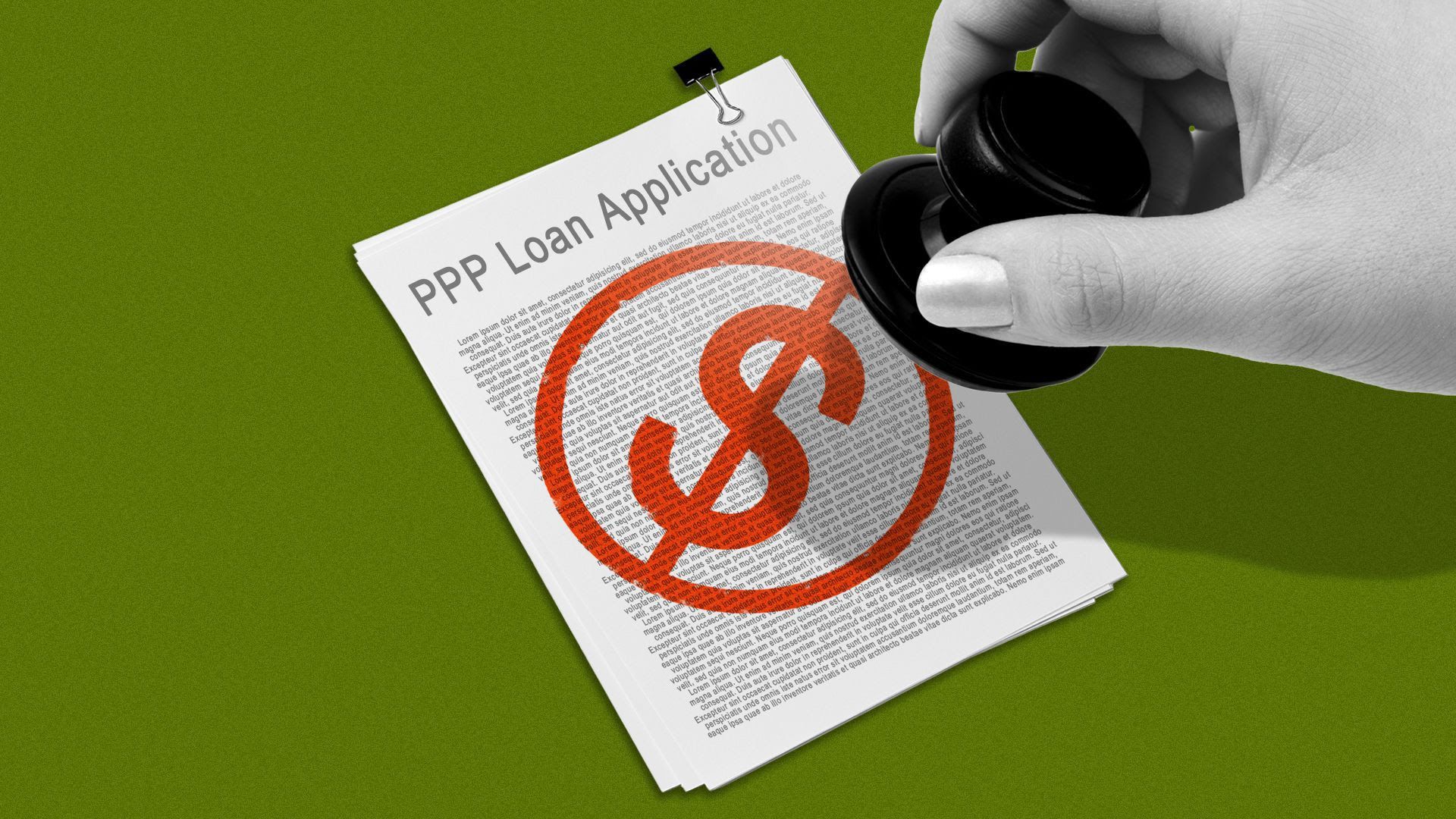 Congress and the White House are continuing their tortoise act on economic stimulus, all while telling us that help is almost certainly, maybe, on its way.
The state of play: One thing most elected officials agree on is the need for a reauthorized Paycheck Protection Program, which would provide forgivable loans to struggling small businesses.
The latest bipartisan proposal includes $300 billion for PPP, with the eligibility requirements lowered from 500 employees to 300 employees.
It also would require applicants to demonstrate a 30% revenue loss in at least one quarter of 2020, expands some forgivable expenses (e.g., personal protective equipment) and has a carveout for small borrowers and underserved communities.
The big picture: Beyond those changes, this version of PPP looks very similar to what was rolled out in April. That means venture capital and private equity-backed companies would again be eligible, per prior Treasury guidance.
In the spring, including these companies made sense.
We were collectively staring into the abyss, and it was reasonable for private market investors to be fearful of throwing bad money after good.
Protecting payrolls was of paramount importance, no matter their employer's equity structure.
Today, it makes much less sense, outside of select industries like restaurants and live entertainment.
Private market investors have been richly rewarded in 2020, as the capital markets unexpectedly divorced from the real economy.
We know that the top industries for venture capital — tech and life sciences — have not only survived but thrived. Many likely could qualify under the "30% revenue decline" metric, but that's not a true reflection of their business in December 2020. Just ask Airbnb.
With vaccines distribution beginning, these "long term investors" can now see clearly to the other side of the pandemic. If they don't want to support existing portfolio companies, it's a tell that should scare off taxpayers.
The bottom line: If America's political lethargy has produced any positives, it's the benefit of hindsight and the space to understand evolved circumstances. It would be prudent to apply those learnings to the next iteration of PPP.
Bonus: Axios Re:Cap today will discuss the state of the stimulus with Sen. Joe Manchin (D-W.Va.). Subscribe.
Go deeper