Uber and Lyft start rolling out new benefits to California drivers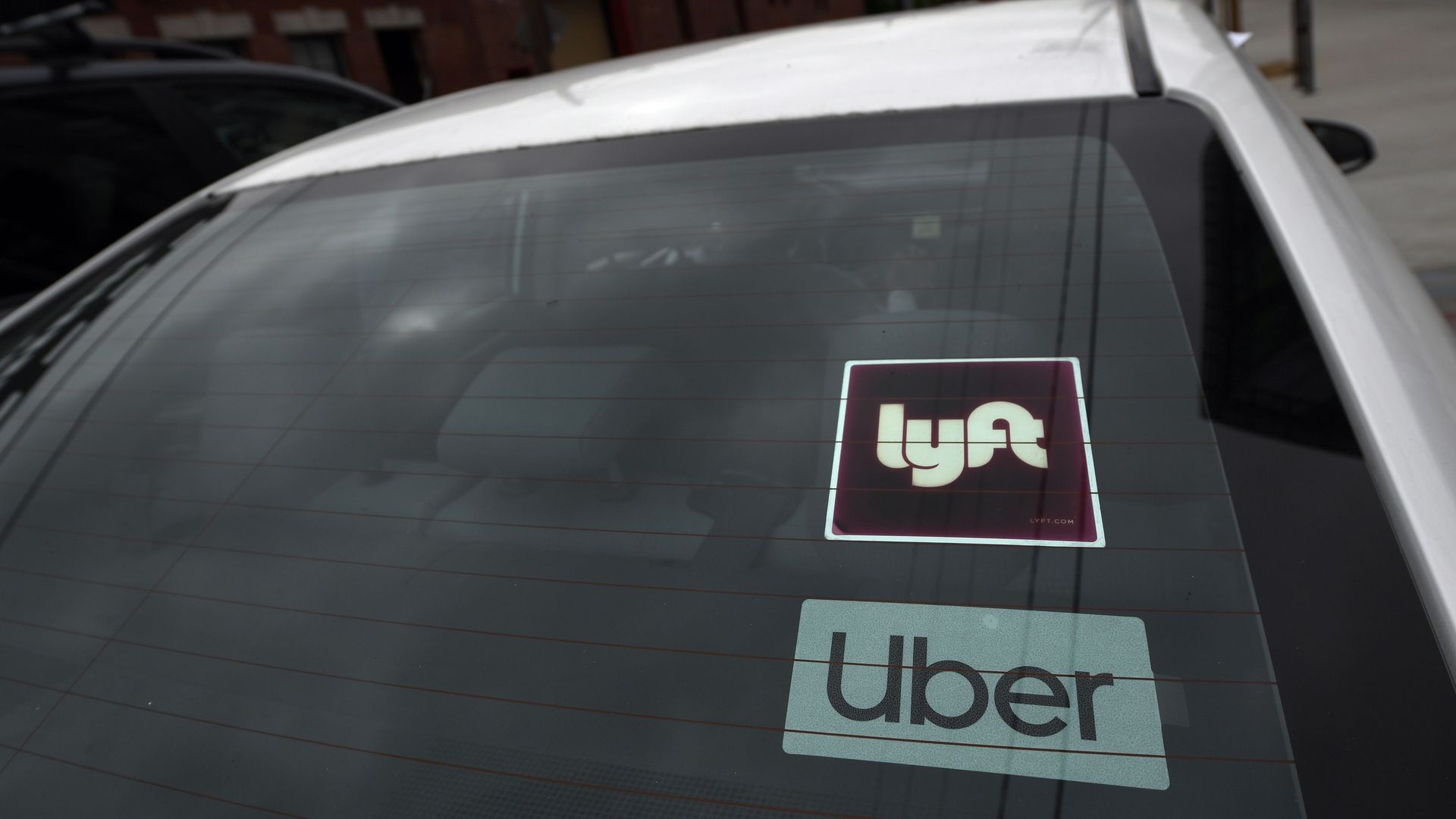 Uber, Lyft and other gig companies are rolling out guaranteed minimum earnings and injury protection, the first of the new worker benefits that they promised in connection with a ballot measure that ensures they don't have to make their drivers employees.
Why it matters: The companies presented these provisions of the ballot proposition — Prop 22, which California voters passed last month — as a compromise between treating drivers as independent contractors and treating them like employees.
Details:
Minimum earnings: Drivers will now earn at least 20% above the minimum wage in the city where they're driving, plus $0.30 per mile for expense.
Health insurance stipend: Starting Jan. 1, drivers who work at least 15 hours per week will be eligible for a stipend to help cover the premium on their individually purchased insurance plans.
Injury protection: Drivers will now be covered under company-provided injury protection for certain accidents that happen while they're on the job.
Customer fees: Uber is adding a fee (ranging from $0.99 to $2.00 on delivery, and $0.30 to $1.50 on rides) and DoorDash is considering increasing its service fees, while Lyft says it's not making changes at this time. Postmates and Instacart did not provide Axios with a response.
Be smart: While this is more than the drivers have gotten before, they're not what employees are entitled to by law, including a range of employment rights beyond financial benefits.
Go deeper: Deep Dive — The gig economy in 2020
Editor's note: The story has been updated with information about the impact on customer fees.
Go deeper