Members make bipartisan push for cash stimulus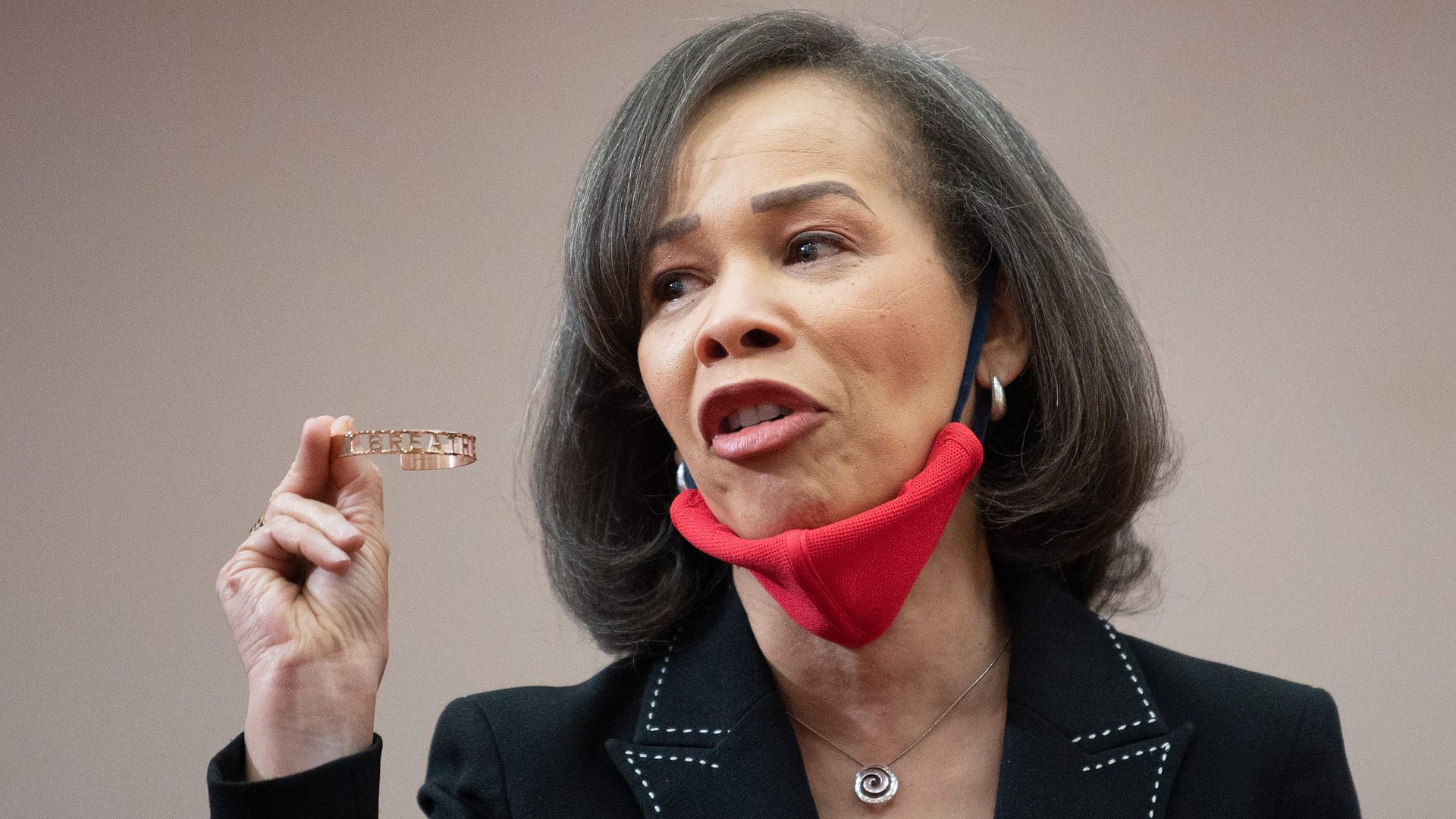 House lawmakers are calling for $1,000 checks to all Americans so they can cope with the economic fallout of the coronavirus, as Democratic progressives use a rare moment of unity to expand their support from moderates.
Driving the news: Amid signs Senate Majority Leader Mitch McConnell and Republicans could agree to an end-of-year COVID-19 aid bill with some level of cash stimulus, Reps. Lisa Blunt Rochester (D-Del.) and David McKinley (R-W.Va.) have filed bipartisan legislation that additional members from both parties would join.
Rep. Ilhan Omar is behind a letter to House and Senate leadership signed so far by nearly 60 Democrats — including moderates such as Reps. Jim Cooper and Tim Ryan — that presses for cash payments to provide some immediate relief.
Her letter comes the same day Sen. Bernie Sanders circulated his own letter, asking colleagues to join him in demanding $1,200 relief checks.
Omar complained during an interview with Axios about children going hungry and families being thrown out on the street as an eviction moratorium is set to expire.
"I represent the third poorest congressional district in the country," Rep. Rashida Tlaib told Axios last week. "Direct cash payments stimulus checks is something that our residents know will make the biggest impact."
Go deeper