Fauci: 10 people may be too many for holiday gatherings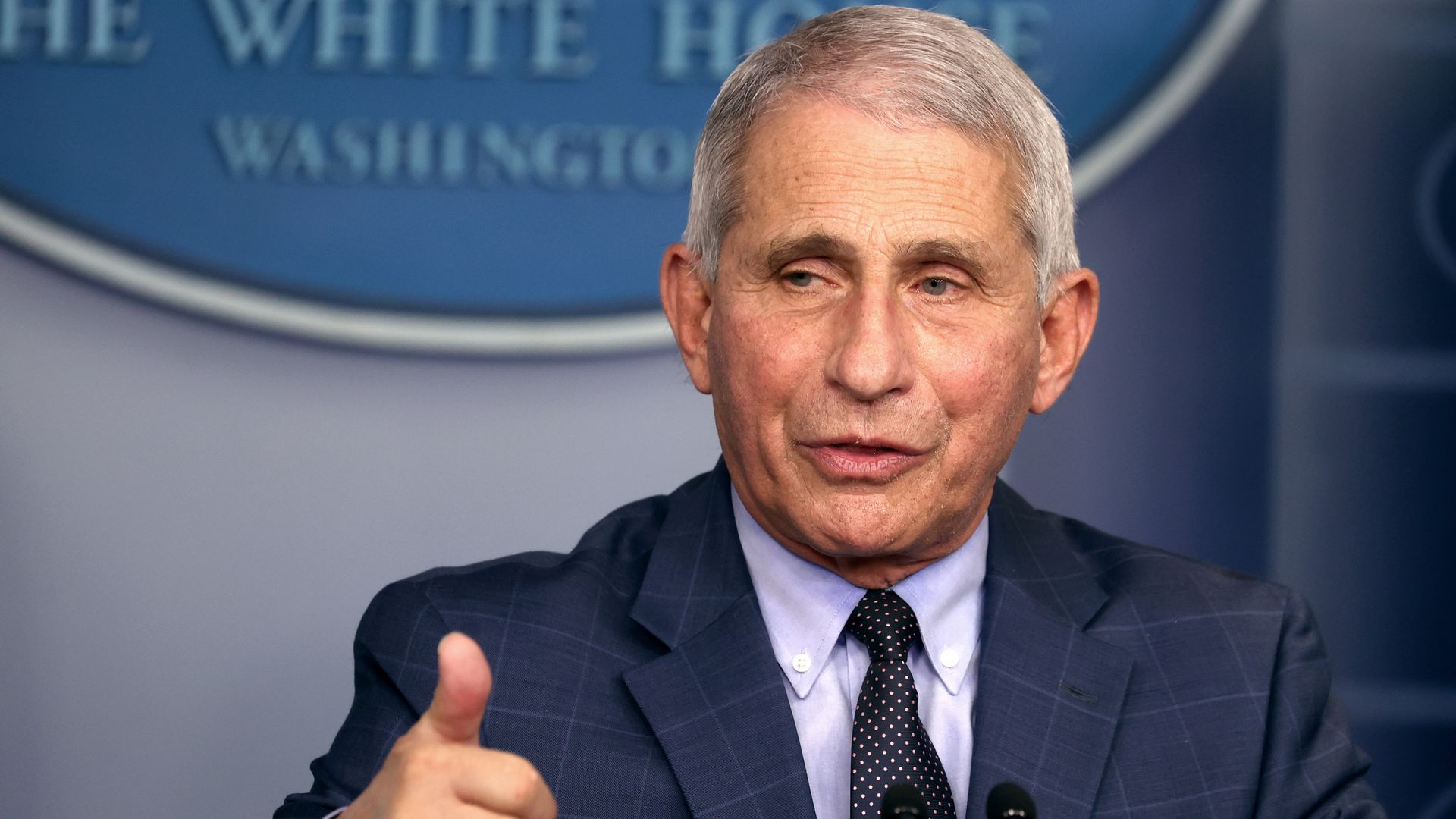 NIAID director Anthony Fauci cautioned on Monday that 10 people gathering indoors over the holidays may be too many.
Why it matters: The infectious disease expert, speaking at New York Gov. Andrew Cuomo's coronavirus press briefing, emphasized that "the middle of January could be a really dark time for us" if the U.S. sees another coronavirus surge caused by travel to family gatherings over Christmas and Hanukkah — since the effects from the Thanksgiving COVID surge are still playing out.
What he's saying: "Ten may even be a bit too much," Fauci said, after Cuomo asked for his opinion on states issuing guidance for no more than 10 people to gather at private gatherings.
"It's not only the number, it's the people who might be coming in from out of town. ... You want to make sure you don't have people who just got off a plane or a train. That's even more risky than the absolute number."
"With regard to the issue of the holiday spread and the peaks, they're gonna be superimposed upon each other," Fauci said, adding that the effect of the Thanksgiving surge is expected "to come right up to the beginning of the Christmas-Hanukkah potential surge."
Go deeper