Giuliani says he's "doing fine" after coronavirus hospitalization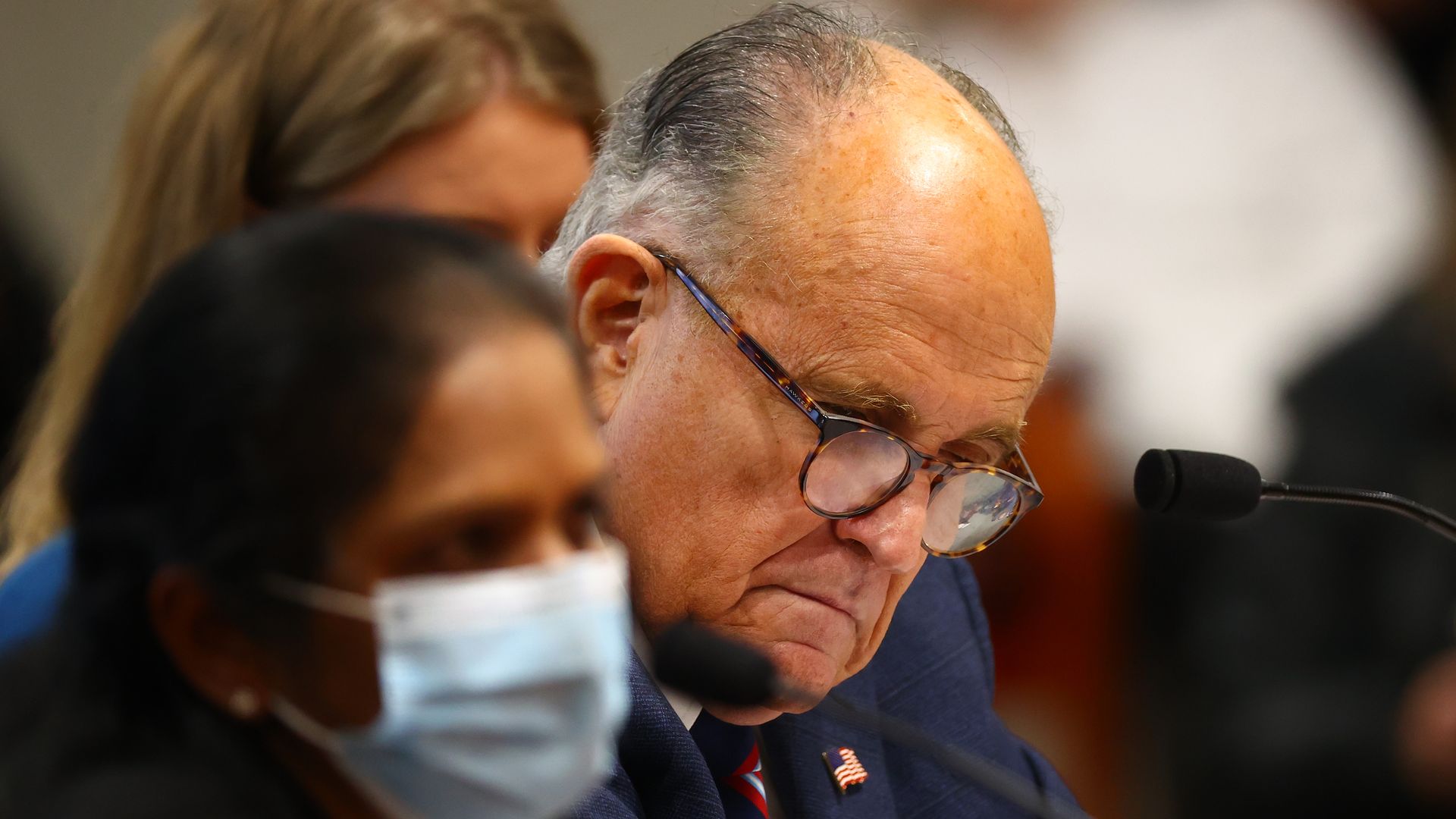 President Trump's personal attorney Rudy Giuliani said on the WABC radio show Tuesday that he is "doing fine" after being admitted to the hospital following a positive COVID-19 diagnosis on Sunday, noting he has a small cough but no fever.
Why it matters: Giuliani had been traveling the country and meeting with lawmakers, as part of the Trump legal team's push to overturn the results of the election. He has often been seen not wearing a mask at these events.
Giuliani most recently spoke — without a mask — before Michigan lawmakers last Wednesday.
The Arizona state legislature said it would close on Monday after Republican lawmakers spent more than 10 hours with Giuliani — again maskless and not socially distancing — during another election hearing last week.
What they're saying: Giuliani tweeted Sunday night that he's "getting great care and feeling good," hours after Trump announced the 76-year-old former mayor of New York City had tested positive for COVID-19.
Giuliani thanked his friends and followers "for all the prayers and kind wishes," adding: "Recovering quickly and keeping up with everything."
He said Tuesday that he had taken remdesivir and dexamethasone, a synthetic steroid, during his coronavirus treatment. Both drugs have been found to be helpful for people who are hospitalized with advanced disease.
Flashback: His son, Andrew Giuliani, a White House staffer, tweeted Nov. 20 that he had tested positive for the coronavirus.
Giuliani is one of dozens of members of Trump's orbit, including the president himself, who have tested positive for the coronavirus.
Editor's note: This article has been updated with Giuliani's comments.
Go deeper