Using apps to prevent deadly police encounters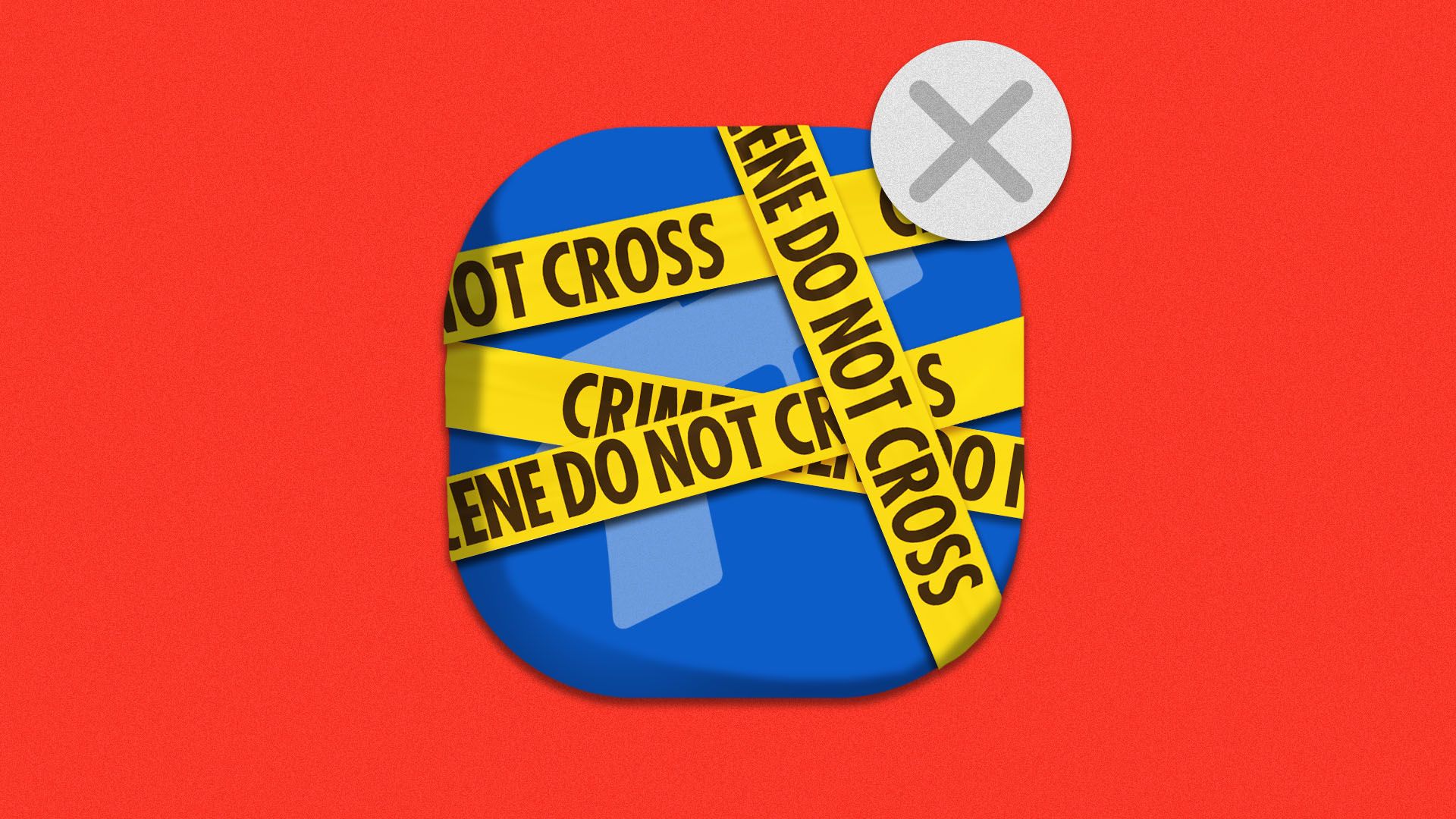 Mobile phone apps are evolving in ways that can stop rather than simply document deadly police encounters with people of color — including notifying family and lawyers about potential violations in real time.
Why it matters: As states and cities face pressure to reform excessive force policies, apps that monitor police are becoming more interactive, gathering evidence against rogue officers as well as posting social media videos to shame the agencies.
Civil rights advocates praise these tech advances, but some law enforcement advocates fear the videos could be manipulated, or that streaming could turn police into targets.
How it works: Updated apps allow users to monitor police encounters and send information to a variety of different sources, even if an officer tries to damage a phone.
A revamped Legal Equalizer app captures police encounters after the user is pulled over, automatically notifying loved ones and providing basic legal information on the spot.
Eventually, the app will allow users to receive on-the-scene legal advice for a fee by calling local attorneys who are part of the app's network. A lawyer near the encounter could monitor the situation via Zoom and advise users on their rights.
The new version of the Mobile Justice app available in all 50 states records and submits police incidents directly to local chapters of the American Civil Liberties Union (ACLU). The app also lets users send videos via text messaging to family and private attorneys.
The Cop Watch Video Recorder app opens with Siri on iPhones, automatically beginning filming and sending footage to the cloud. The apps film in real time in case the cop seizes or breaks the phone.
Mobile Justice was created by the ACLU. Activists and developers have created other apps.
The big picture: These apps seek to give victims of police violence new tools with which to be more proactive rather than having to rely on videos to go viral after incidents have occurred.
Legal Equalizer founder Mbye Njie said he recently added a Zoom feature on the app so that family members can watch police interactions live while they're being recorded. "A family member may calm down the situation or tell the officer the person you stopped needs meds."
Legal Equalizer has seen 104,000 downloads in six years before its recent upgrade.
The Mobile Justice app has had 650,000 downloads and now combines previous ACLU state apps. It has also been used to monitor alleged abuse by U.S. Immigration and Customs Enforcement agents.
The other side: "My concern is that someone turns on an app during a routine traffic stop, and, all of a sudden, a mob shows up and confronts an officer just doing his job," said Tony Mace, chair of the New Mexico Sheriffs' Association. "It could make situations worse."
Mace said many law enforcement officers welcome more video evidence and see the benefits of engaging family members to manage a mental health crisis. But "I also fear that videos could be edited and shared out of context."
Yes, but: Marcus Benigno of the ACLU of Southern California said if all officers were doing their job, there wouldn't be a need to capture proof of excessive force. "The truth is that communities of color see over-policing and abuse," he said.
Isaac Wallner, a Kenosha, Wisconsin, activist who organized protests after the shooting of Jacob Blake in August, said, "These new apps give the power back to civilians and provide more transparency."
What's next: Raheem, an Oakland, California-based mobile platform, is developing a widget that can be added to websites so victims can report abuse to the proper agencies.
Raheem founder Brandon Anderson said the widget will bypass requirements that victims go to police headquarters to report abuse. It will also generate data about patterns of excessive abuse around the country.
Go deeper:
Using tech to police the police
2 shootings, 2 days: In Kenosha, a microcosm of U.S. strife
Police killings of Latinos go unnoticed, underscoring racial history
Go deeper