The top candidates Biden is considering for key energy and climate roles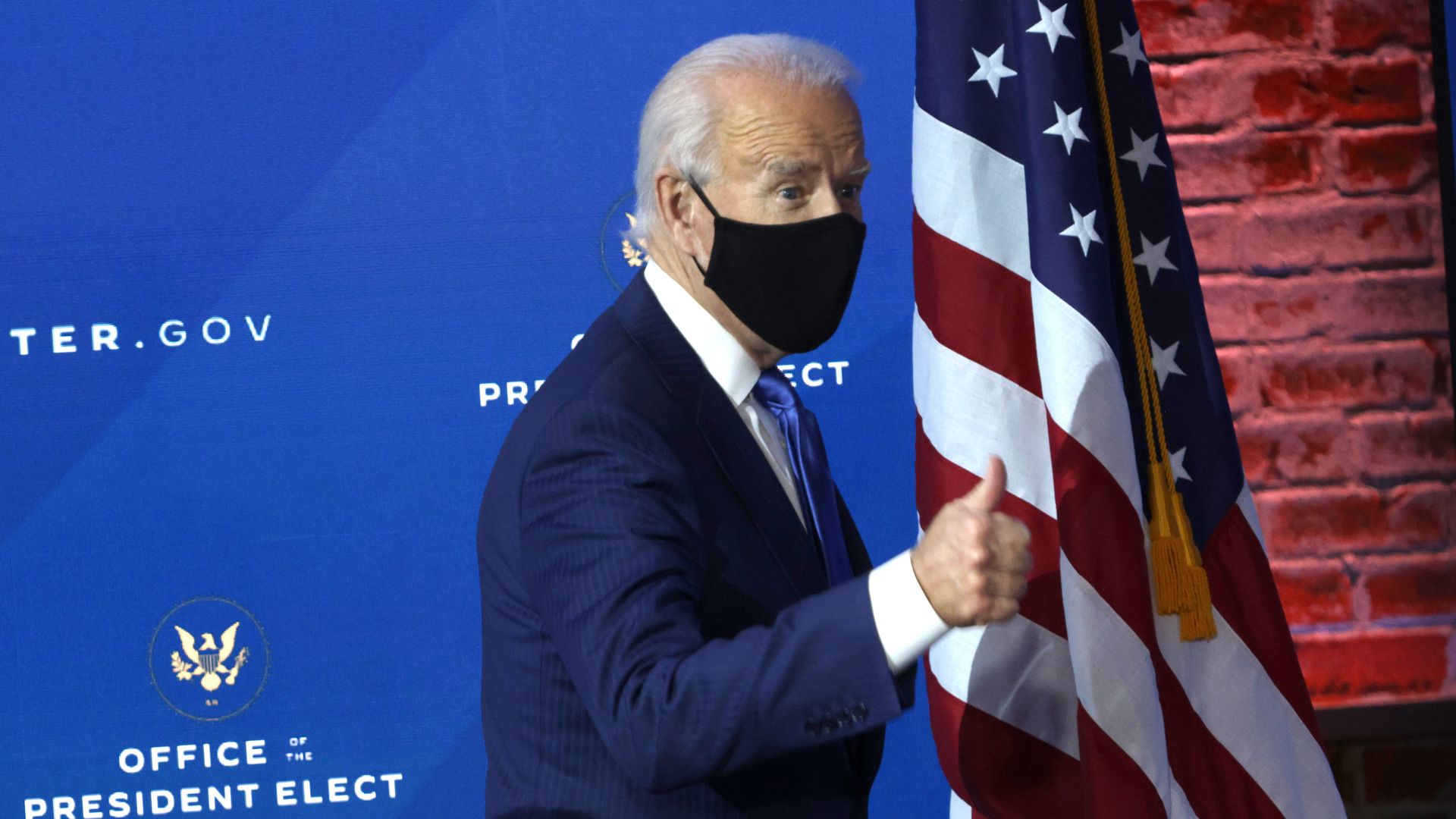 Senate Minority Leader Chuck Schumer (D-N.Y.) has urged President-elect Joe Biden to nominate Mary Nichols, chair of California's air pollution regulator, to lead the Environmental Protection Agency, Bloomberg reports.
Why it matters: The reported push by Schumer could boost Nichol's chances of leading an agency that will play a pivotal role in Biden's vow to enact aggressive new climate policies — especially because the plan is likely to rest heavily on executive actions.
Where it stands: The EPA gig is just one of several important outstanding selections. The New York Times has a nice rundown of names in contention for other energy- and climate-related jobs.
Here's just a few...
Mustafa Santiago Ali, a former EPA official, is in contention to head the White House Council on Environmental Quality. He's currently an exec with the National Wildlife Federation.
Ali A. Zaidi, a top New York State energy official who also served in the Obama administration, "is widely considered the front-runner for the role of domestic climate change coordinator," the NYT reports.
The NYT and E&E News both report that former Michigan Gov. Jennifer Granholm is a possibility for the White House climate coordinator role, while E&E also lists Washington State Gov. Jay Inslee as an option.
Michael Connor, an alum of the Obama and Clinton administrations, is among the options for Interior Secretary, per the NYT. He's a citizen of the Taos Pueblo, and the piece notes there's strong interest in nominating a Native American to lead Interior for the first time.
Rep. Deb Haaland (D-N.M.), one of the first two Native American women elected to Congress, also "remains a contender" for Interior, the NYT reports.
Go deeper