Operation Warp Speed leader: COVID vaccine push is "isolated from a political environment"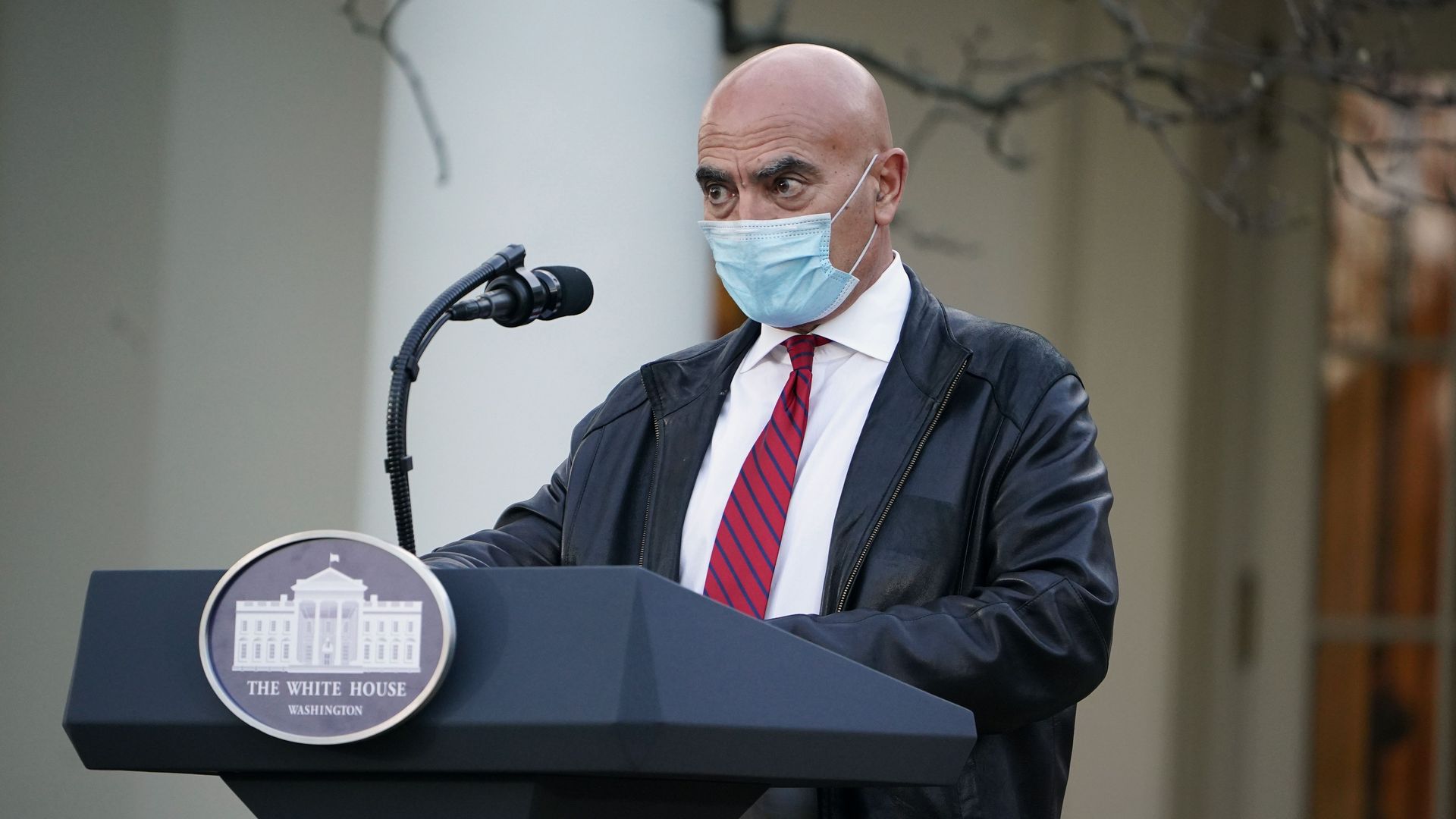 Moncef Slaoui, the White House's top scientific adviser to Operation Warp Speed, told Chuck Todd on "Meet the Press" on Sunday that the Trump administration's efforts to accelerate the development of a coronavirus vaccine is "isolated from a political environment" and that a change in administration "doesn't, frankly, make a difference" on its efficacy.
Why it matters: Slaoui told ABC's George Stephanopoulos on Sunday that he has not yet had contact with Joe Biden's transition team, as the president-elect prepares to inherit one of the country's biggest crises ahead of an expected vaccine distribution effort that would require massive logistical cooperation between states and the federal government.
What he's saying: When asked on "Meet the Press" if he would like to start briefing Biden's team next week, Slaoui said that he would provide public information to the new administration, but that he had "been informed that I should not be saying anything that's confidential to anybody, including anybody that's not part of the administration. And therefore, I'll act according to what the legal requirements are."
"As you know, I'm highly supportive of the program, and if it means I work with the new administration, I'll be very happy to."
"We are concerned with anything that could derail the process. As it stands now, I can't see that happening. But, hopefully, doesn't happen," Slaoui said on ABC's "This Week," when asked if he was concerned about a lack of communication with Biden's team.
What to watch: Within 24 hours of the FDA granting an emergency use authorization to a coronavirus vaccine, Slaoui said that vaccines would be moving to state-designated storage sites.
Go deeper