Kamala Harris' husband, Doug Emhoff, to exit law firm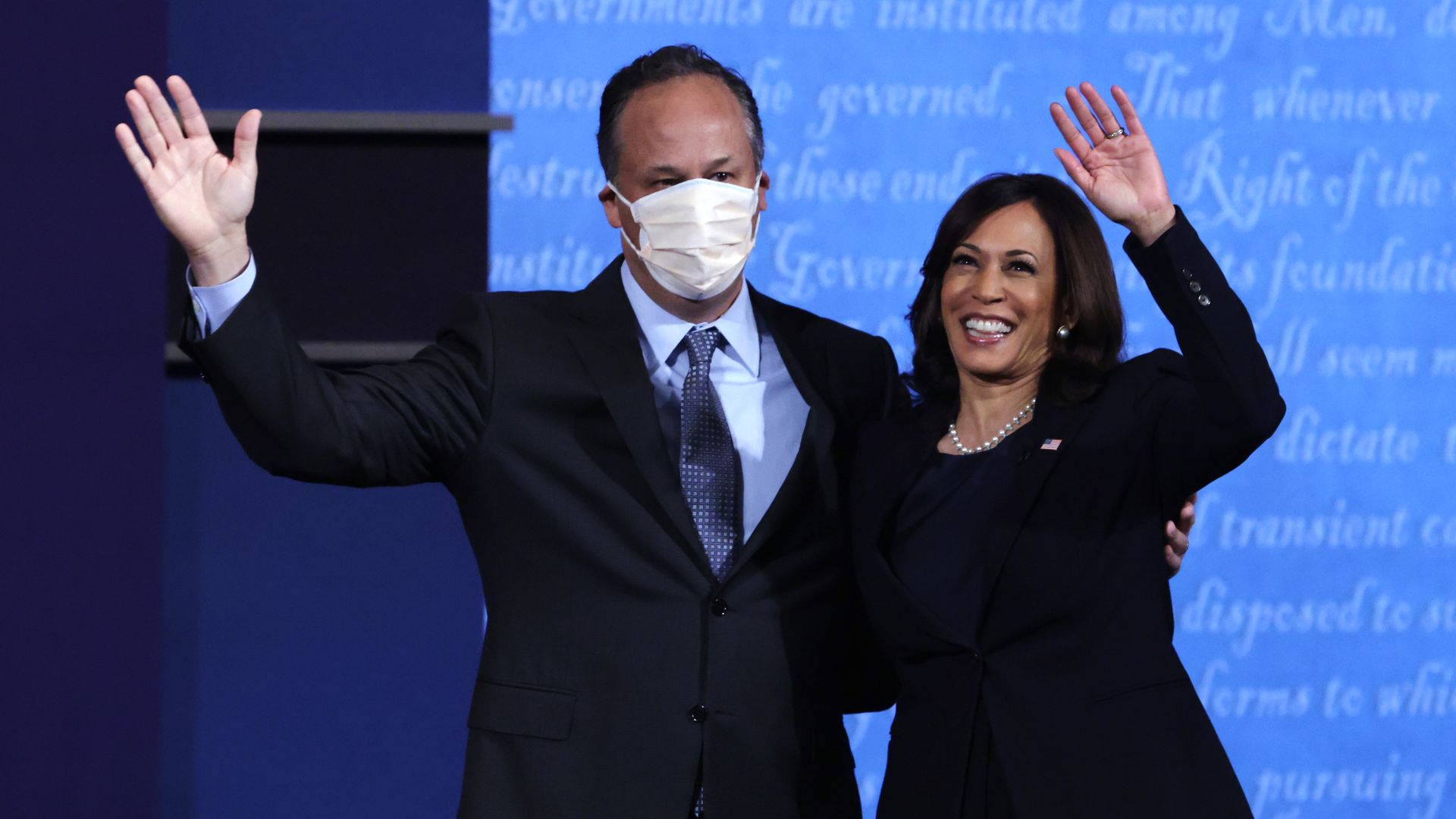 Vice President-elect Kamala Harris' husband, Doug Emhoff, plans to leave his private law practice by Inauguration Day, AP reports.
Why it matters: With Emhoff set to become the first-ever second gentleman, his departure from the law firm, DLA Piper, to support his wife and focus on his role at the White House is unprecedented.
What they're saying: A Biden campaign spokesperson told Axios that Emhoff, 56, "will transition his client practice and sever all ties with DLA Piper before Inauguration Day."
"He has been on a leave of absence from his law firm and completely focused on supporting the Biden-Harris campaign since Kamala Harris joined the ticket, and he is not resuming his private law practice at the firm."
Worth noting: Emhoff's decision demonstrates how the Biden administration will try to avoid potential ethical issues, according to AP.
DLA Piper has lobbied the federal government on behalf of clients such as Comcast, Raytheon and the Puerto Rican government.
Emhoff worked as an entertainment lawyer in southern California and is not a lobbyist.
Go deeper