In photos: Americans pay tribute on Veterans Day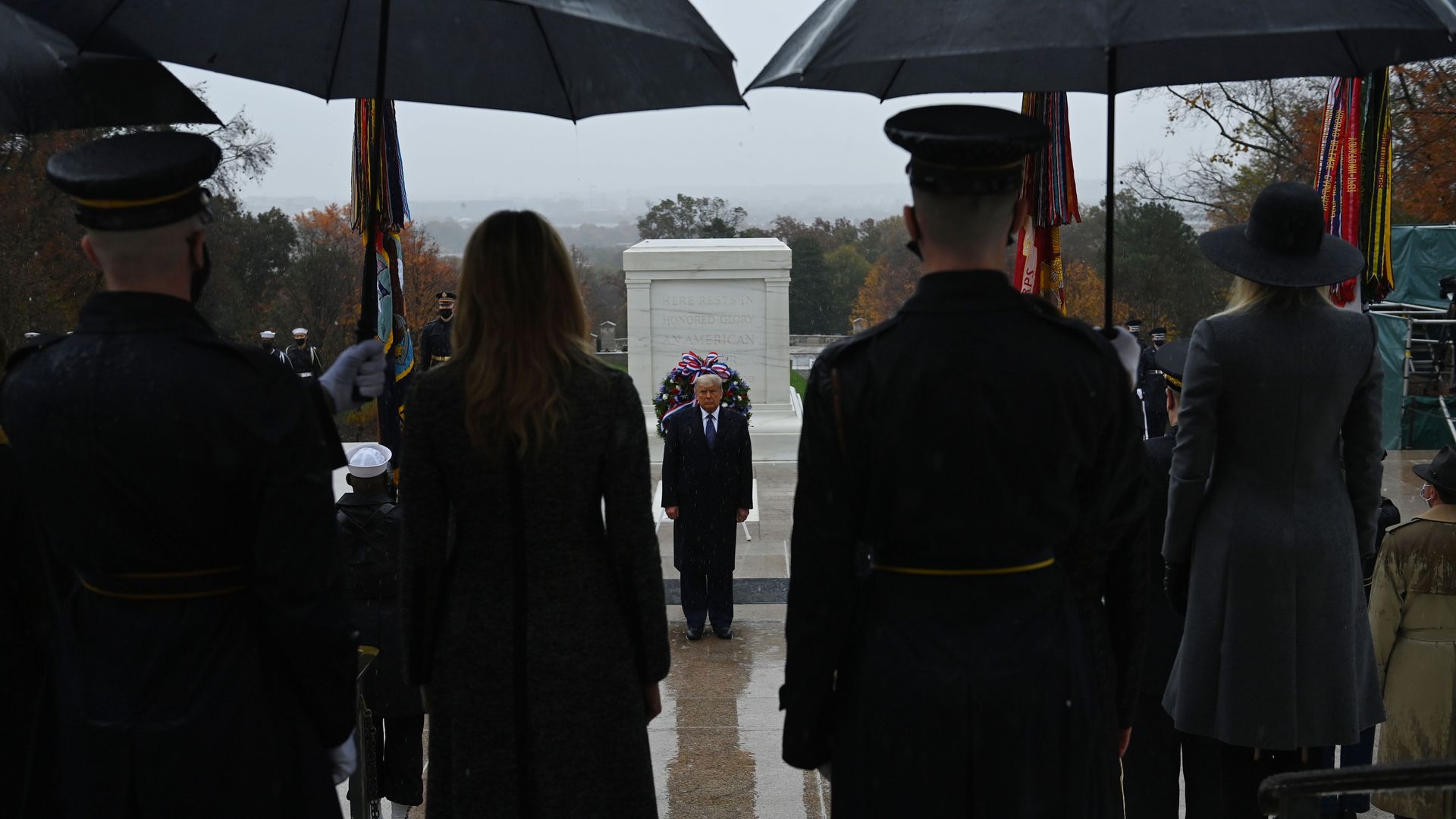 Veterans and their families, active members of the military, President-elect Joe Biden and President Trump gathered throughout the day Wednesday to pay tribute to those who served the U.S. in the armed forces.
Details: Set against the backdrop of the raging coronavirus pandemic, Biden and his wife, Jill, visited the Korean War Memorial in Philadelphia Wednesday morning around the same time that Trump and his family visited the Arlington National Cemetery in Virginia.
A look at the scene...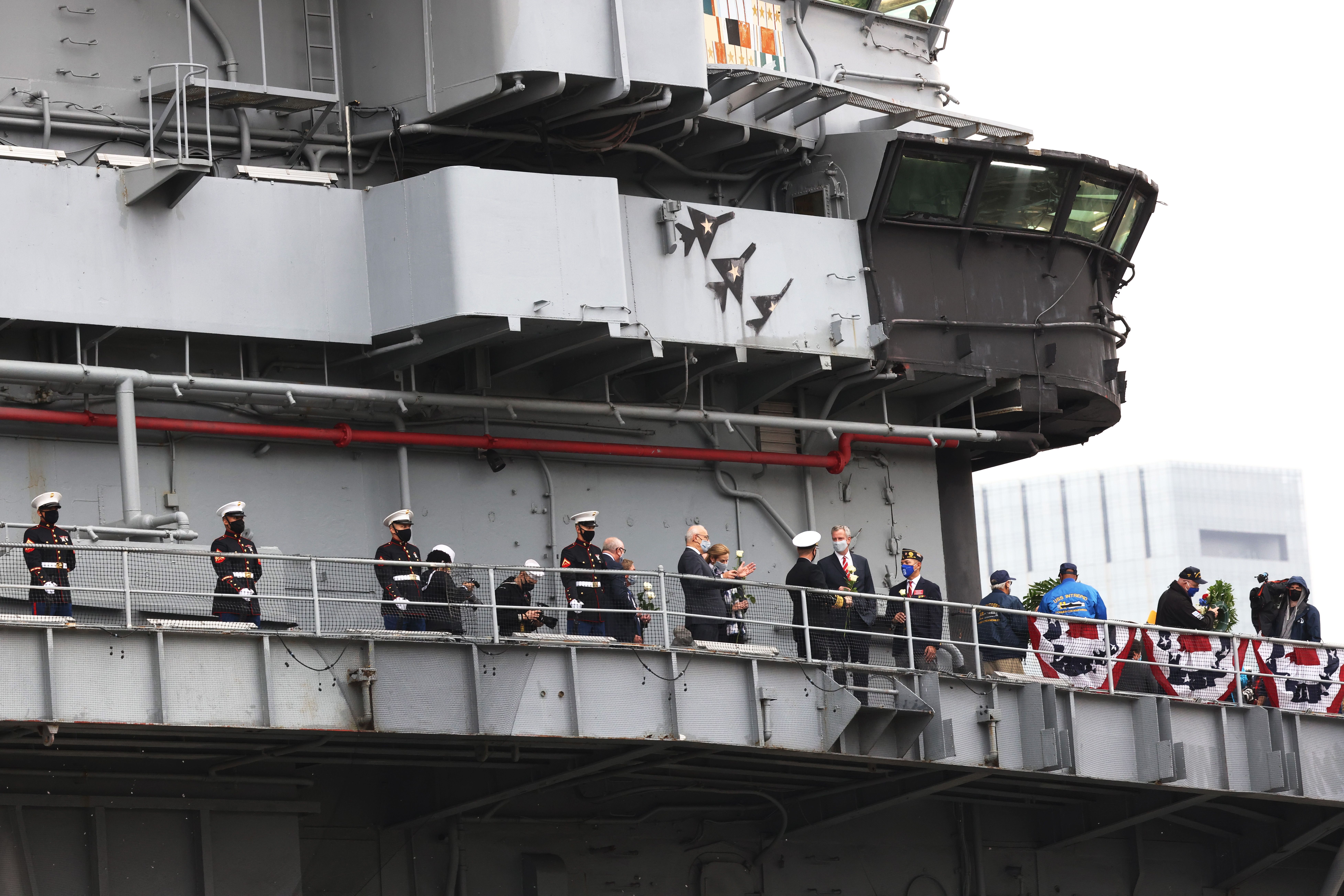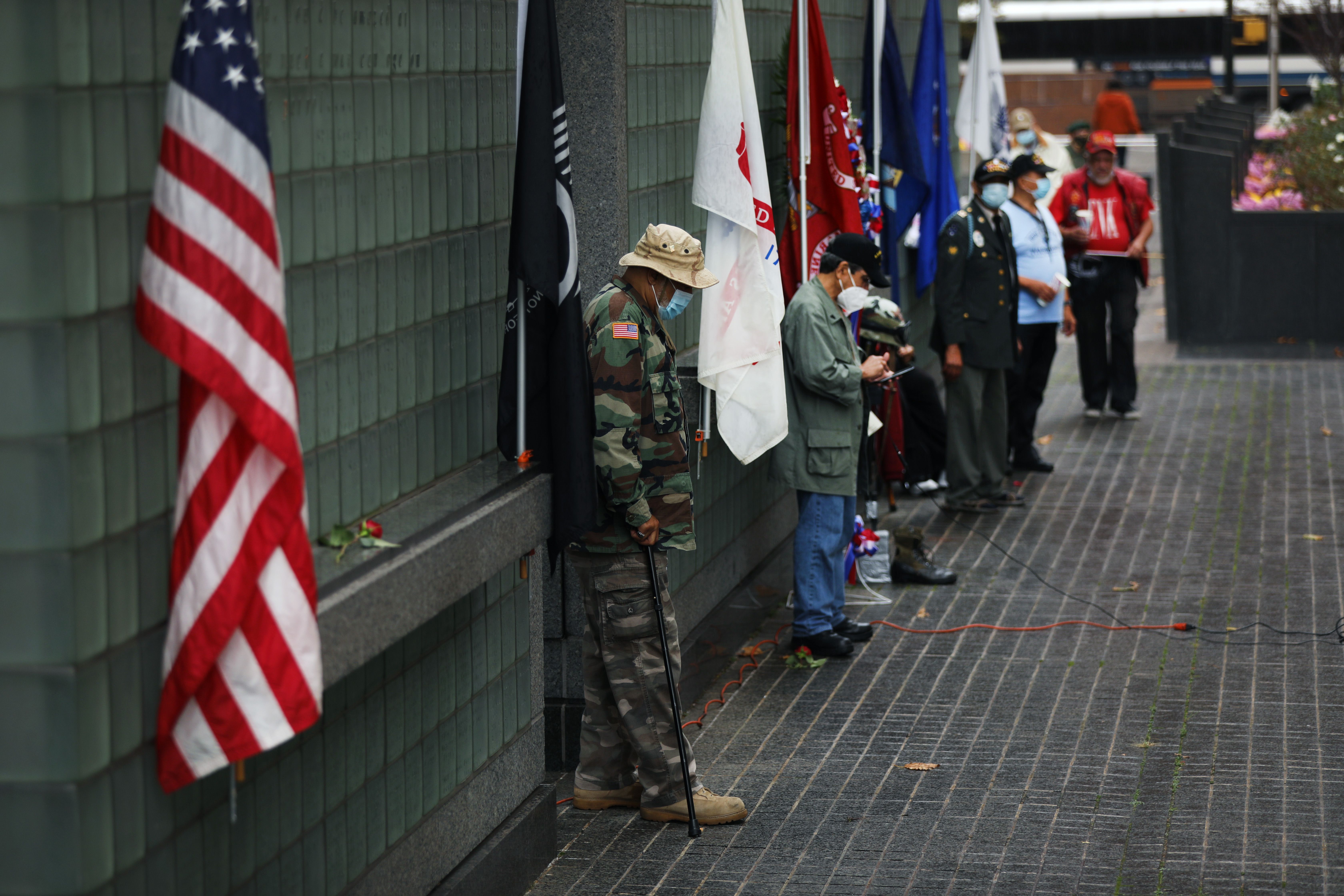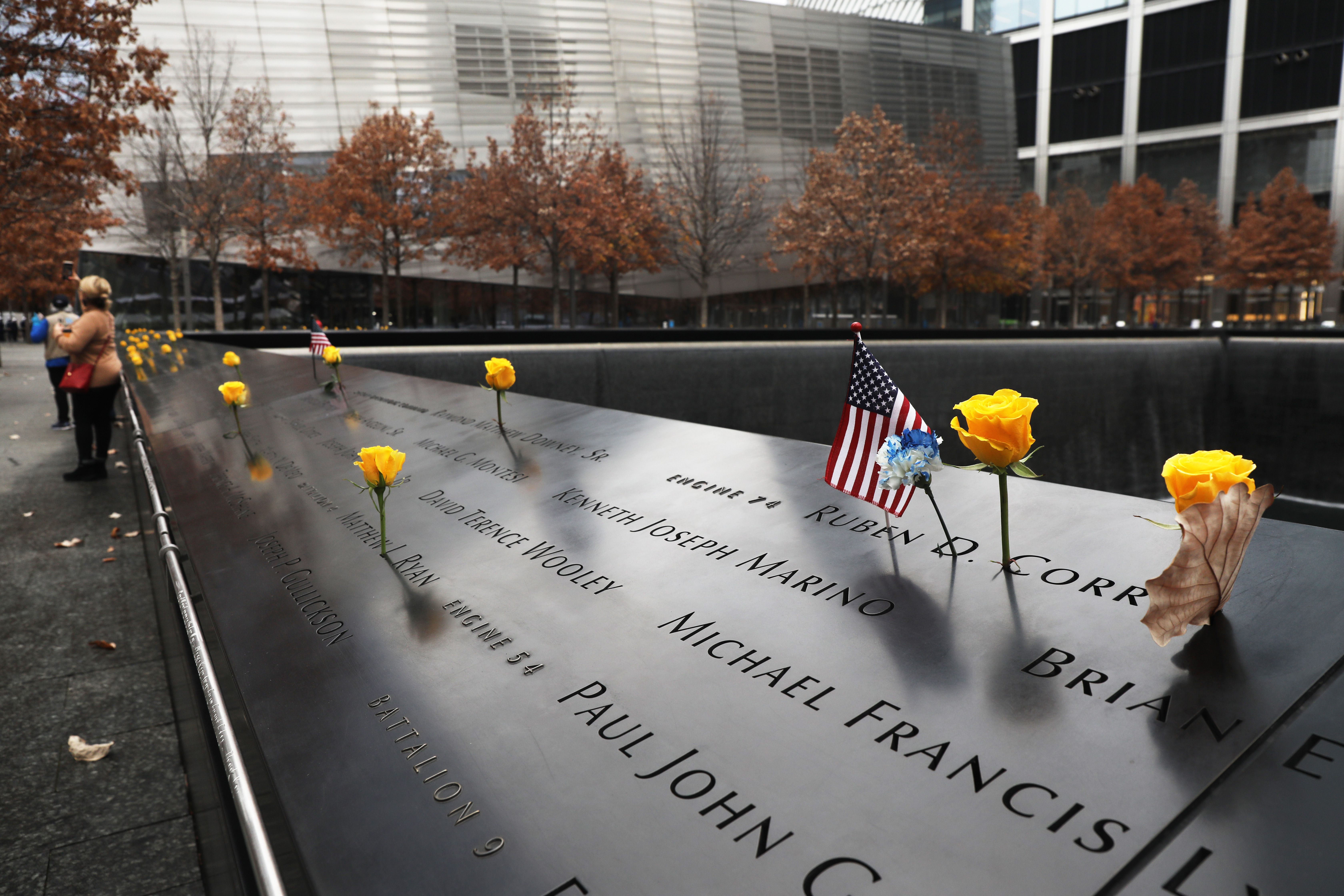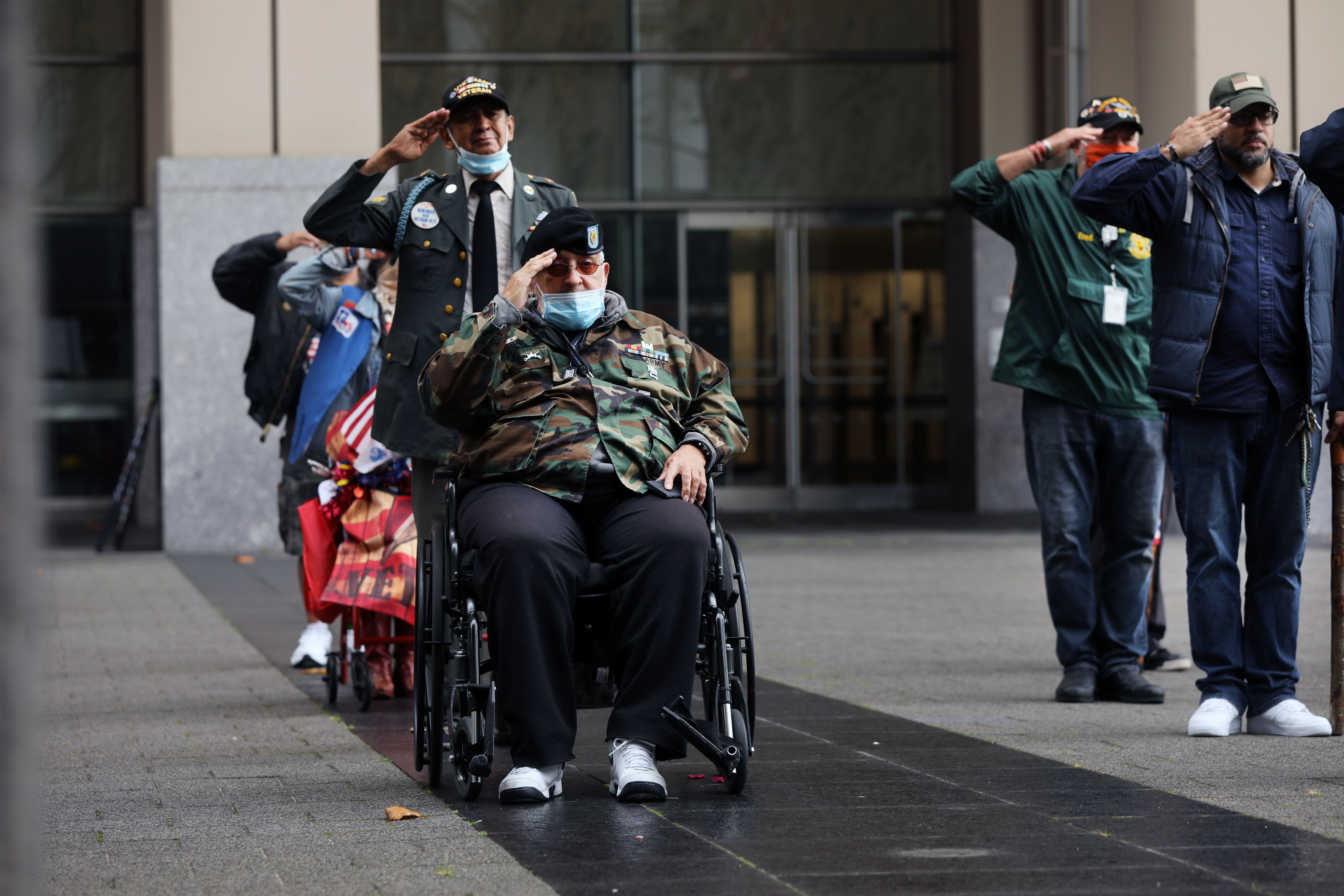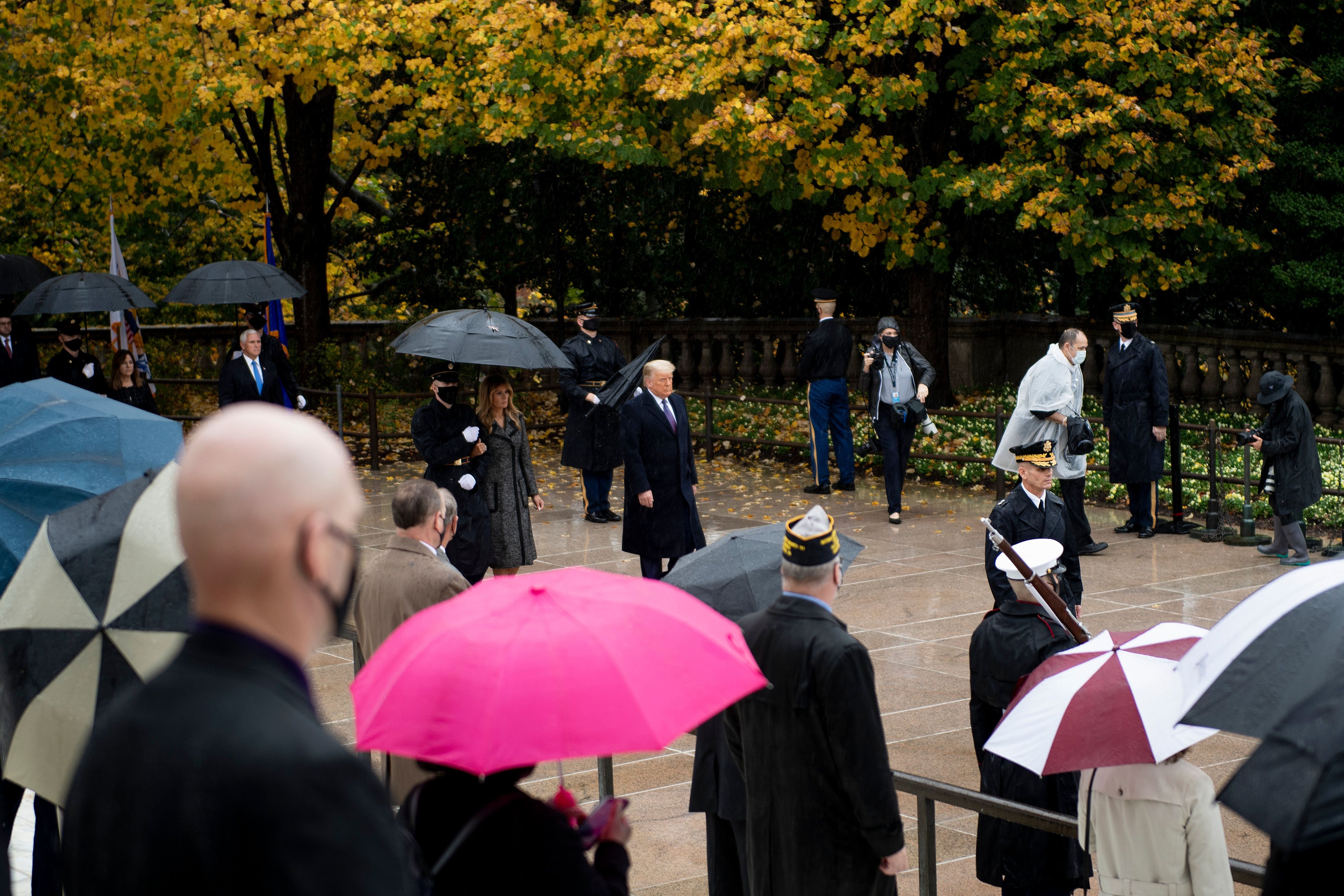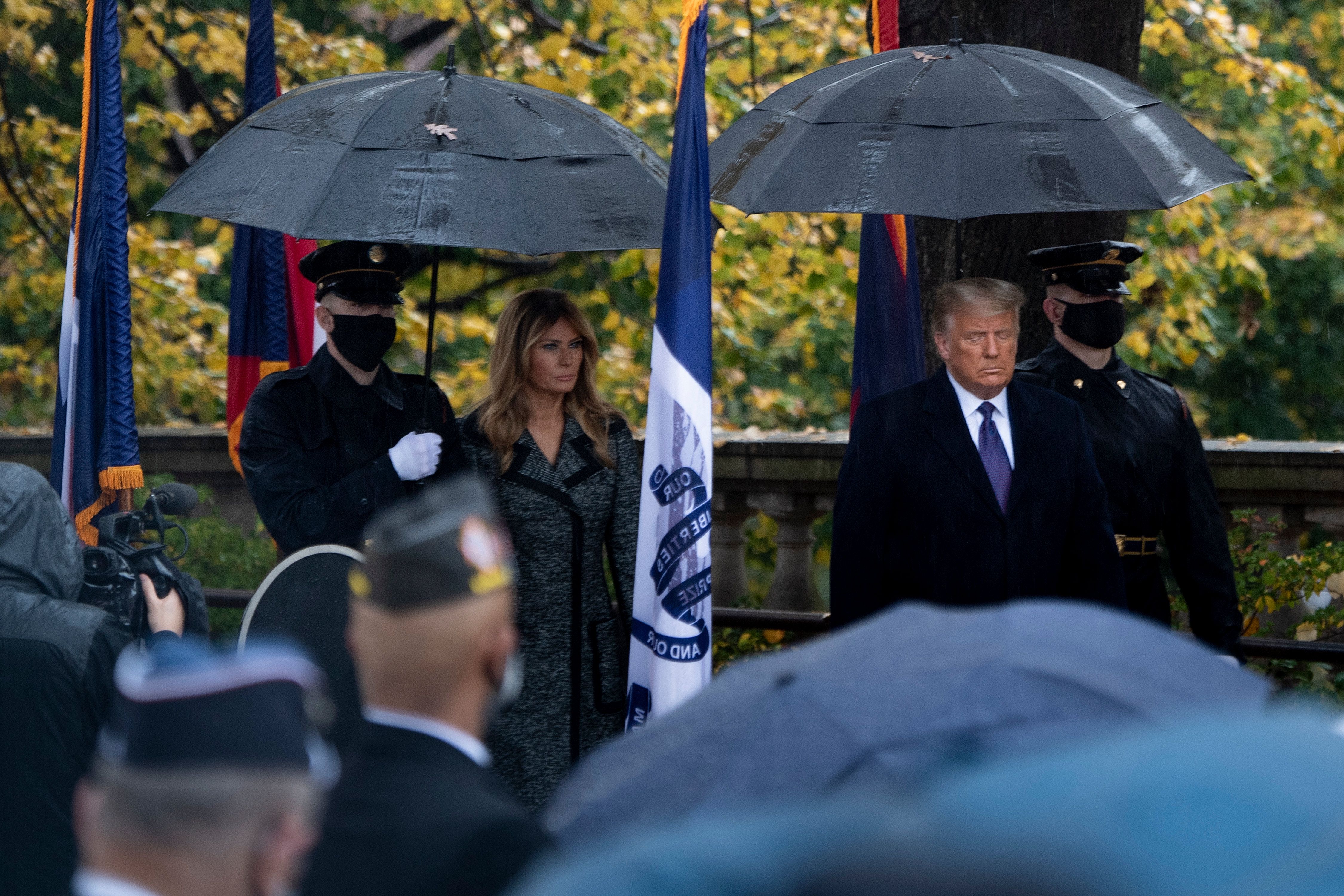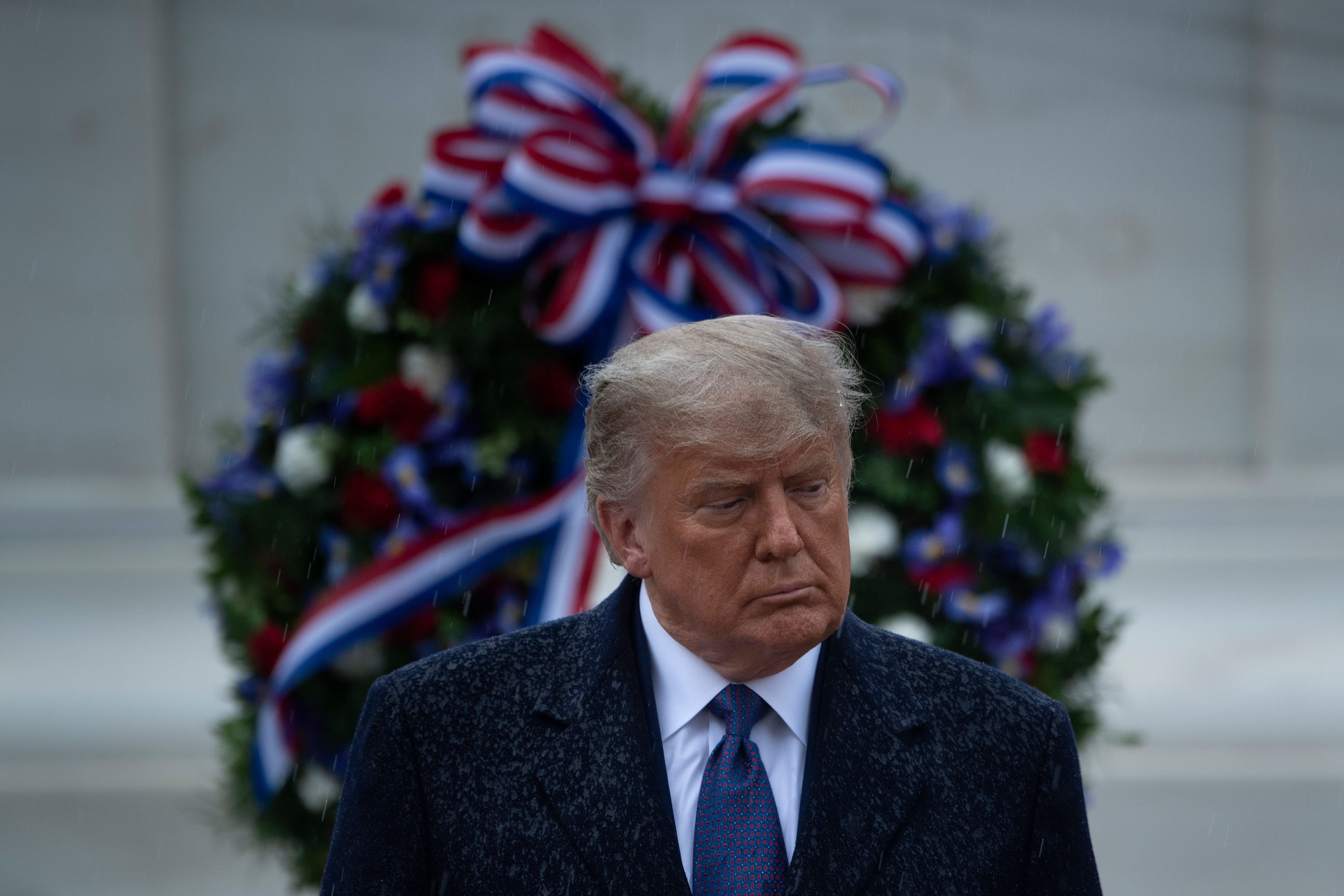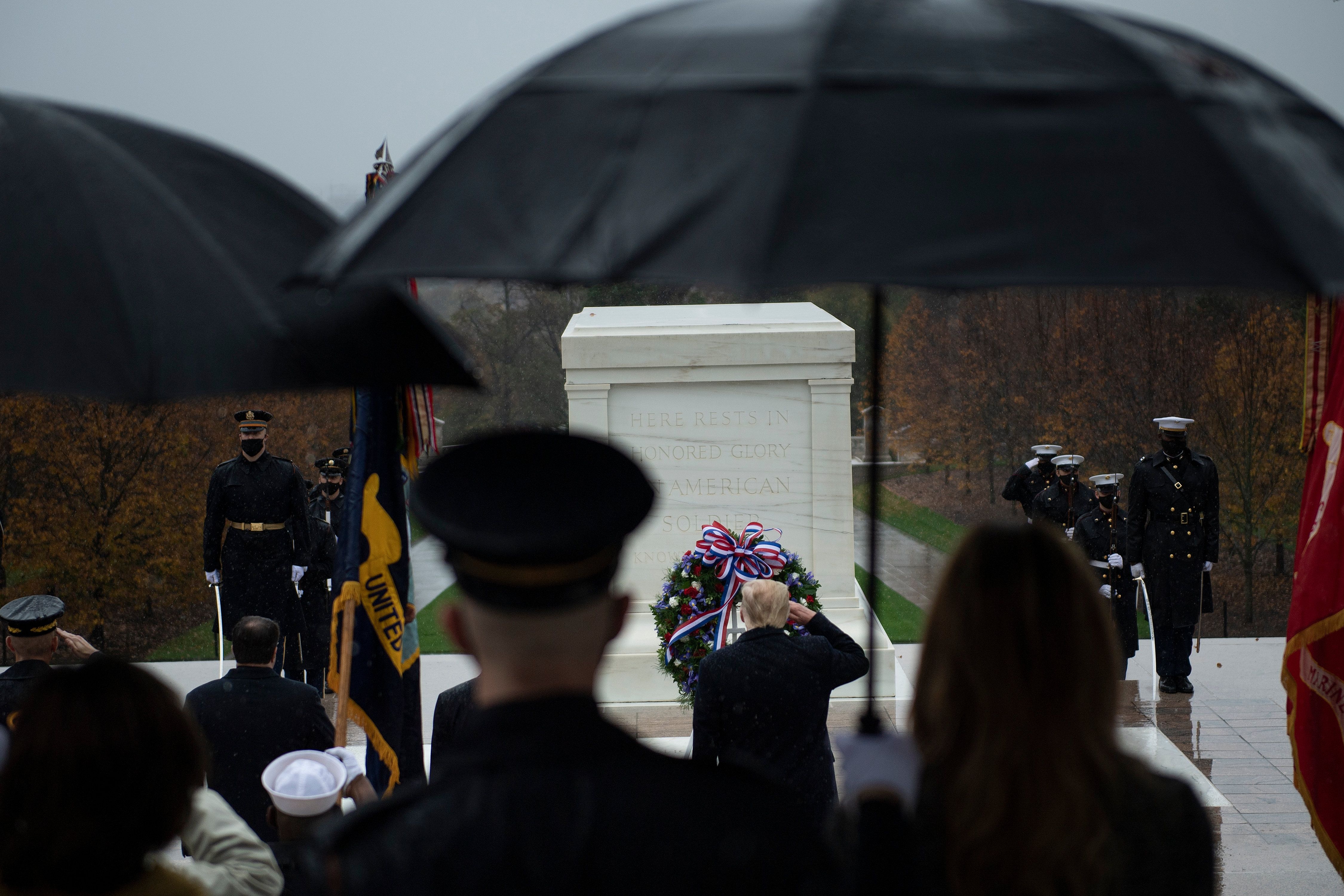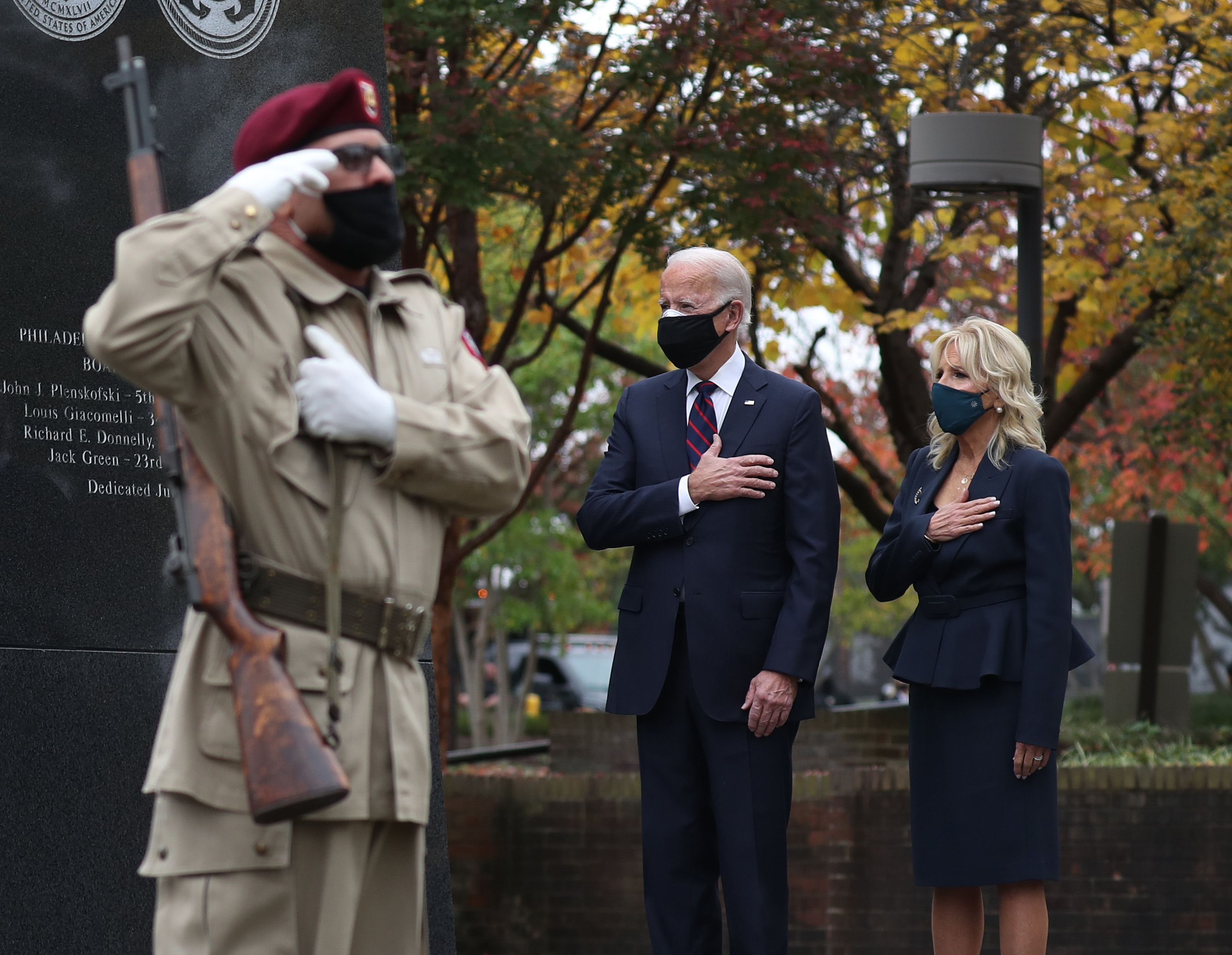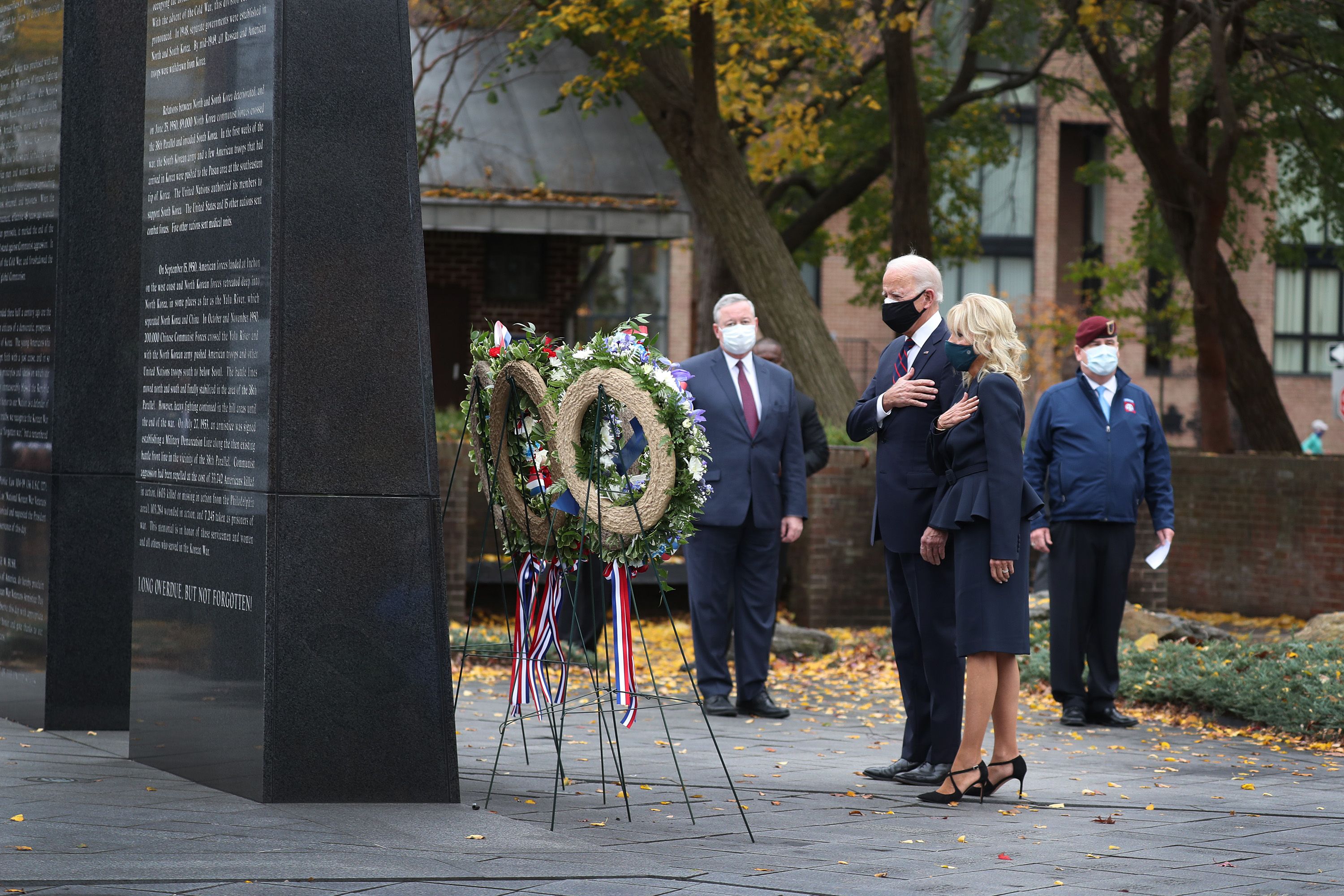 Go deeper