The intra-left flashpoints over climate and energy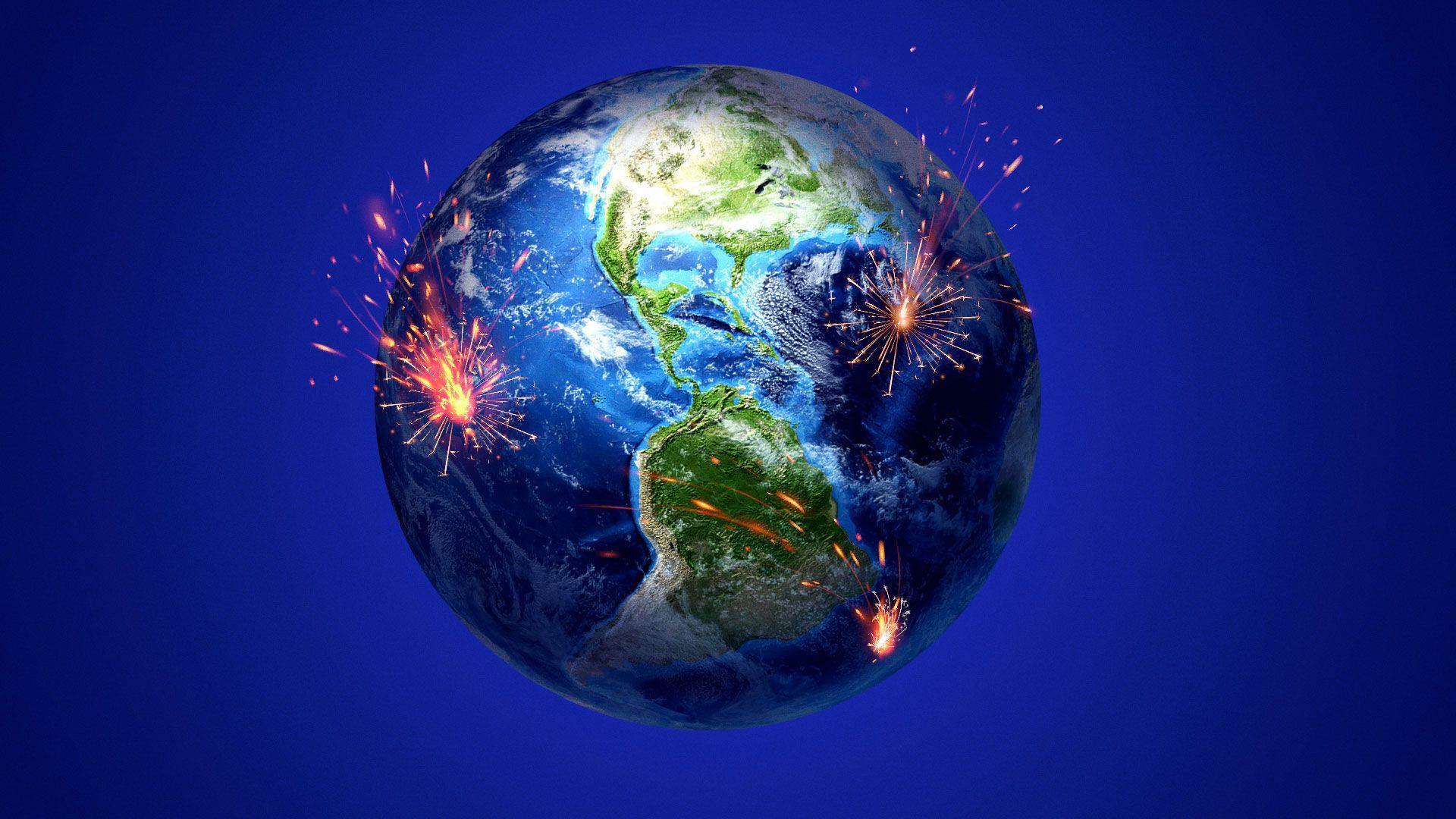 Environmentalists are all psyched that Joe Biden beat Donald Trump, but tensions on the left could soon come to the surface as Biden starts implementing his energy agenda.
Why it matters: Democrats and the wider left are in the midst of a public reckoning with how progressive the party's stances and message should be.
It follows an election that handed Biden a sizable win, but Democrats have thus far failed to re-take the Senate (unless both Georgia runoffs go their way), while their House majority shrunk.
The big picture: "Biden is already caught up in the Democratic conflict over how far to go in combating climate change," The Washington Examiner reports.
Driving the news: Biden has a sprawling platform under his overall goal of reaching net-zero U.S. emissions by 2050, so here's just a few potential flashpoints I'll be watching...
Personnel: Activist groups like 350.org and Oil Change don't want Biden to choose anyone who has worked with or is even indirectly associated with fossil fuel interests to top roles. And it's an effort that goes well beyond just Cabinet secretaries.
"I think everyone is fixated at the Cabinet level for obvious reasons, but the folks below that are really important too," said Julian Brave NoiseCat, a top strategist with the progressive think tank Data for Progress.
Oil-and-gas drilling: Biden's pledge to end permitting on federal lands is pretty sweeping and...pretty vague. So let's see how aggressively it's crafted in terms of timelines and so forth.
Congress: There's no chance for a sweeping climate bill unless Democrats take the Senate, but look for efforts to include clean energy-related investments in an economic recovery package. The shape of a potential compromise — especially around topics like support for carbon capture and nuclear power — is something to watch.
Congress, part II: If Democrats somehow win both Georgia runoffs and claim a small majority, that opens the first window for major climate legislation in a decade, with all kinds of interests to balance.
LNG exports: Will Biden's posture be supportive? Both the Obama and Trump administration's viewed liquefied natural gas exports as an important source of U.S. leverage in gas-reliant Europe, while the left opposes the sector. Axios' Amy Harder explored this tension in more detail here.
Go deeper