Tech and health care stocks lead post-election stock market rally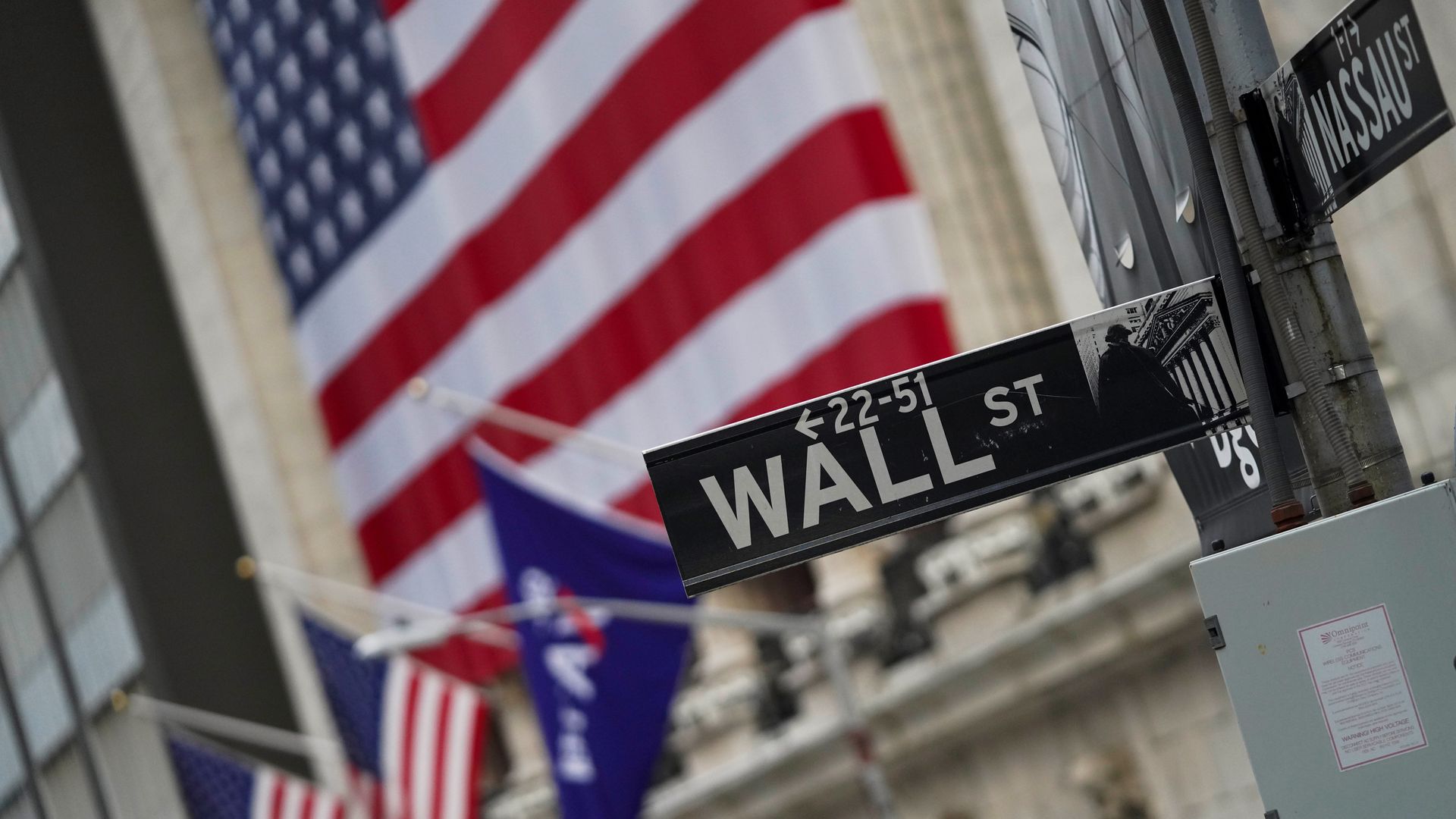 Stocks jumped on Wednesday — the tech-centric Nasdaq closed up 3.8%, outpacing the S&P and Dow's gains — with the presidential race up in the air and Democrats' hopes of gaining control of the Senate fading.
Why it matters: Alongside health care stocks, tech companies that helped propel stocks back to record highs are leading the market as full results from the 2020 election remain unknown.
What they're saying: "Investors appear to be pricing in increasing odds of a divided government, which may take major tax increases and some regulatory risk off the table," Ryan Detrick, an analyst at investment firm LPL Financial, wrote Wednesday morning.
The big winners: Tech and health care/pharma stocks.
Shares of Facebook rose 8%, while Google-parent Alphabet and Amazon jumped 6%.
Cigna, Anthem and UnitedHealth were among the best performing stocks in the S&P 500 and saw shares soar by double digits.
Our thought bubble via Axios' health care business reporter Bob Herman: Investors are betting that Biden plus a divided Congress equals status quo, which has been very profitable.
But: Hospital stocks fell because they have the most to lose if the Supreme Court invalidates the Affordable Care Act (and a divided Congress wouldn't allow Biden to come up with an ACA replacement), per Bob.
By the numbers: The S&P 500 closed up 2.2%, while the Dow Jones Industrial Average gained 1.3% (or 367 points).
The rally continued the stock market's recent winning streak leading up to the election.
Editor's note: This story has been updated to include the stock market close.
Go deeper