USPS finds 815 remaining ballots in court-mandated sweeps in Texas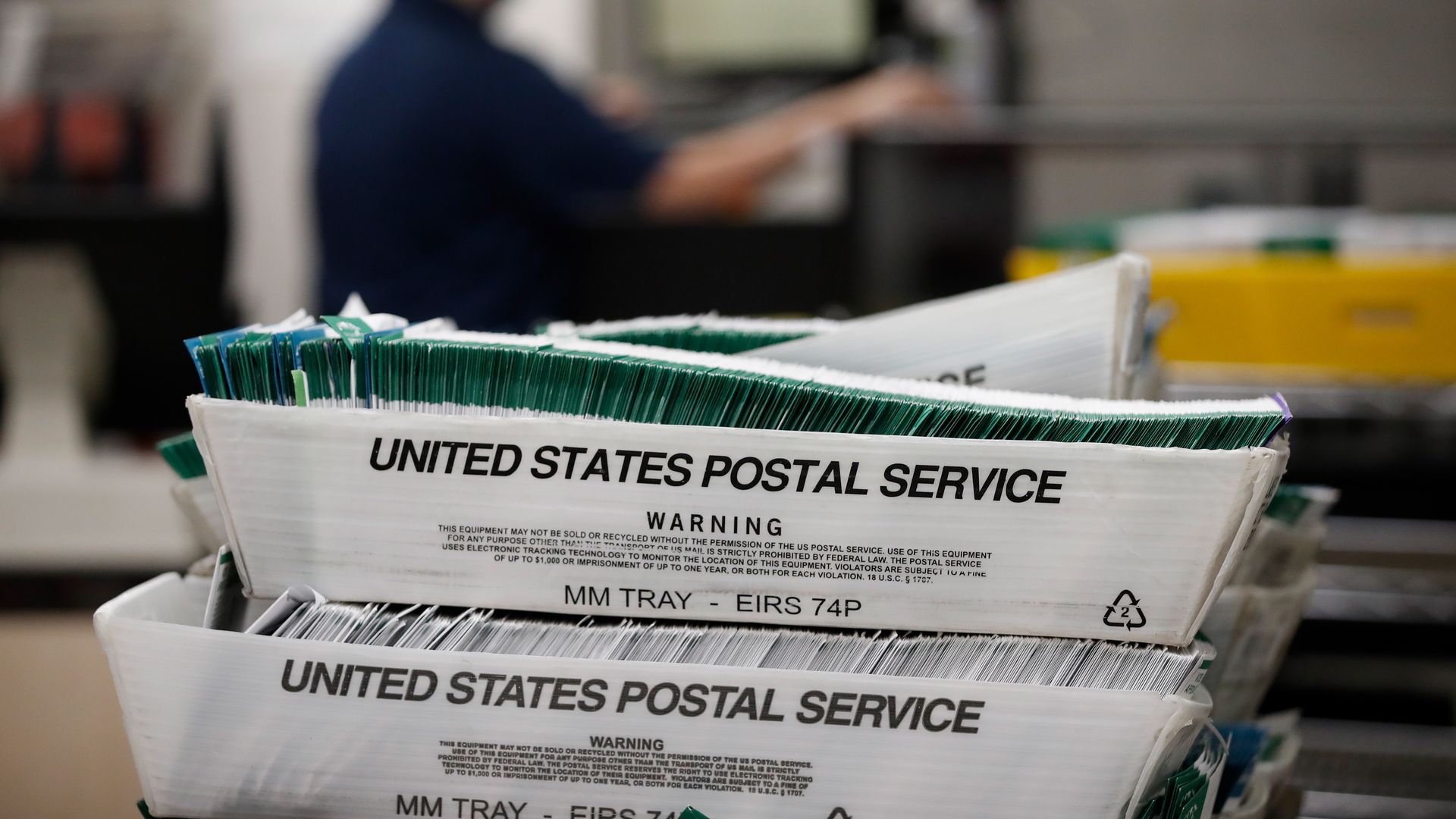 The U.S. Postal Service on Wednesday found 815 remaining ballots in court-ordered sweeps in several Texas facilities, according to a federal court filing. They have now been delivered to election officials,
The big picture: U.S. District Judge Emmet Sullivan set a deadline on Wednesday to have USPS sweep facilities in Texas for outstanding ballots and have them delivered to election officials by 5 p.m. local time.
This comes after USPS failed to meet a court-ordered deadline on Tuesday to conduct sweeps of some of its facilities in key battleground states for remaining mail-in ballots and to rush delivery because the order delayed "preexisting activities on the day of the election."
USPS noted it had a review process scheduled for Election Day between 4 p.m. and 8 p.m. "to ensure that Inspectors are on site to ensure compliance at the critical period before the polls close."
Sullivan, who issued the initial deadline, accepted the USPS' schedule on Tuesday and denied a request from the plaintiffs, the NAACP, for an emergency motion for a telephone conference to address next steps.
Yes, but: During a court hearing on Wednesday, Sullivan said he was not pleased that USPS could not comply with his Election Day deadline and wanted Postmaster General Louis DeJoy to testify under oath.
"Someone may have a price to pay about that," the judge said, per CNN.
"I am concerned about your clients, each and every one starting at the top of the food chain," Sullivan told a Justice Department attorney representing the USPS.
A DOJ attorney told the judge that USPS could not meet the deadline because "it took some time for this information to get to the right people."
Background: The NAACP sued USPS in August alleging that mail delays could have "grave consequences" for Americans ability to vote, per the New York Times.
Worth noting: President Trump has made mail-in ballots a focus throughout his re-election campaign, saying, without evidence, that mail voting can lead to fraud.
Go deeper