In photos: America on edge amid fears of election violence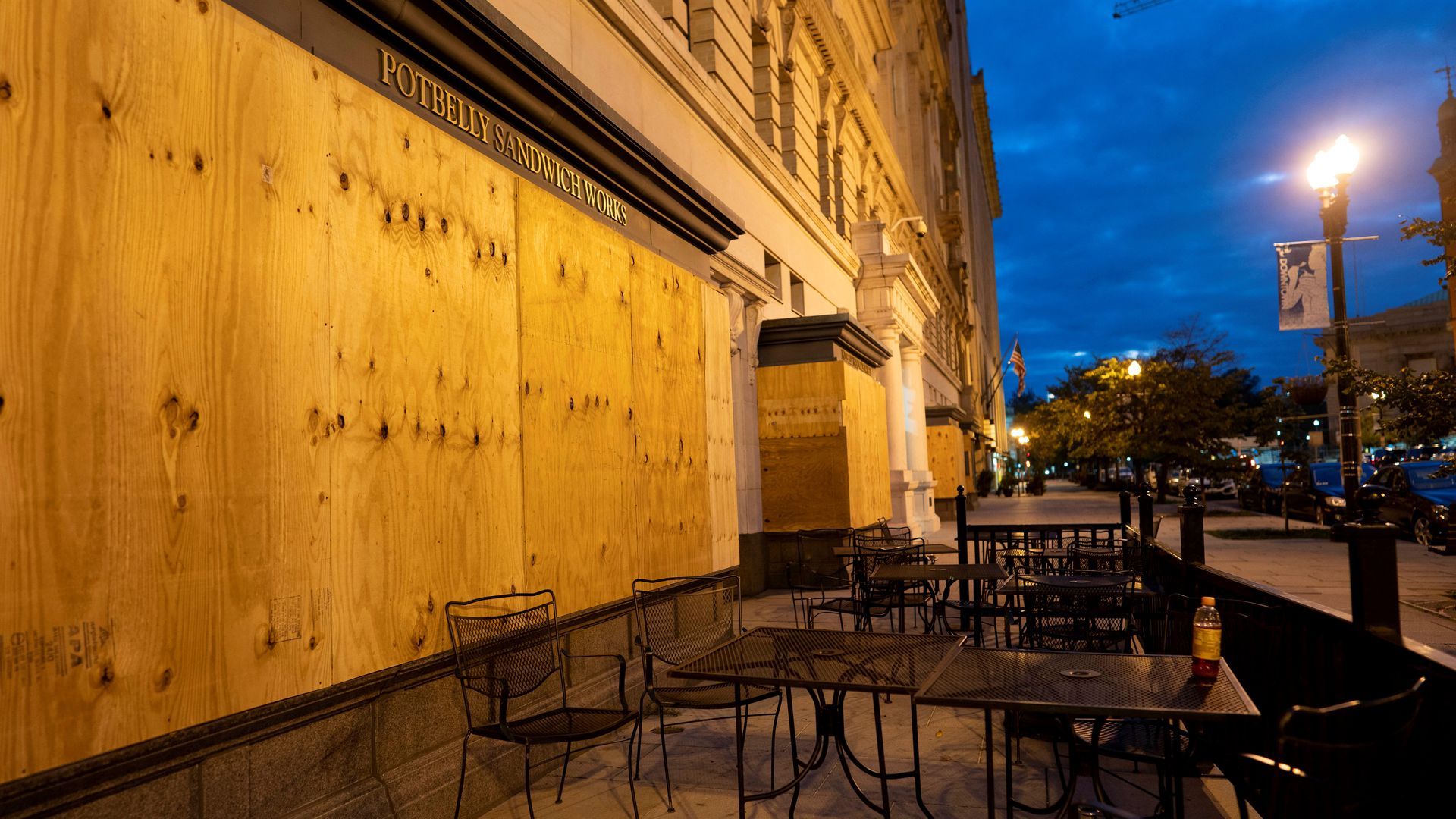 America's cities are bracing for violence as soon as tomorrow.
Driving the news: Landmarks, stores, and restaurants in New York, Washington D.C. and other cities are boarding up their doors in fear that Election Day will bring another blow to their businesses, many of which are already reeling from the pandemic and damage from protests.
Why it matters: The election's outcome could lead to civil unrest, no matter who wins. People all over the country are preparing for the worst.
In photos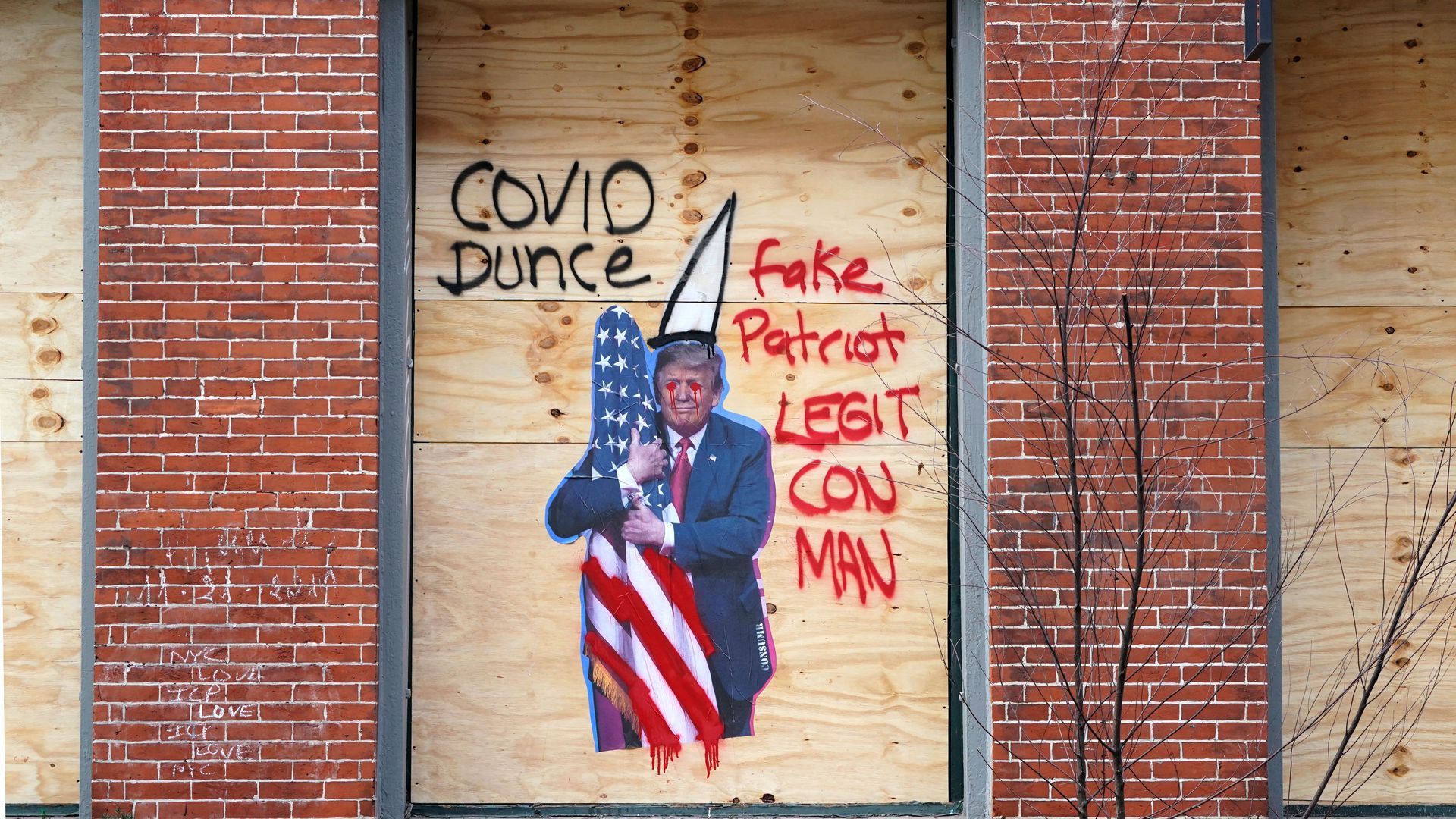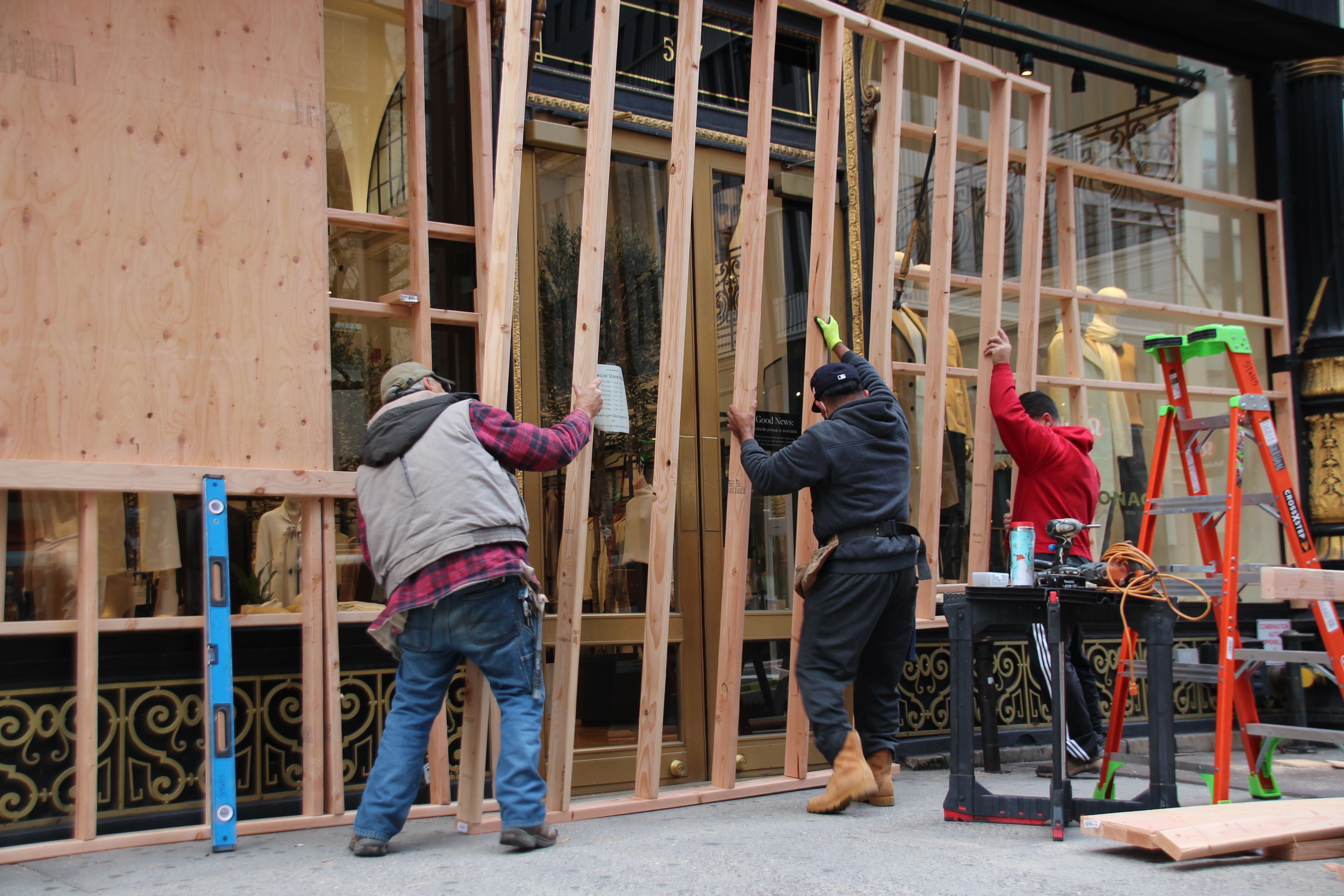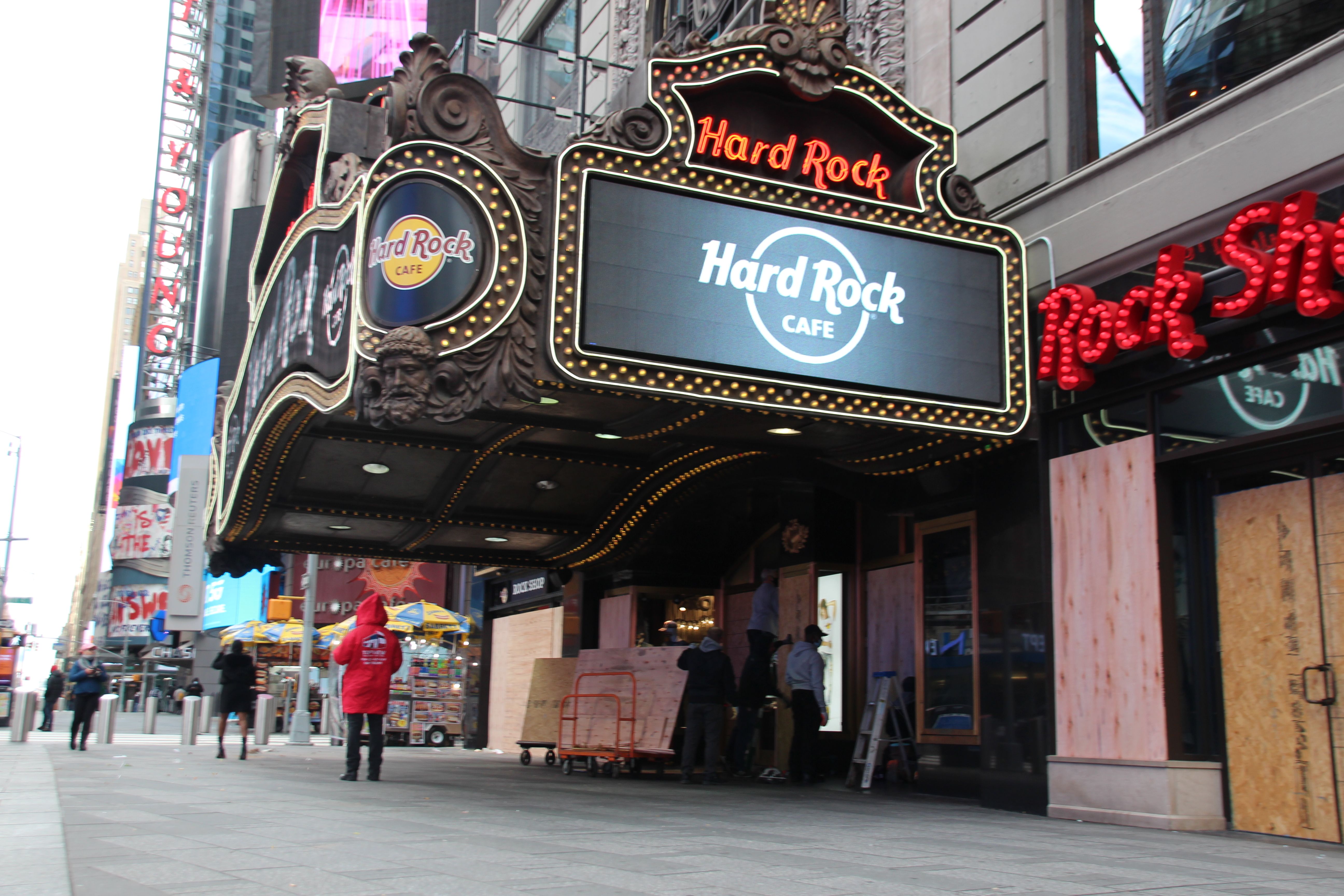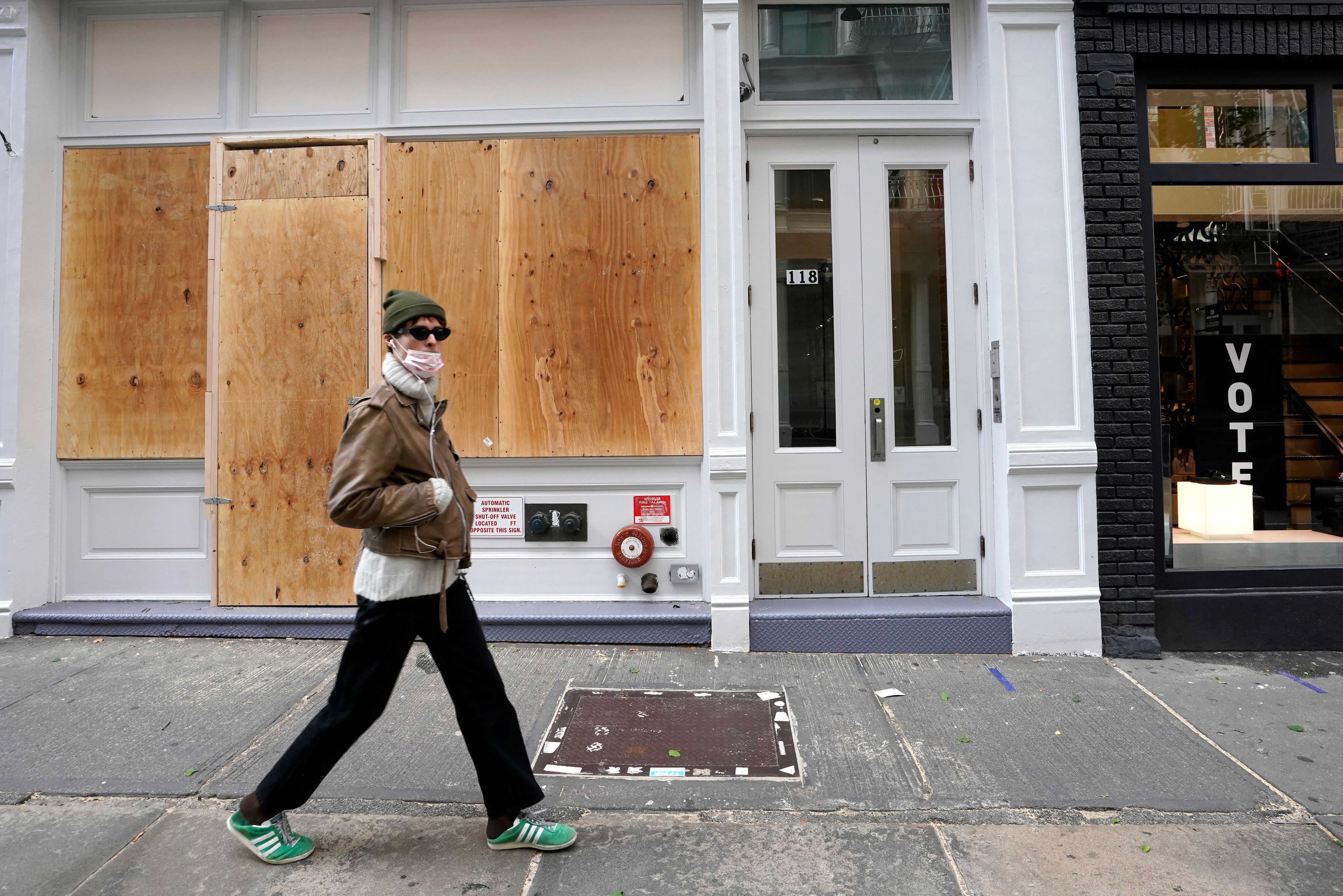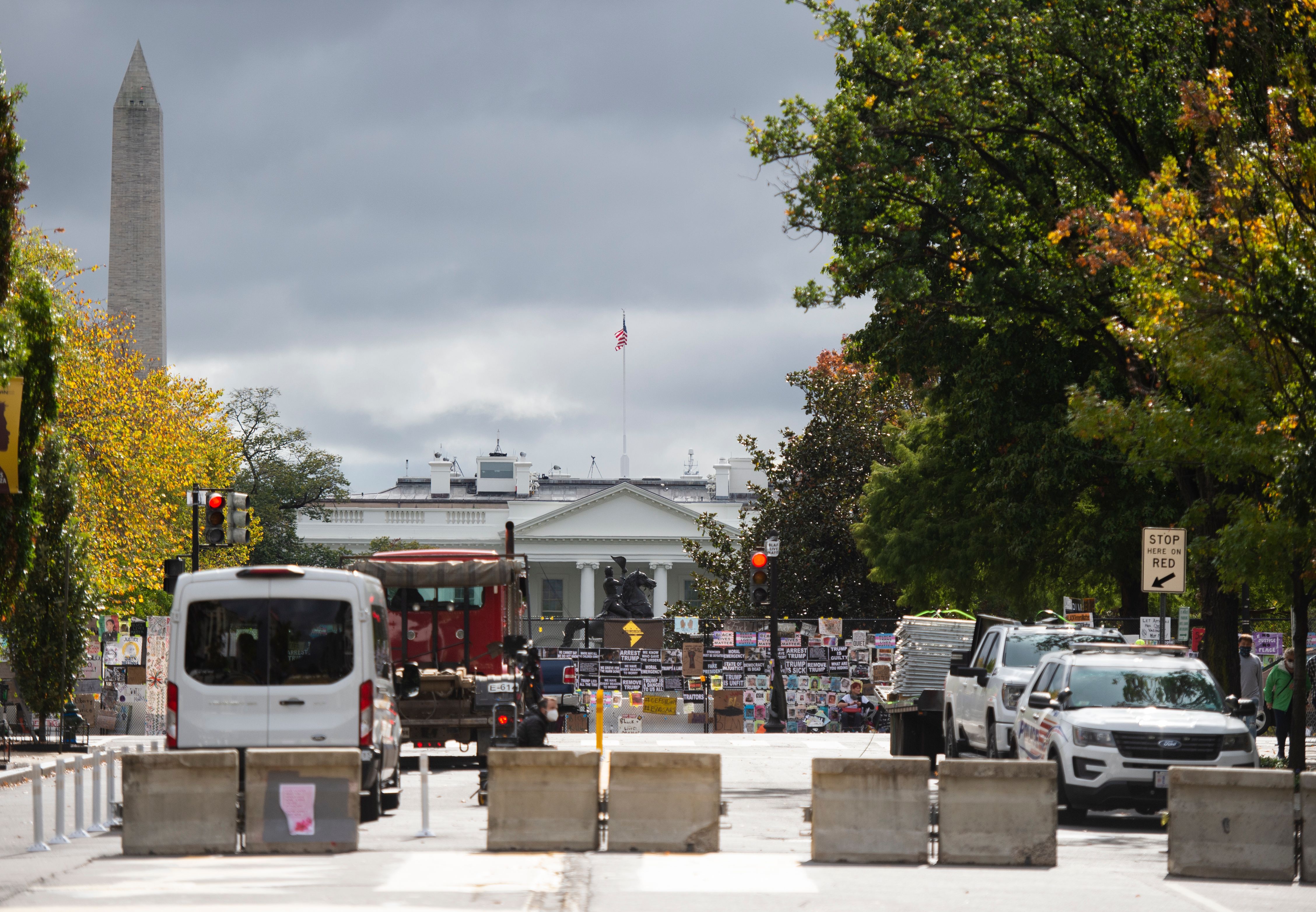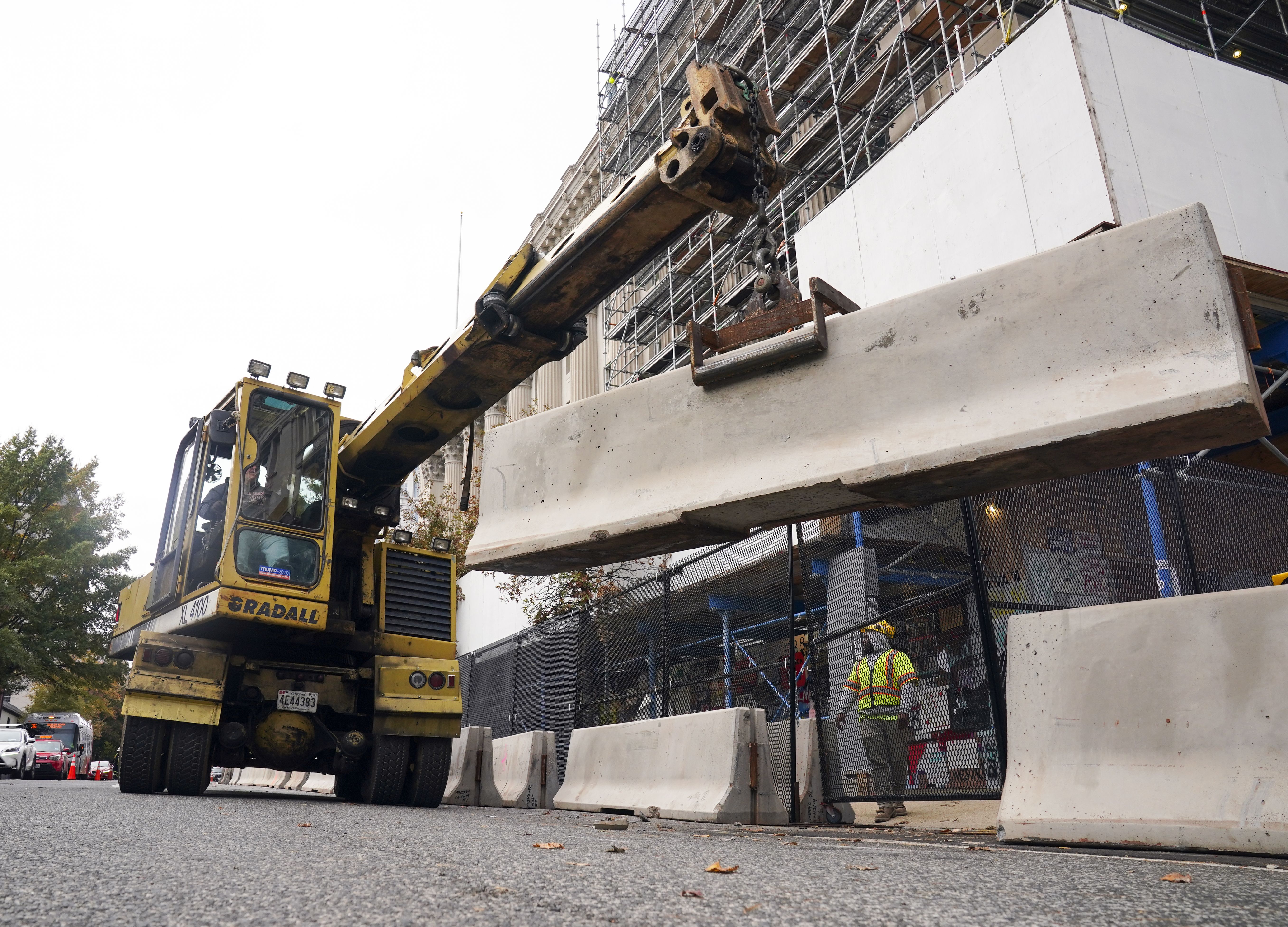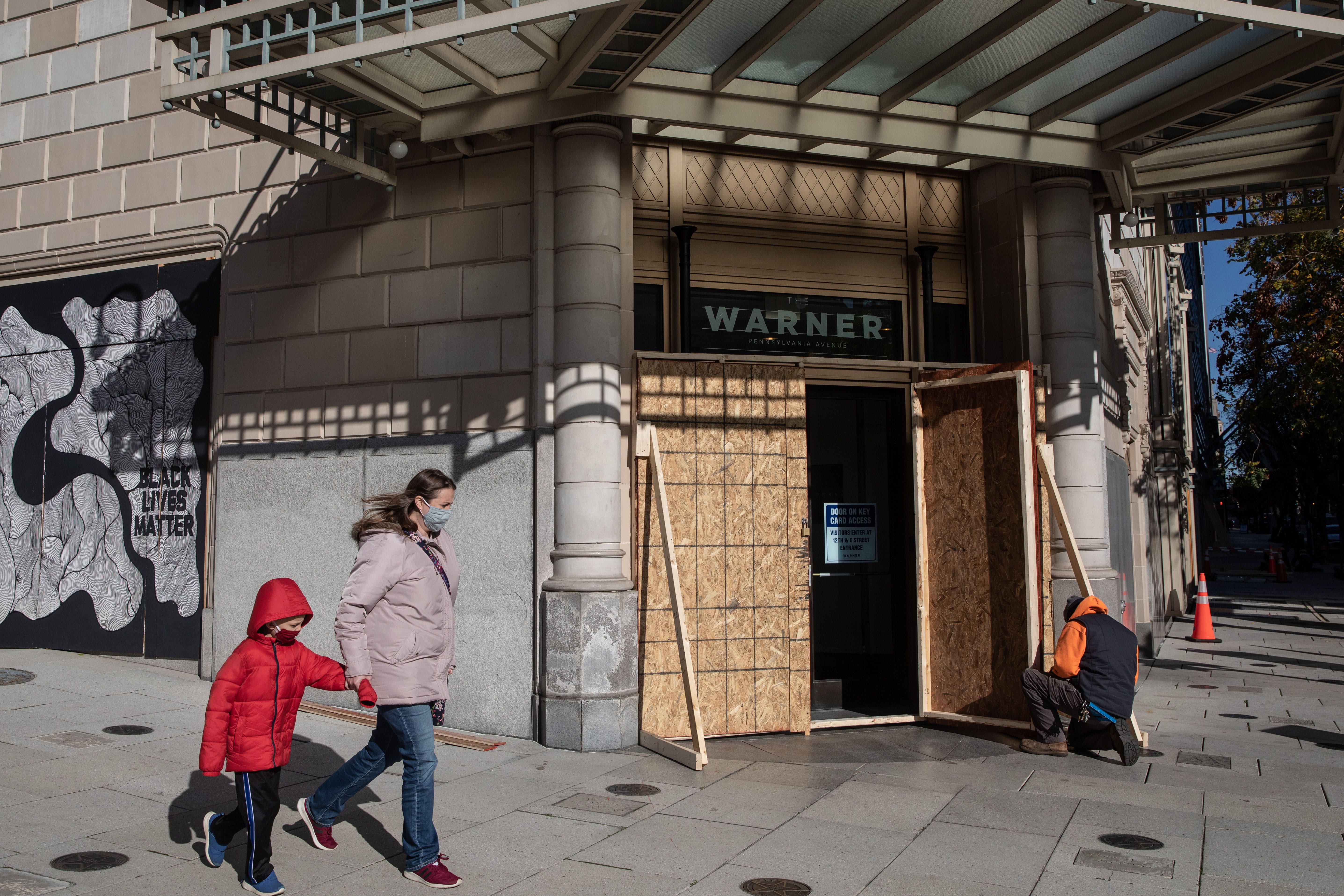 Go deeper: A safe, sane way to navigate election night — and beyond
Go deeper