Voters in Wisconsin, Michigan urged to return absentee ballots to drop boxes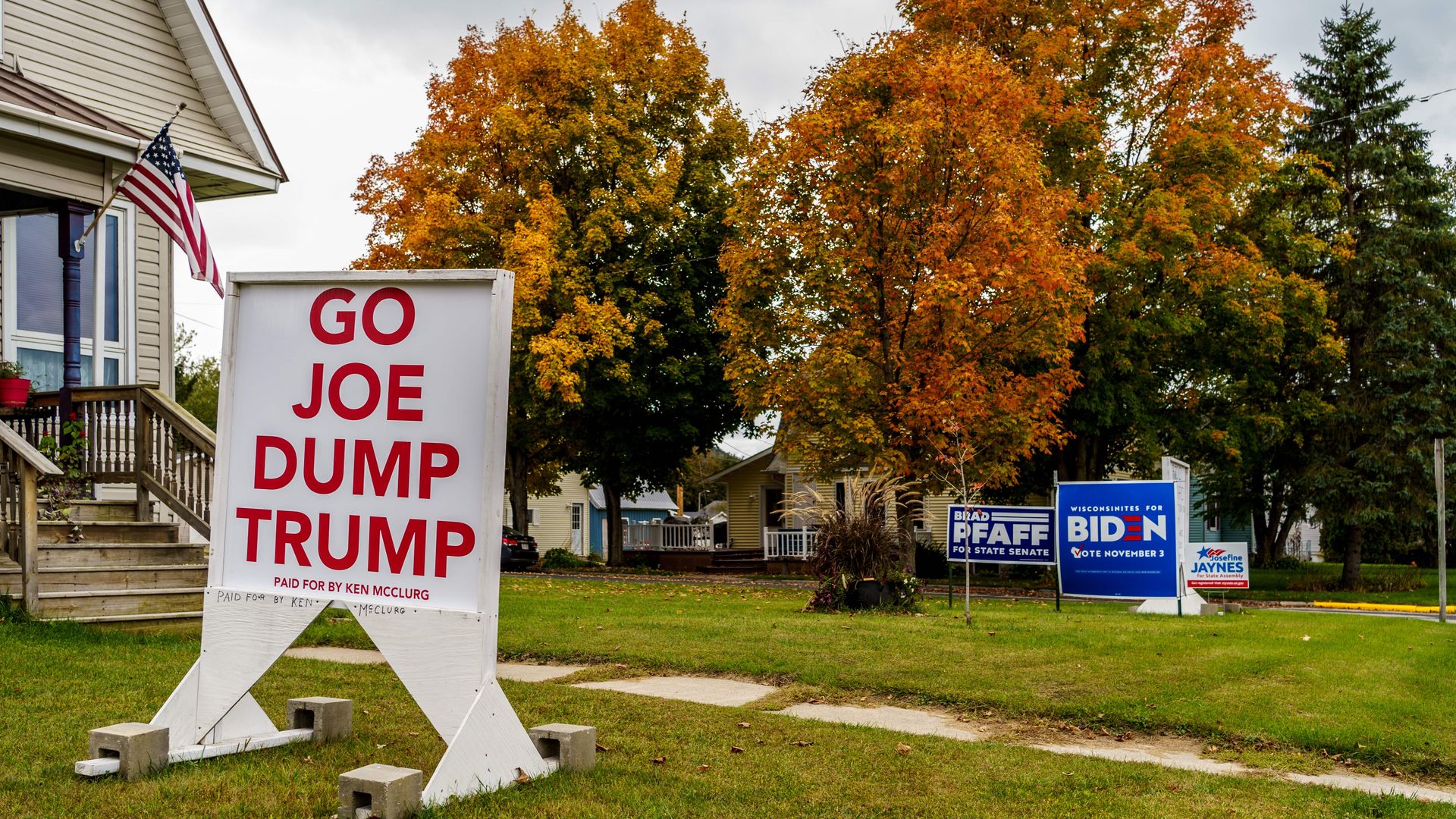 Wisconsin Democrats and the Democratic secretary of state of Michigan are urging voters to return absentee ballots to election clerks' offices or drop boxes, warning that the U.S. Postal Service may not be able to deliver ballots by the Election Day deadline.
Driving the news: The Supreme Court rejected an effort by Wisconsin Democrats and civil rights groups to extend the state's deadline for counting absentee ballots to six days after Election Day, as long as they were postmarked by Nov. 3. In Michigan, absentee ballots must also be received by 8pm on Election Day in order to be counted.
Why it matters: Both Wisconsin and Michigan are critical swing states that President Trump won by thin margins in 2016.
In Wisconsin, 1,451,462 of the 1,778,157 voters who requested absentee ballots have already returned them, according to the New York Times. That leaves 326,695 ballots that Wisconsin Democrats have mobilized to track down.
In Michigan, more than 3.1 million voters have requested absentee ballots and about 2.1 million had been returned as of Tuesday, according to the Detroit Free Press.
Between the lines: While Wisconsin does not track the party affiliation of voters who request absentee ballots, states that do found that Democrats requested nearly two-thirds of absentee ballots this fall, according to the Times.
What they're saying:
Wisconsin Democratic Party chair Ben Wikler tweeted after the Supreme Court ruling: "We're phone banking. We're text banking. We're friend banking. We're drawing chalk murals, driving sound trucks through neighborhoods, & flying banners over Milwaukee. We're running ads in every conceivable medium."
Michigan Secretary of State Jocelyn Benson said in a statement: "We are too close to Election Day, and the right to vote is too important, to rely on the Postal Service to deliver absentee ballots. Citizens who already have an absentee ballot should sign the back of the envelope and hand-deliver it to their city or township clerk's office or ballot drop box as soon as possible."
Editor's note: This story has been corrected to show that Jocelyn Benson is Michigan's secretary of state (not attorney general).
Go deeper