Putin mandates face masks as Russia combats second COVID-19 wave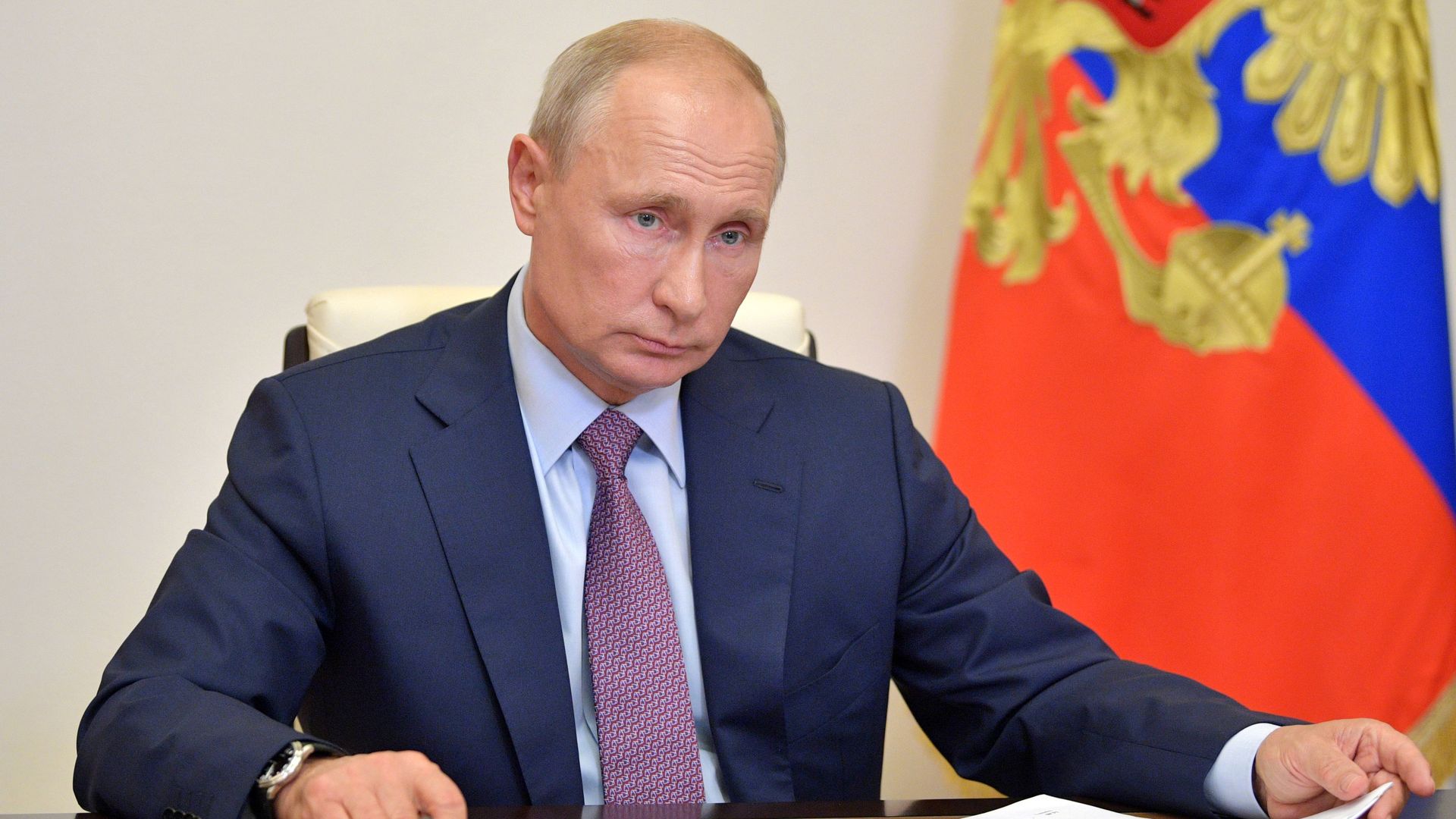 Russian President Vladimir Putin on Tuesday instituted a nationwide mask mandate, as the nation tries to combat a second spike of COVID-19 cases, according to an order published by Rospotrebnadzor, the federal health watchdog agency.
By the numbers: Russia currently has the fourth-most coronavirus cases in the world, with 1,537,142, according to Johns Hopkins data, behind the U.S., India and Brazil. Russia has reported 26,092 deaths to date.
The state of play: Effective Wednesday, masks will be mandatory in crowded public spaces including public transit, parking lots and elevators.
Russia's public health agency also ordered bars and restaurants to close between 11pm and 6am and for businesses to improve health protocols.
Foreign Minister Sergey Lavrov entered isolation on Tuesday after having contact with someone who tested positive for the coronavirus, according to the New York Times.
Go deeper