Appeals court: Uber, Lyft have to make California drivers employees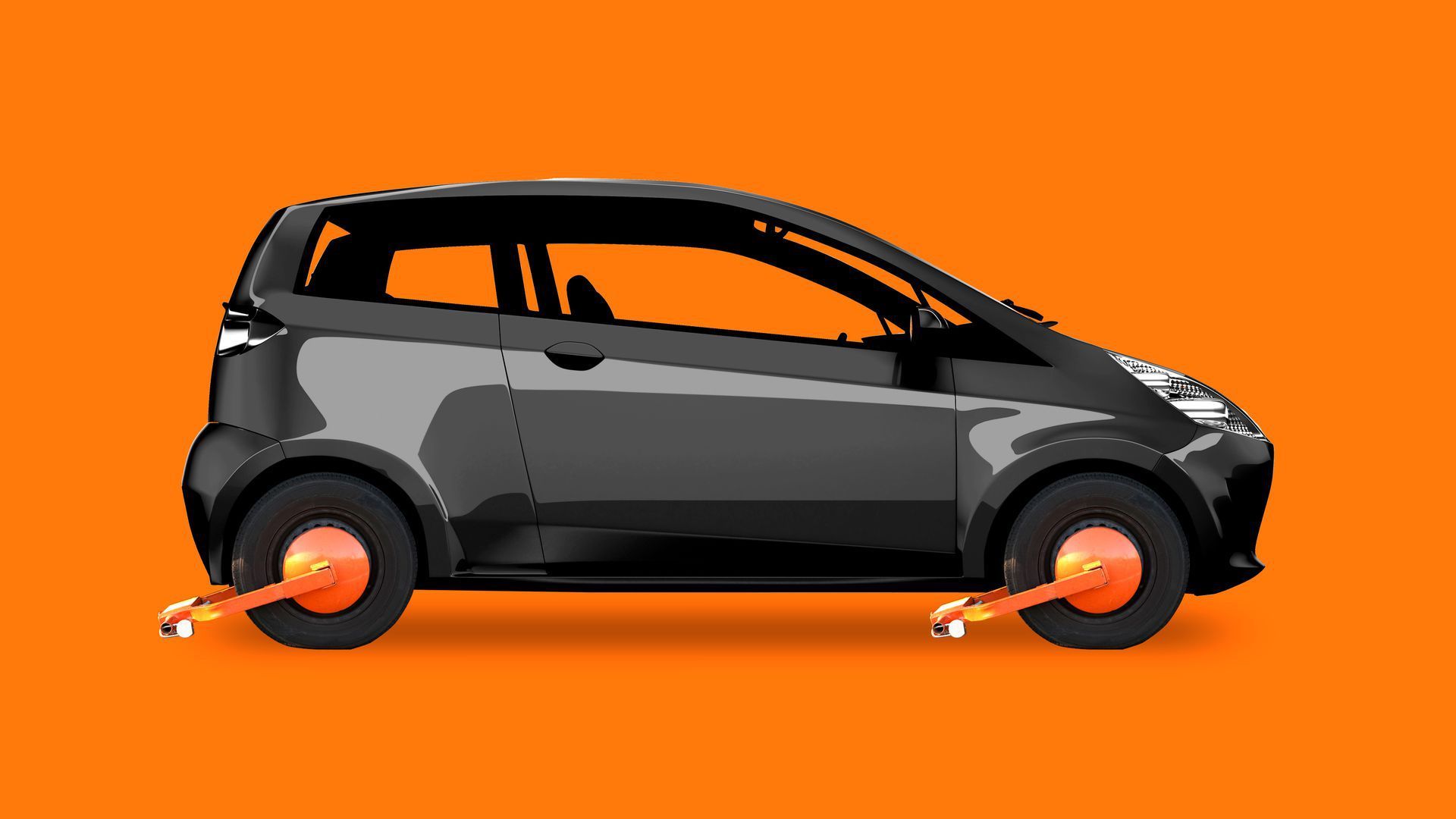 A California appeals court Thursday said Uber and Lyft have to reclassify their drivers in the state as employees, affirming a lower court's ruling.
Why it matters: The companies are fighting a new state law, at the center of this lawsuit, that imposes stricter requirements in order to classify workers as independent contractors.
Flashback: In May, California's attorney general, along with city attorneys for San Francisco, Los Angeles and San Diego, sued Uber and Lyft over the companies' classification of drivers are independent contractors instead of employees.
California's new law, known as AB5, went into effect in January. It codifies a state supreme court decision from 2018.
What they're saying:
From Uber: "Today's ruling means that if the voters don't say Yes on Proposition 22, rideshare drivers will be prevented from continuing to work as independent contractors, putting hundreds of thousands of Californians out of work and likely shutting down ridesharing throughout much of the state. We're considering our appeal options, but the stakes couldn't be higher for drivers—72% of whom support Prop 22—and for the California economy, where millions of people are jobless and another 158,000 just sought unemployment support this week."
From Lyft: ""This ruling makes it more urgent than ever for voters to stand with drivers and vote yes on Prop. 22."
The other side: "Californians have fought long and hard for paycheck and benefit protections," said California attorney general Xavier Becerra in a statement. "Uber and Lyft have used their muscle and clout to resist treating their drivers as workers entitled to those paycheck and benefit protections."
What's next: The injunction, forcing the reclassification, will go into effect 30 days after the issuance of the remittitur (the official handing back of jurisdiction to the lower court). This is not expected to happen before November's election.
Editor's note: The story has been updated with statements from the companies and additional information.
Go deeper