What the Artemis Accords mean for the future of lunar exploration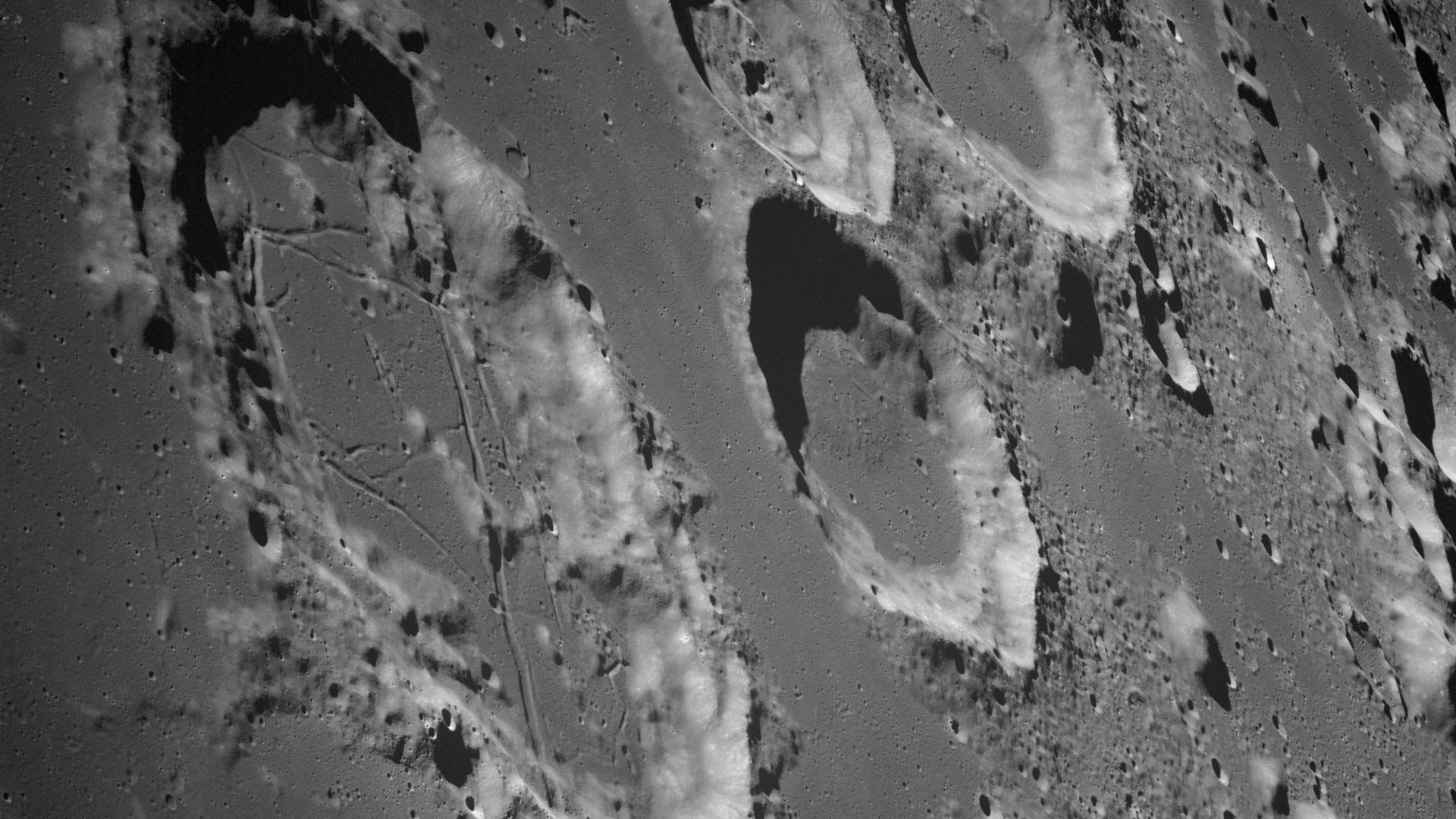 Eight nations signed on this week to the Artemis Accords, a set of principles for exploring the Moon and using its resources.
Why it matters: While NASA's Artemis program to land people on the Moon by 2024 is very much led and developed by the space agency, NASA officials want other countries to buy into lunar exploration through the Artemis Accords in order to make that exploration sustainable and international.
The state of play: The United States, Australia, Japan, Italy, Canada, Luxembourg, the U.K. and the United Arab Emirates are all signatories, according to NASA administrator Jim Bridenstine.
Those nations that sign on to the accords either now or in the future will be expected to share scientific data openly, work to prevent the creation of space junk, preserve "space heritage" like landing sites and other provisions.
The accords specifically allow for the extraction of resources from the Moon for peaceful means.
"We're establishing what the rules and the norms of behavior are, as we do this, so that we can preserve space and make sure that when we do explore, we're doing it with peaceful purposes," Bridenstine said during a press briefing Monday. "We're doing it with transparency and clarity to avoid any kind of misperceptions and any kind of conflict."
But, but, but: Not all nations consider NASA's Moon program inclusive.
Dmitry Rogozin, the head of Russia's space agency Roscosmos, said this week at the International Astronautical Congress that NASA's plans for the Moon — specifically its small Gateway space station expected to orbit the natural satellite — are "too U.S.-centric."
Between the lines: China is also aiming to send people to the Moon in the coming years, but don't expect the nation to be added to the Artemis Accords anytime in the near future.
NASA is barred from partnering with China on any bilateral agreements like the accords without congressional approval.
Go deeper