World Food Program wins Nobel Peace Prize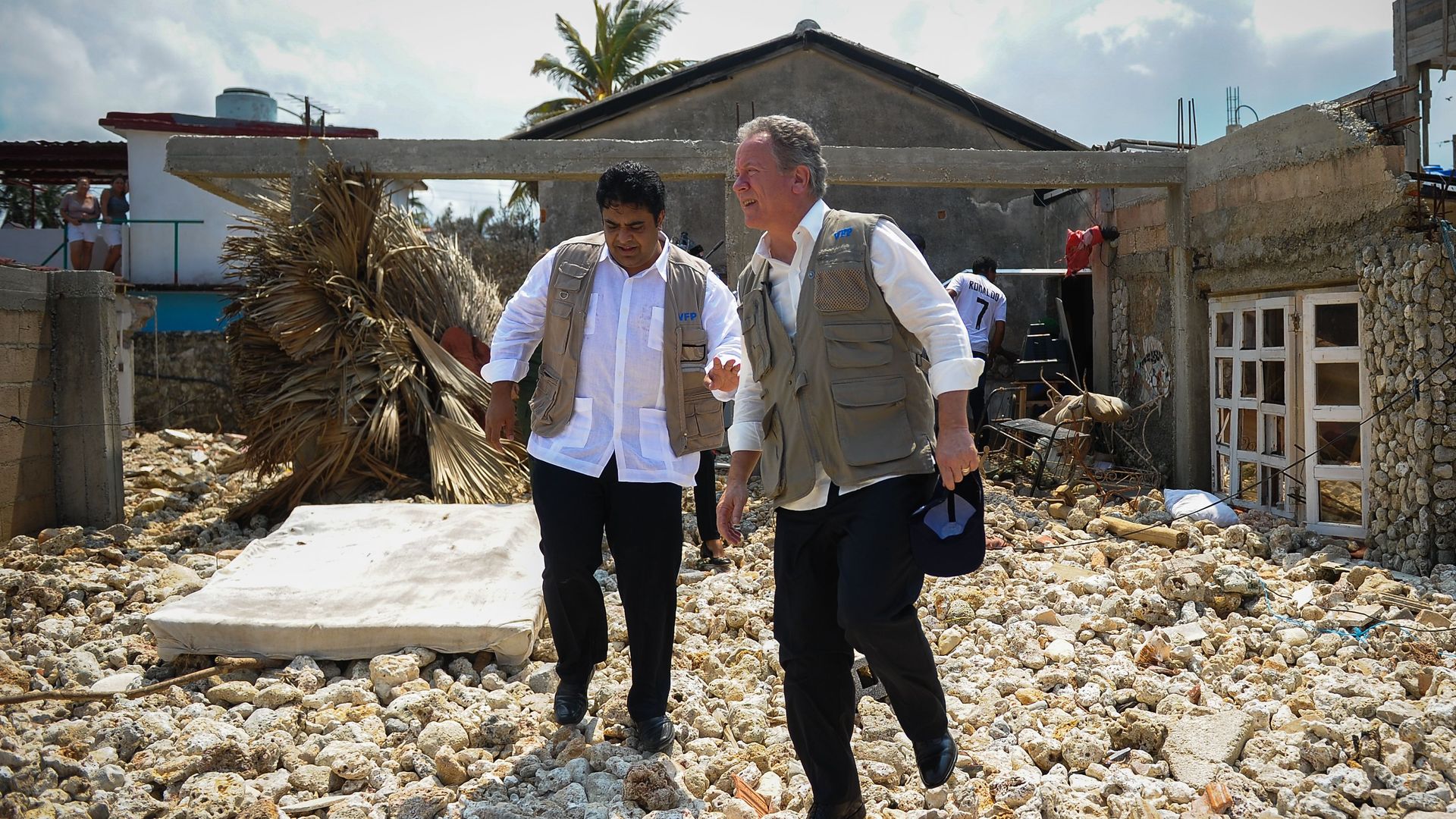 The UN's World Food Program (WFP) was awarded this year's Nobel Peace Prize in a pointed assertion that multilateralism is saving lives despite the nationalism espoused by leaders like President Trump.
What they're saying: "Multilateralism seems to have a lack of respect these days," said Nobel Committee director Berit Reiss-Andersen. "The need for international solidarity and multilateral co-operation is more conspicuous than ever."
The flipside: The director of the WFP, former South Carolina governor David Beasley, was actually a Trump administration pick. Another former Republican governor of that state, Nikki Haley, nominated him for the Rome-based post while serving as America's UN ambassador.
While President Trump has announced America's withdrawal from the WHO and criticized other UN agencies, WFP has not attracted the president's ire. Washington remains the agency's largest donor.
Beasley noted in a conversation with Axios last year that U.S. funding for the program had actually increased on his watch.
Driving the news: The WFP is one of the world's largest humanitarian organizations, and its mission has grown during the pandemic.
It began to fly medical workers and supplies all over the world after most other planes were grounded.
Beasley, meanwhile, has warned of a "hunger pandemic" as the pandemic's economic repercussions push tens of thousands of people into extreme poverty.
WFP received the award "for its efforts to combat hunger, for its contribution to bettering conditions for peace in conflict-affected areas and for acting as a driving force in efforts to prevent the use of hunger as a weapon of war and conflict," per the committee.
Beasley was in Niger when he received the news. He described the scene during a congratulatory call from the Nobel Committee.
"I'm literally in a meeting in Niger and somebody walked in and said, 'the Nobel Peace Prize!' I said, 'yeah, what about it?' They said, 'we won!'" Beasley said he didn't believe it at first.
"I believe that what the committee has done today is give recognition to the fact that we can't forget about the poor, the needy, the vulnerable that are suffering around the world," he said.
"The message to the world is powerful, and the world needs a good message right now."
Go deeper