2 ISIS fighters charged for killing U.S. and British hostages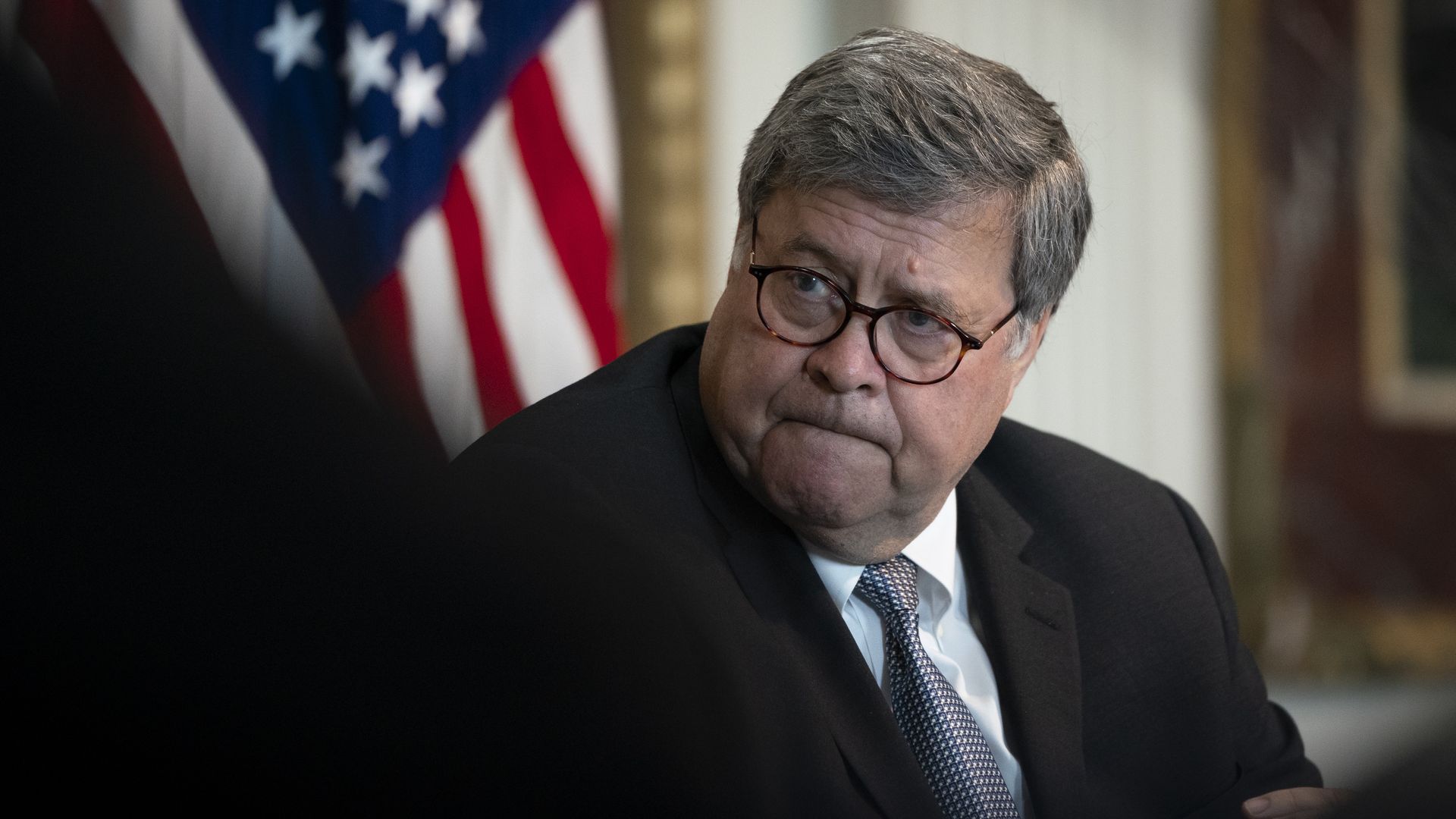 Two ISIS fighters believed to be responsible for the 2014 execution of American journalist James Foley and other U.S. and British hostages face eight felony offenses in an indictment unveiled by the Justice Department on Wednesday, including conspiracy to murder U.S. citizens outside of the country.
What's next: The defendants are being flown to the U.S. and are expected to make their first appearance in Alexandria, Virginia, on Wednesday, Zach Terwilliger, the United States attorney for the Eastern District of Virginia, said on Wednesday.
Details: Alexanda Kotey and El Shafee Elsheikh, two of four British militants in an ISIS cell also known as "The Beatles," face a maximum sentence of life in prison for each felony count.
They are charged with: Conspiracy committee hostage taking resulting in death, hostage taking resulting in death — one count per hostage — conspiracy to murder U.S. citizens outside of the country, conspiracy to provide material support to terrorists in the from of murder and hostage taking, and providing support to a terror organization.
Kotey and Elsheikh both grew up in the U.K., where they were radicalized before joining a hostage-taking scheme that allegedly took American, European and Asian citizens from approximately 2012 to 2015, Terwilliger said, citing the DOJ's indictment.
American citizens, and others allegedly taken by the ISIS cell, were reportedly subjected to mock executions, shocks by electric taser and beatings, and they were forced to witness murder, Terwilliger said, including beheadings that were released on the internet. One U.S. citizen, Kayla Mueller, was allegedly sexually assaulted while taken hostage, he said.
The Justice Department is not pursuing the death penalty, officials said at Wednesday's press conference.
What they're saying: "James, Peter, Kayla and Steven were kidnapped, tortured, beaten, starved, and murdered by members of the Islamic State in Syria. Now our families can pursue accountability for these crimes against our children in a U.S. court," the families of Foley, Peter Kassig, Mueller and Steven Sotloff said in a press release through the James W. Foley Legacy Foundation.
Go deeper