India passes 100k coronavirus deaths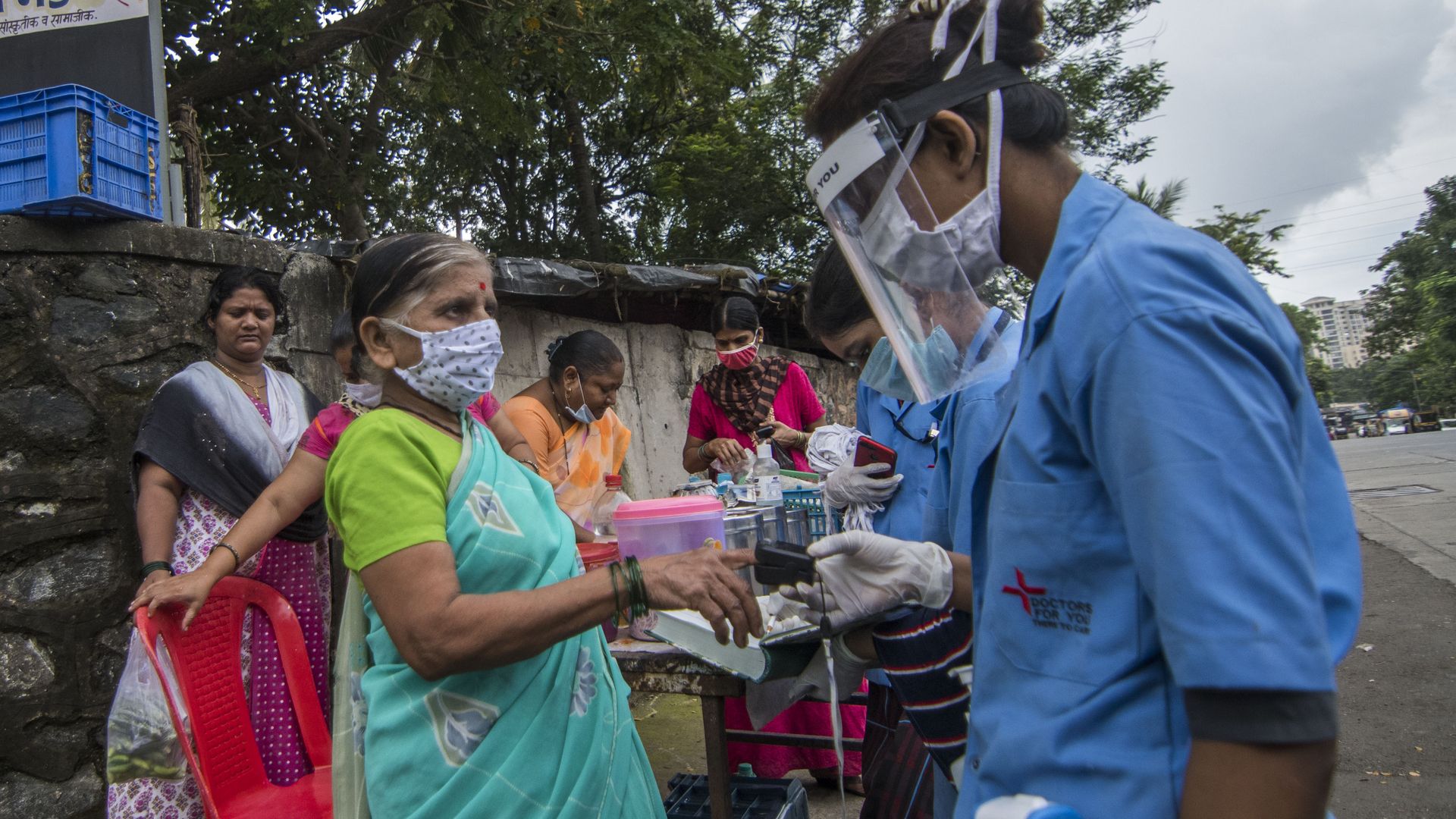 India surpassed 100,000 coronavirus fatalities on Friday, per data from Johns Hopkins.
Threat level: Doctors and officials in India are scrambling to acquire medical oxygen to treat patients, the Washington Post reports, after the country reported more COVID-19 cases in September than any other in the world.
The big picture: India is reporting the third most COVID-19 deaths in the world, and more cases than any country other than the U.S.
However, India's daily per capita number of infections is lower than France, Spain and the U.S., a trend seen in other low-income countries, the New York Times reported earlier this week.
Go deeper