What to expect when Palantir goes public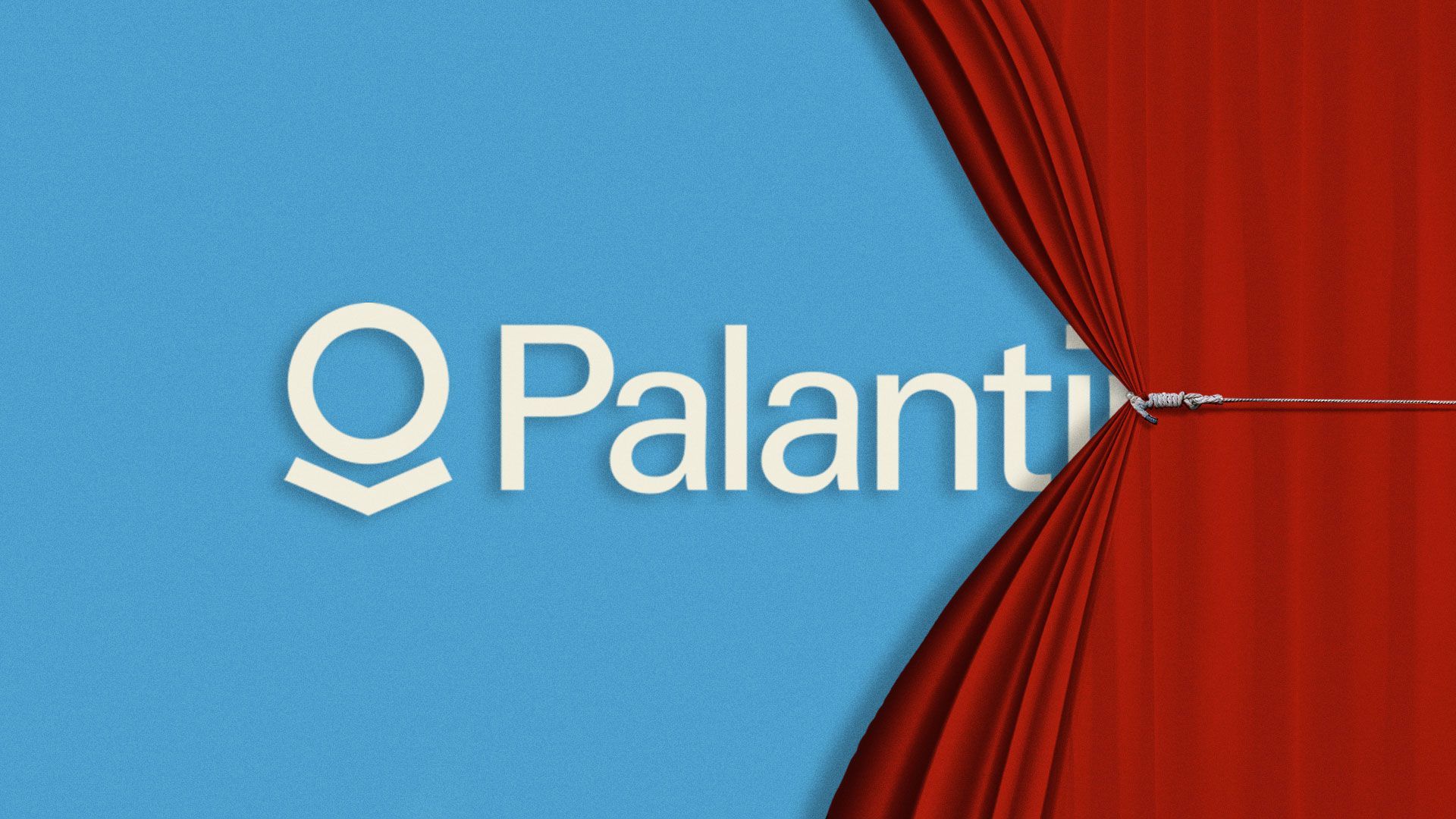 Palantir, the big data analytics company co-founded by Peter Thiel, is set to go public today via a direct listing. The NYSE has set a $7.25 per share reference price, although the actual opening price might be much different.
Why it matters: This is one of two direct listings today, alongside Asana, which effectively doubles the number of VC-backed tech companies that have gone public this way — following last year's direct listings by Slack and Spotify.
Details: At $7.25 per share, the company would have a fully diluted market value just north of $15 billion and would be priced lower than where Palantir sold primary shares to private market investors in 2016.
Bonus: We'll have Palantir co-founder Joe Lonsdale on this afternoon's episode of "Axios Re:Cap."
The bottom line: Palantir has multiple marks against it, including unprofitability (after 17 years) and what CNBC's Jim Cramer referred to as a "borderline obnoxious" governance structure. But it's also one of the few tech unicorns that doesn't seem to have many startups on its flank — due to both its complexity and its eagerness to service certain clients that are anathema to much of Silicon Valley.
Go deeper