Massive layoffs hit Disney theme parks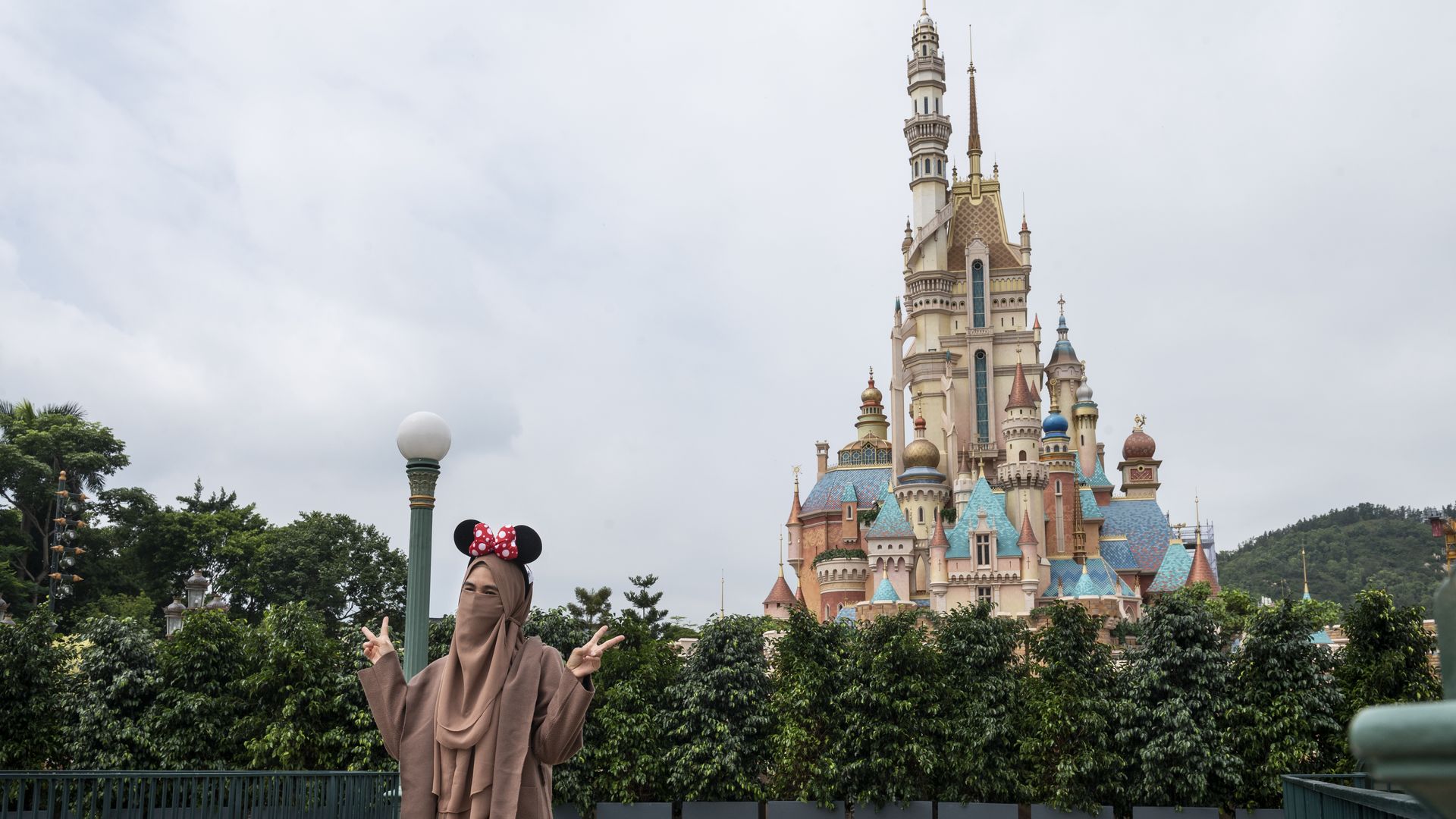 Disney is laying off 28,000 workers at its theme parks and experiences and consumer products divisions, the company said in a statement Tuesday.
Why it matters: The coronavirus pandemic has forced the company to close its California theme parks and limit attendance at re-opened parks elsewhere around the U.S. Around 67% of the 28,000 laid off workers are part-time employees, according to Josh D'Amaro, chairman of Disney's parks, experiences and products division.
What they're saying: "As you can imagine, a decision of this magnitude is not easy," D'Amaro said in a statement.
"For the last several months, our management team has worked tirelessly to avoid having to separate anyone from the company."
"We've cut expenses, suspended capital projects, furloughed our cast members while still paying benefits, and modified our operations to run as efficiently as possible, however, we simply cannot responsibly stay fully staffed while operating at such limited capacity."
Go deeper