House Democrats prepare new $2.4 trillion COVID-19 relief package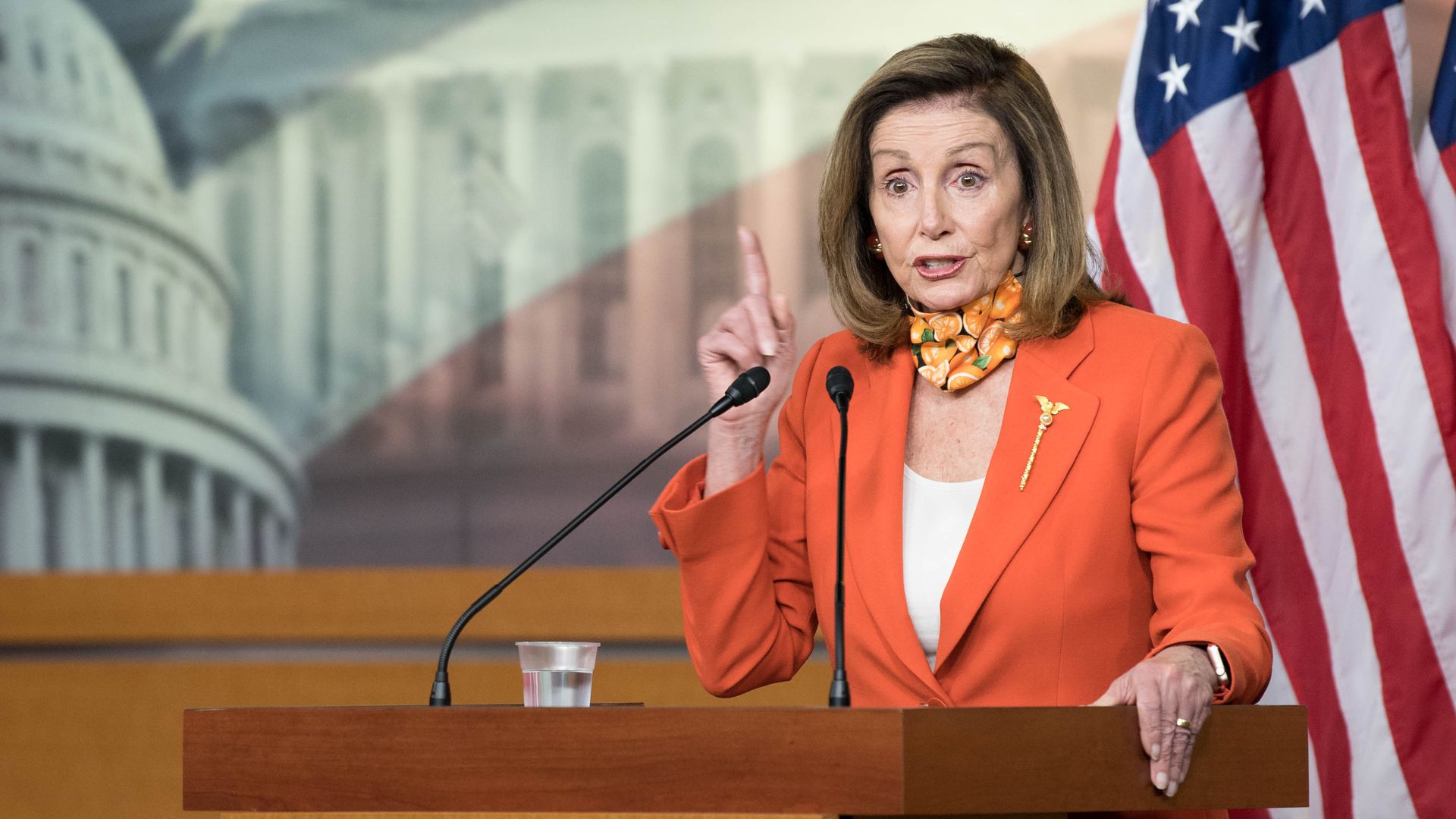 House Democrats are preparing a slimmed-down coronavirus relief proposal focused on unemployment and direct payments that would cost roughly $2.4 trillion.
Why it matters: Democrats and Republicans have been deadlocked in negotiations for more aid despite CARES Act funds expiring over the summer.
The state of play: The bill would include unemployment insurance, direct payments, small-business loan funding and aid for airlines. The price tag is about $1 trillion less than the House's previous plan.
What they're saying: Currently, there are no specific plans to bring the bill to the floor and there is no deadline, House Majority Leader Steny Hoyer (D-Md.) said Thursday.
"I don't have an expectation at this point in time, because our focus is we want to get a deal or an agreement with [Treasury Secretary Steven] Mnuchin and the Senate because we want a bill passed and signed so that's what our focus is — trying to get an agreement before we go home," Hoyer said.
House Ways and Means Committee Chair Richard Neal (D-Mass.) said, "I think we're headed toward a resurgence of the virus in the fall, and until we defeat the virus, you're not going to have full economic recovery."
The other side: Rep. Kevin Brady (R-Texas) called the bill's introduction "a waste of time."
"[Pelosi] could pass 10 more partisan bills. That won't get us closer to helping these small businesses and families. It's just another wasted exercise."
Go deeper